Archive: December, 2012
Janet Golden, PhD, Professor of history, Rutgers University-Camden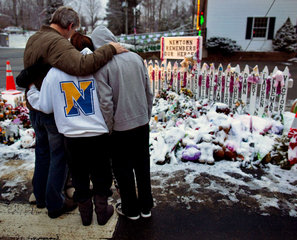 Janet Golden, a Rutgers University history professor, specializes in the histories of medicine, childhood and women.
Things to talk about when we talk about Newtown, mental health, and guns:
1. "The vast majority of violence in our society is not perpetuated by persons with serious mental illness."
Michael Yudell and Jonathan Purtle
By Michael Yudell and Jonathan Purtle
Approximately 3.9 million babies will fondly recall 2012 as the year they were born in the United States. The year will hold a special place in their hearts for an estimated 78.5 years—the average life expectancy at birth in the U.S. Their chances of living beyond that estimate, and their quality of life as they age, will be greatly influenced by the issues that we write about on this blog—the issues which fall within the purview of public health. Here are some of the top public health issues that we, and perhaps a cohort of 3.9 million, will think of when we reflect back on 2012.
Fracking: While not an animal in the Chinese zodiac, 2012 was the year of the guinea pig in Pennsylvania. As The Public's Health's expert panelist Bernard Goldstein described, Pennsylvania has volunteered to serve as the proverbial guinea pig of the Marcellus Shale natural gas extraction experiment. Limited regulatory oversight, tax incentives, and an absence of research have allowed for the practice of hydraulic fracking to generate quick state revenue while its health consequences remain "inconclusive." Like a guinea pig in a scientific experiment, however, Pennsylvania is taking on extraordinary risk for short-term gains. Neighboring states, which are exercising more caution in their fracking decisions, are likely to benefit from the knowledge that results from Pennsylvania's fracking experiment.
Michael Yudell
In the wake of the awful tragedy in Newtown, Conn., some pundits are already trying to peer into the mind of the killer, making misbegotten claims about the cause and nature of his violent act.
On Wednesday, it was announced that Connecticut's chief medical examiner, H. Wayne Carver II, had asked geneticists at the University of Connecticut department of genetics to investigate whether a genetic condition might have been associated with the shooter's behavior.
And so on Thursday, The "Booster Shots" blog at the Los Angeles Times wondered, "Will Adam Lanza's genes help answer the incomprehensible?" The blog focused on Fragile X Syndrome, a hereditary disorder associated with mental retardation, as a possible risk factor for his behavior, as well as possible genes for depression or aggression.
Esther Chernak
Esther Chernak is a physician and director of the Center for Public Health Readiness and Communication at Drexel University School of Public Health, where she is an associate research professor.

By Esther Chernak
One of the fundamental challenges in the practice of public health – the work that keeps populations and communities healthy and safe – is balancing the rights of the individual with the rights of the public. We work hard to make sure that a person with active tuberculosis who refuses treatment has access to due process before they are deprived of their civil liberties and required to take medications and confined so they don't infect others.
Janet Golden and Jeffrey Anderson
Janet Golden, a Rutgers University history professor, specializes in the histories of medicine, childhood and women. Jeffrey Anderson has been researching blues lyrics relating to disease, and has written about the 1918 flu pandemic's impact on Philadelphia.
By Janet Golden and Jeffrey Anderson
Blues music, a soulful and powerful American art form, includes a number of songs about disease in history and about diseases still with us today. Here are some of our favorites.
Matt O'Brien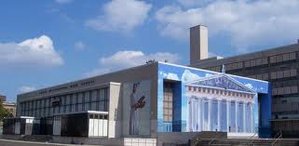 Matt O'Brien is an assistant professor of medicine and public health at Temple University and a founder of Puentes de Salud, a health center serving immigrant Latinos in South Philadelphia.

By Matt O'Brien
Almost six months ago, at a community meeting in South Philadelphia, I heard the following story, one that tragically illustrates a powerful connection between education and health:
JoAnne Fischer and Bette Begleiter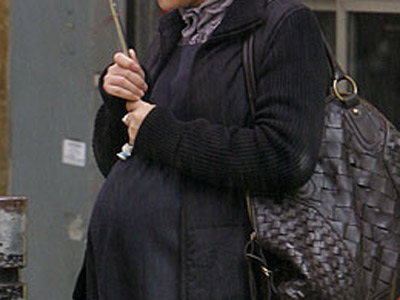 JoAnne Fischer is executive director, and Bette Begleiter deputy executive director, of the Maternity Care Coalition, a Philadelphia nonprofit that works to improve maternal and child health and wellbeing through the collaborative efforts of individuals, families, providers and communities.
By JoAnne Fischer and Bette Begleiter
Each year, Americans spend an average of more than $7,500 per person on healthcare and over $10,000 per birth. This is more than in any other country in the world. Does this expense lead to improved health outcomes? In terms of maternal mortality it is totally counterintuitive. The United States has some of the best economic development, nutrition, technology, and medical institutions in the world. We'd expect that mothers would no longer die in childbirth. We have made steady improvements over the past 80 years. Nonetheless, we are losing ground. And if we don't make important changes in our health and our health-care system, the trajectory is grim.