Archive: November, 2011
Jonathan Purtle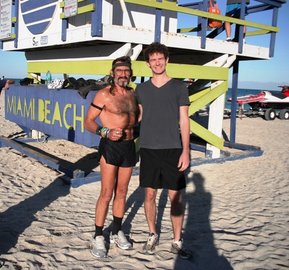 Ordinarily, public health is about public policies (e.g., smoke free ordinances), scientific discoveries (vaccines), and advancements in infrastructure (sewers)—not just individuals acting alone. But there are instances when one extraordinary person can impact the health of a whole community.
I had the pleasure of spending time with one such individual while visiting my girlfriend's family over Thanksgiving. His name is Robert Kraft and he has been a source of inspiration, and an accidental public health hero, to the City of Miami Beach for over 35 years.
Kraft, who goes by "Raven," has been running 8 miles on South Beach every day (literally) since January 1, 1975. What started as a New Year's resolution has turned into one of the longest running streaks on the planet. Raven has logged over 104,000 miles on the city's fabled shores—enough to circle the earth 4 times—and has earned multiple video tributes.
Michael Yudell

Thank goodness for Newt Gingrich. The disgraced former Speaker of the U.S. House of Representatives and Republican Presidential Candidate flavor-of-the-week is going to solve poverty in America by putting kids to work.
Gingrich, speaking last week at Harvard University's Kennedy School of Government, called child labor laws, the hard fought protections of social reformers during the 19th and 20th centuries, "truly stupid." "The whole process of making work worthwhile is central," said Gingrich, who believes his "extraordinarily radical proposals" would "change the culture of poverty in America." Not satisfied with simply jettisoning child labor laws, Gingrich's proposals also strike an anti-union pose; he wants to "get rid of the unionized janitors" because he believes "protecting unionization" is "crippling" children.
The benefits of youth employment have been well documented, and include the "development of a sense of responsibility, discipline, and teamwork" as well as the cultivation of new skills and a chance to save money for family needs and college savings. And so today children work successfully and healthily in any number of jobs. But the hazards of child labor, which include threats to a child's education and significant health risks, cannot be overlooked.
Michael Yudell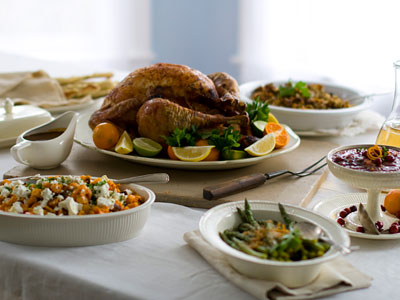 T
hanksgiving is over, yesterday's meal is mostly digested, and you are packing up turkey sandwiches for the trip to the mall for so-called black Friday deals. But before you go, please consider the following (without throwing up): the safety of the foods we eat every day, from turkeys to fish to vegetables, is increasingly considered suspect, with giant food recalls becoming a frightening norm. You can even track recent food recalls at the
foodsafety.gov
website.
According to the Centers for Disease Control and Prevention
, food-related diseases affect tens of millions of people and kill thousands every year.
Just last August, for example, the
food conglomerate Cargill recalled
36 million pounds of ground turkey meat (that would have made 144 million quarter-pound turkey burgers) after the meat was linked to at least one death and more than 100 cases of illness from
Salmonella Heidelburg
, a strain resistant to many commonly prescribed antibiotics. This was believed to be the third largest food recall on record,
according to
the USDA's Office of Public Health Science.
We all want to eat food that is safe and treated humanely, and many Americans are turning towards organically raised livestock, poultry, and produce for both health and moral reasons. Others have become vegetarian and vegan for similar reasons. Whatever your food proclivities are, we can all agree that our food sources should be safe.
So in the coming weeks and months we here at
The Public's Health
will explore the sometimes-dangerous relationship between animal safety and treatment, general food safety, and our health. Upcoming posts will look at the use of antibiotics in livestock and poultry, conditions on the factory farm, the spraying of pesticides on our produce, and the concentration of mercury and other toxins in the fish we eat.

We'll also consider possible solutions to these problems such as the local and organic food movement as well as the persistent challenges we face, including
potential cutbacks
in food safety.
Jonathan Purtle
I must be a grown-up. It's 12:30 A.M. and I'm reviewing my 401(K) retirement options, contemplating what life will be like when I'm 60. In addition to providing me with an unpleasant reminder of my mortality, this process has highlighted the tension between private interests and the public's health.
Many of my pre-packaged portfolio options include holdings in tobacco companies. It seems the majority include investments in oil. What's a self-proclaimed advocate of public health to do? Go with the blue chips stocks, which would in effect mean hoping that more people smoke and drive instead of bike or walk, or stay true to my values and take my chances on soy bean futures? I'm betting on the bean, but some other, much larger, self-proclaimed advocates of health and well-being have taken the other route.
Michael Yudell
As far as I could tell from three days in beautiful Copenhagen, nothing—to paraphrase Shakespeare—is rotten in the state of Denmark. Well, almost nothing.
With a population of approximately 1.8 million, Copenhagen is a beautiful, immaculately clean city just a tad larger than Philadelphia. It is the largest city in Scandinavia and the capital of one of the richest nations in the world. Yet somehow Copenhagen feels small—its people are welcoming, it has few tall buildings, and its mix of wide avenues and narrow, timeworn streets gives this city a small-town feel.
With low crime and ingrained notions of civic trust (there are no turnstiles and nobody checks for tickets on the Metro) and civic participation (almost 87% of registered voters turned out in the 2007 parliamentary elections), it seems an idyllic place. One of my favorite things about Copenhagen is that well-behaved dogs are welcome on the city's Metro, you just have to front a child's fare to get them on.
Michael Yudell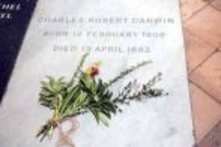 Last week, while on a trip to London and Copenhagen to present research on autism and ethics, I visited Westminster Abbey, one of the holiest sites in the Church of England. The Abbey, founded in the year 960, has been the coronation site for British Monarchs dating back to 1066 and is the burial place of 17 kings and queens, including Queen Elizabeth I and her arch-enemy Mary Queen of Scots. For Royals buffs, it was also the site of the wedding of Prince William to Catherine Middleton in April and, sadly, the location of Princess Diana's funeral in 1997.
Westminster Abbey is also the final resting place and home to memorial stones of other celebrated Britons, from politicians to poets, including a memorial to Prime Minister Winston Churchill, and the gravesites of the author Charles Dickens, the poet Rudyard Kipling, the actor Laurence Olivier, and the composer George Frideric Handel (a naturalized Briton). Also buried in the Abbey is the great physicist and mathematician Isaac Newton (readers of The Da Vinci Code will already know this).
Just a few feet from Newton's gravesite rests who I think it is safe to say is the most controversial figure in modern science: Charles Darwin, author of The Origin of Species and the father of the theory of evolution. That Darwin, a self-proclaimed agnostic, rests in such a prominent church not only honors his legacy but shows that science and faith are not necessarily mutually exclusive; they can coexist!
Jonathan Purtle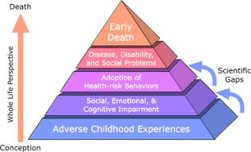 There has been a lot of talk about why those at Pennsylvania State University did not report suspicions of child sexual abuse to authorities, much of it focused on the unique culture of the college football monolith. But the reluctance to report child sexual abuse is not a phenomenon exclusive to State College, research from the Centers for Disease Control and Prevention suggests.
In 1995, Vermont residents were surveyed about their perceptions of child sexual abuse as a public-health problem. While 75 percent of respondents said they would confront someone who was about to drive drunk, a mere 9 percent said they would directly confront a sexual abuser. And only 65 percent of respondents said they would report the abuse to local authorities.
Why is it that people would take decisive action to prevent drunken driving but not the sexual abuse of a child?
Jonathan Purtle
The H1N1 pandemic of 2009-10 may be fading from memory for most. But for the public health community, swine flu provided a critical case study in how well-prepared we are for a widespread outbreak of novel communicable disease. The pandemic also offers important lessons on the persistence of health disparities and on the importance of public trust in public health emergencies.
So with flu season upon us, it seems a fitting time to review a June 2011 report by the U.S. Government Accountability Office summarizing what worked and what didn't with the federal government's $4.1 billion H1N1 response effort.
Key findings: