Archive: October, 2011
Michael Yudell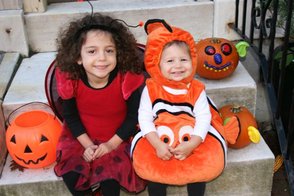 Tonight kids will don various costumes to masquerade door to door, stuffing their jack-o-lanterns with sugary delights, chocolate bars, and small change from the occasional guy who forgot to stock up on Halloween treats. There are important public health messages we hear every Halloween — to wear reflective clothing and carry a flashlight, make sure not to eat too much candy, make sure you know where that candy came from, and, of course, brush your teeth extra well after eating 17 chocolate bars.
Halloween has its share of fun scares but, like in Twilight Zone: The Movie when Dan Aykroyd asks "Do you want to see something really scary," there are much scarier things in the world for kids and their families. These are the things that keep public health scientists awake at night. Like, why do autism rates continue to rise, what are we doing about still-too-high youth smoking rates, and what are the long-term effects on children's health of chemical exposures that are so pervasive in our environment?

Autism
Michael Yudell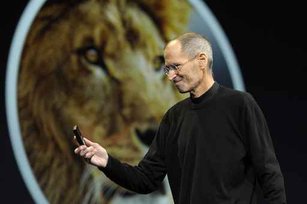 Probably the most-written sentence (or some variation of it) around the globe these last few weeks is: "Steve Jobs changed our world."
No argument here (disclosure: I am a big fan, owning five Apple products, from computers to an iPad). Though once derided as a narrow visionary and maker of niche computers for artists and academics, he and his products now dominate and are emulated throughout the technology marketplace and beyond. The successes of Jobs and Apple cannot simply be measured in market share and capitalization. Indeed, Jobs' vision seamlessly married design style with technological substance, making computer products as much a work of art as a catalyst for imagination and ideas. He brought the science fiction of Asimov and Roddenberry to life, and for that, his tragically shortened life will be remembered for a long time to come.
But not all of Steve Jobs' decisions were good ones. While many have learned from his technological visions and business acumen, his decisions around his own health also hold important lessons for us all.
Jonathan Purtle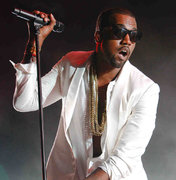 Sir Elton John thinks Kanye West is a musical genius. President Obama thinks he's a "jackass." I think the superstar rapper is an interesting case study in how the medical atrocities of the past are far from forgotten.
In the hit single "Heard 'Em Say," West states he "know[s] the government administered AIDS." West reaffirmed his position while passing through Philadelphia on tour for Live 8 (yes, the AIDS benefit...) and during an acceptance speech for an award, when he explained that the virus was planted in Africa to exploit the diamond trade.
But West says lots of things. What's the problem with this in particular?
Michael Yudell
The "Baseball Gods" are conspiring.
No, I'm not talking about the Phillies' failure to make it beyond the league division series this year. And I'm not referring to the painful (next) season-delaying injury to slugger Ryan Howard.
Instead, I'm talking about the baseball commissioner, several owners, politicians, and public health leaders coming together to try to put an end to the use of smokeless tobacco — including chewing tobacco and dip — during Major League Baseball games by players and coaches. Minor League Baseball banned the practice in 1993. MLB has been slow to follow.
Jonathan Purtle
Sunday marks an anniversary – 13 months – of the SugarHouse Casino opening. And that seems a fitting time to discuss gambling since, from a public health perspective, we're pretty unlucky to have an urban casino in our backyard.
Consider:
Pathological gambling is a bona fide disorder, according to the DSM-IV, the Diagnostic and Statistical Manual of Mental Disorders that psychiatrists rely on to classify conditions. It also is also linked to public health problems like suicide, intimate partner violence, and child neglect (things like leaving young kids unattended in cars while parents gamble at the Parx Casino — it happened at least twice last summer).
Michael Yudell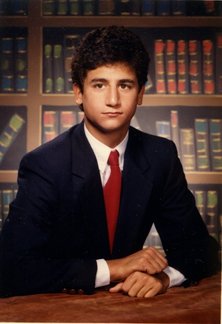 I graduated from Roslyn High School on Long Island, N.Y. (pronounced LonGGG-Ghi-Land, if you're from there) in 1986. My hair was big, my jeans were tight, and my collar was up. I was pretty clueless.
If someone had asked me in 1986 if my chosen career would involve public health, I would have given them a funny look, put on my giant headphones, and turned up the volume on my Sony Walkman tape recorder to jam out to Huey Lewis and the News singing "Hip to Be Square."
Fast-forward 25 years to this past Saturday night when the '80s came roaring back at my 25th high school reunion. I've kept in touch with only a few friends from back then, and I wondered what it would be like. Would I still be the nerdy, but semi-popular kid who never really felt like he fit in? Would the men be wearing loafers with white socks? Would the women be dressed in Madonna's "Desperately Seeking Susan" chic?
Jonathan Purtle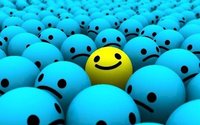 "Health is a state of complete positive physical, mental, and social well-being and not merely the absence of disease or infirmity."
-- Preamble of the World Health Organization Constitution, 1948 (emphasis added)


Penn psychologist Marty Seligman takes the W.H.O. definition of health more literally than most.
Michael Yudell
Among the smorgasbord of rubbish proffered by Bryan Fischer at last week's Value Voters Summit was his hope of hopes that the next president of the United States "will treat homosexuality not as a political cause at all, but as a threat to public health."
Fischer is the director of issues analysis for the American Family Association, identified as a "hate group" by the Southern Poverty Law Center for its anti-gay agenda. He believes that "homosexual behavior represents the same threat to human health that injection drug use does," and wants a "president who understands that neither homosexual behavior nor injection drug use represent lifestyles that any responsible government ought to normalize, legitimize, legalize, protect, sanction, or subsidize."
Never mind Fischer's misrepresentation of the public health challenges of injection drug use (to be addressed in a future post); he gives voice to long debunked beliefs that homosexuality is a public health menace.