Archive: October, 2011
Jonathan Purtle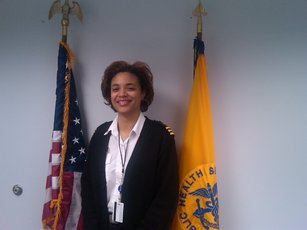 Bringing some dried goat skin back from your trip to Haiti? Not on Jennifer Torres' watch.
Torres is the assistant officer in charge of the CDC Quarantine Station at Philadelphia International Airport. And Haitian goat skin, she explained, could contain anthrax (yes, anthrax develops naturally, not just in the labs of terrorists).
We spoke to Torres to find out what the quarantine station does, and what measures are in place to keep dangerous communicable diseases from entering the Philadelphia area.
Michael Yudell
Philadelphia is a great, progressive, world-class city on the rise. It is a birthplace of American democracy, medicine, and science. It fields some of the best teams in sports, including the Phillies, who had one of the best pitching rotations in the history of baseball (a lot of good that did). And it serves the best cheesesteaks in all the land.
But did you also know that Philadelphia has the unfortunate distinction of being No. 1 in poverty? That's right, Philadelphia is the poorest big city in the United States — a whopping 27 percent of its population and more than one-third of its children live below the federal poverty level. These are extraordinary numbers, and the impact on poor children is devastating. In Pennsylvania's 1st Congressional District, which cuts through some of the city's poorest neighborhoods, half of residents struggle to purchase enough food to meet their basic needs, a story that the Inquirer told in a series of articles last year. In our city of seeming abundance, kids are going to bed hungry and undernourished every night — a situation that has serious consequences for physical and cognitive development.
How could we let this happen? After all, it's yesterday's news that poverty has a devastating impact on both individual and population health.
Michael Yudell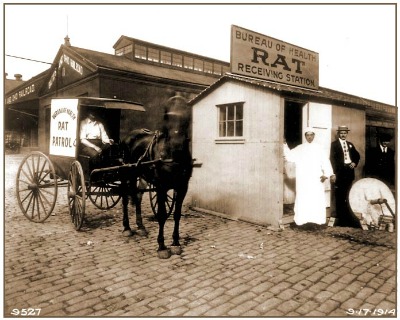 Look around you. Public health is everywhere. It's been a part of your life since you were born (and way before), and you might not even know it.
Let's start with basic disease prevention. You've likely had multiple vaccines against a slew of once-deadly and now preventable diseases including polio, diphtheria, and smallpox (if you are in your 40s). In fact, the vaccine campaign against smallpox was so effective that by the 1970s the disease was eradicated from the planet and survives only in highly secure government laboratories in the United States and Russia.
This is public health.
Jonathan Purtle
Here are sources of statistics - local, national, global - on everything from injuries to risky behavior, spending, and insurance coverage, compiled by The Public's Health.
Local:
National:
Jonathan Purtle
Statistical resources on some of the underlying factors - social, economic, political - that shape population health, compiled by The Public's Health.
Local:
National:
U.S. Census Bureau: Data from the only U.S. survey conducted according to a Constitutional mandate.
Data.gov: Gateway to an immense amount of national data compiled by the Federal Government.
Pew Research Center Data Bank: Provides data on a wide variety of topics and domestic issues.
Jonathan Purtle
County and state agencies throughout the region offer services ranging from, in most cases, vaccination clinics to restaurant inspection databases. Behavioral health, aging, medical examiner and other county departments may be part of health or linked to it.
Pennsylvania:
New Jersey:
Jonathan Purtle
Health center locaters, emergency contacts, hospital comparison tools and other resources, compiled by The Public's Health:
---
Is a solid source of data missing from this list? Let us know and we'll look into it.
More resources are at The Public's Health blog.