Janet Golden, PhD, Professor of history, Rutgers University-Camden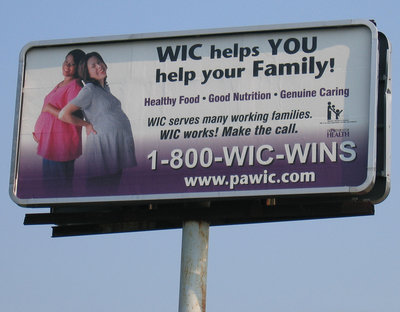 Update Oct. 4: In a news release on October 2, the Pennsylvania Department of Health outlined the steps being taken to maintain the WIC program during the current federal government shutdown. By using funds from the previous year and harboring administrative funds they hope to sustain operations for "a few weeks" and they are working with federal and state officials to "minimize service disruptions as much as possible."
This announcement follows the issuance of new guidelines by the Food and Nutrition Service of the US Department of Agriculture, allowing states to tap into additional funds but warning of funding shortfalls in fiscal year 2014.
---
You might think that a party so deeply opposed to women's reproductive rights would be a party in favor of helping pregnant women and babies.
Phoebe Jones, a Master of Public Health student at Drexel University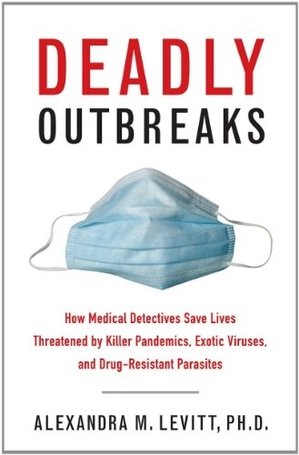 This is the first in a series of occasional reviews of books about public health.

For those who are fascinated by House, Contagion, or simply real-life medical mysteries like SARS and swine flu, the new book Deadly Outbreaks: How Medical Detectives Save Lives Threatened by Killer Pandemics, Exotic Viruses, and Drug-Resistant Parasites might just hit the spot. Written by Alexandra Levitt, a scientist at the Centers for Disease Control and Prevention, it describes the suspenseful, intriguing, and often dangerous work of "medical detectives" — the epidemiologists who solve conundrums that threaten the public's health. Levitt's clear and simple writing makes the book accessible and interesting for non-scientists as well as those well-versed in the field.
In each of the seven chapters, Levitt chronicles a real epidemic that both mystified and challenged public health professionals. She profiles the medical detectives who were instrumental in leading the search for a solution, or at the very least, an explanation for the issue at hand.
Kimberly M. Mutcherson, professor of law, Rutgers University-Camden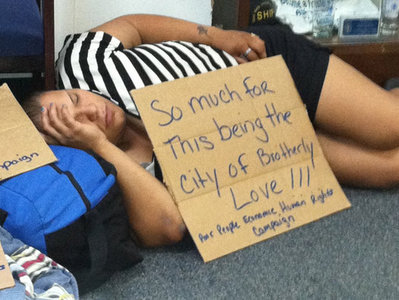 To avoid confusion, I want to make clear that this blog is not about abortion. Repeat: This is not a blog about abortion.
What I am interested in is a discussion about other issues that are very much a part of the modern day movement for reproductive justice and too often get short shrift in policy debates. Reproductive Justice is a movement founded by women-of-color activists who focus on the rights to have children, to not have children, and to parent children in safe and healthy environments. The roots of this framework are in the human right to make fundamental personal decisions related to having babies, forming families, and parenting. Importantly, the justice framework explicitly recognizes a societal and governmental obligation to support individual decision-making and create the conditions that allow individuals to carry out key life decisions, including choices about how, when, and with whom to become pregnant or raise a child.
On a national and global scale, laws and policies benefit and support some parents by, for example, giving tax breaks for child care and education costs, while they discourage procreation and parenting by others through devices like capping public benefits, failing to provide paid leave from employment, or even encouraging sterilization for some women. Beyond the legal system, societies tend to be less accepting of some people's choices of whether or how to bear and beget. For instance, an undocumented immigrant who gives birth to a child on American soil may be accused of giving birth to a so-called "anchor baby" – a pejorative term used to refer to children born in the United States to non-citizen mothers in order to create a pathway to citizenship for their parents. Young women who give birth while still in high school or college are subject to various penalties, including being asked to leave their schools or being forced to leave because of a lack of support. There are those who strongly believe that lesbian, gay, bisexual and transgender people should not have or raise children, and many state laws either fail to protect LGBT people from discrimination in access to the tools of assisted reproduction or fail to help create stability for families created by same-sex couples.
By Janet Golden and Michael Yudell
Sen. Ted Cruz wrapped up a 21-hour grandstanding session Wednesday on the evils of Obamacare, a typically "Cruzian" address that included a bizarre comparison of the law's implementation to the Nazi domination of Europe and a reading of the Dr. Suess classic Green Eggs and Ham.
Let's look at the falsehoods concocted in Mr. Cruz's rambling speech:
Ted Cruz: "I rise today in opposition to Obamacare. I rise today in an effort to speak for 26 million Texans and for 300 million Americans. All across this country Americans are suffering because of Obamacare. Obamacare isn't working."
Andrea Segal and Dominic Sisti, Penn Department of Medical Ethics & Health Policy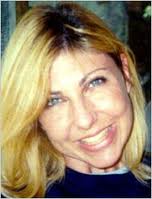 Mental health care in America is a sad state of affairs. As we described in a previous post, prisons are, unimaginably, our largest and most utilized mental health treatment facilities. Making matters worse, not only is the treatment provided to inmates often medically inadequate, it is also not cost-effective. The average annual cost of treating each of the 36.2 million Americans who sought mental health care outside of prisons in 2006 was $1,591.The cost of treating individuals who suffer from mental illness in a prison, on the other hand, is up to $28,000 per year
This situation is neither sustainable nor morally acceptable. The remedy is not simply a matter of making correctional psychiatry more cost-effective. Rather, we must increase access to treatment outside of prison. A study published this month reconfirmed that increased access to medication and outpatient treatment reduced the likelihood of an arrest after hospitalization among individuals with serious mental illness. With increased access to care, fewer people with mental illness will be sent to prisons.
Legislative programs mandating involuntary outpatient treatment have helped to increase access to care for those at risk. Kendra's Law, enacted in 1999 following the death of Kendra Webdale who was pushed in front of a New York City subway by a man with untreated schizophrenia, provides for outpatient mental health treatment for individuals who are unlikely to survive safely in the community without treatment. A recent study conducted by Duke University researchers found that Kendra's Law resulted in a net 50% reduction in overall costs in New York City.
Michael Yudell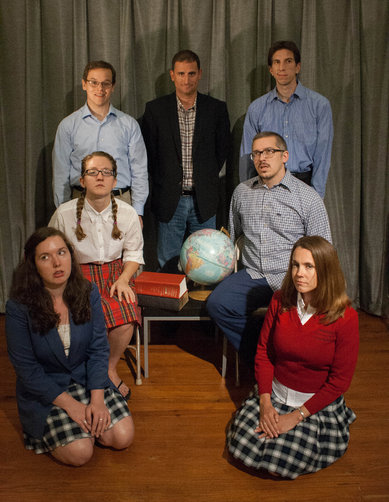 Earlier this year at the Philadelphia Science Festival, I teamed up with comedians to dramatize (term used very loosely) real life events from the history of science and medicine. We've done it three years running, and it works like this: I give a monologue on a historical topic, then the improv group does a comedy riff on the crazy historical stories I share. And, I kid you not, people laugh.
Because despite what you think, history, science, and professors are (well, can be) funny.
Expanding on our popular act from the Science Festival, I am again teaming up with Philly Improv Theater's Improv House Team "Asteroid!" to create a full hour of spontaneous comedy inspired by brutally honest science. The event – this Thursday through Sunday at the Fringe Festival – is called "Study Hall." In it, I will exploit every ounce of my tenure to lecture on a wide variety of topics (many not appropriate for kids) and Asteroid! will warp each lesson into outrageous scenes on the spot.
Janet Golden and Michael Yudell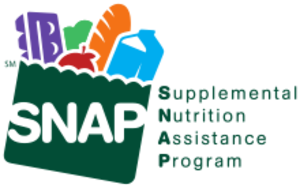 In his 1938 book, My America, Louis Adamic wrote about answering the doorbell one morning during the Great Depression to be confronted by hungry children on their way to school. A girl spoke to him:" Excuse me, Mister…but we have no eats in our house and my mother said I should take my brother before we go to school and ring a doorbell in some house…and ask you to give us something to eat."
The following year, after having distributed some surplus commodities, through the Federal Surplus Relief Corporation, the United States Department of Agriculture (USDA) created an experimental food stamp program that lasted until 1943. Food insecurity was a problem then and it is today. A recent report found that 22 percent of Philadelphians were food insecure, lacking enough food for an active, healthy life. Yet the nation is in the midst of a congressional debate about the Supplemental Nutrition Assistance Program (SNAP), the descendent of the 1964 Food Stamp Act. A Robert Wood Johnson Foundation study of the impact of the cuts that some in Congress proposed found they would lead to greater poverty and food insecurity, with as many as 1.2 million children losing eligibility for free or reduced price school meals.
Opponents of the SNAP program claim it suffers from problems of fraud. That is not true; the rate is low and falling. Others claim that too many are eligible for SNAP. That is the result of our current recession, which began in 2007. Some wonder what people buy with SNAP. The answer is food—but no food that will be eaten in the store and no hot food. You cannot buy alcohol or tobacco products with SNAP.
Janet Golden, PhD, Professor of history, Rutgers University-Camden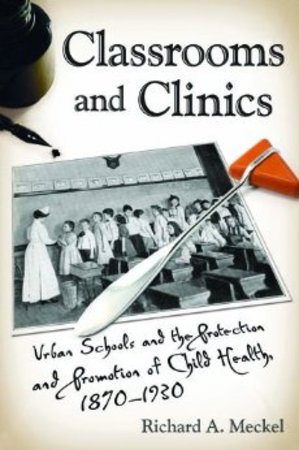 The funding crisis in the Philadelphia public schools threatens both the education and the health of city school children. With massive layoffs, including a substantial number of nurses, the public school system now has only one nurse for every 1,500 students. While many other urban public school systems move towards making schools sites for clinics that can deliver primary care to young people, Philadelphia is turning its back on this opportunity.
Urban school-based health care is the legacy of public health crusade that began about 140 years ago. Historian Richard Meckel of Brown University chronicles its early development in his forthcoming book Classrooms and Clinics: Urban Schools and the Protection and Promotion of Child Health, 1870-1930. (Full disclosure: I coedit the book series in which this volume appears). I interviewed him about how health-care providers became an integral part of urban public education and the benefits they provided to children and communities. School nurses were needed in the past and serve a vital role today.Janet Golden: How did health care become a part of urban education?