Violence
Michael Yudell
In the wake of the awful tragedy in Newtown, Conn., some pundits are already trying to peer into the mind of the killer, making misbegotten claims about the cause and nature of his violent act.
On Wednesday, it was announced that Connecticut's chief medical examiner, H. Wayne Carver II, had asked geneticists at the University of Connecticut department of genetics to investigate whether a genetic condition might have been associated with the shooter's behavior.
And so on Thursday, The "Booster Shots" blog at the Los Angeles Times wondered, "Will Adam Lanza's genes help answer the incomprehensible?" The blog focused on Fragile X Syndrome, a hereditary disorder associated with mental retardation, as a possible risk factor for his behavior, as well as possible genes for depression or aggression.
Esther Chernak
Esther Chernak is a physician and director of the Center for Public Health Readiness and Communication at Drexel University School of Public Health, where she is an associate research professor.

By Esther Chernak
One of the fundamental challenges in the practice of public health – the work that keeps populations and communities healthy and safe – is balancing the rights of the individual with the rights of the public. We work hard to make sure that a person with active tuberculosis who refuses treatment has access to due process before they are deprived of their civil liberties and required to take medications and confined so they don't infect others.
Jonathan Purtle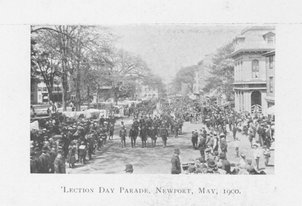 By Jonathan Purtle
Emotions rise high when election season rolls around every four ears. Could the culmination of this excitement and passion for political participation result in excess motor vehicle fatalities when Election Day finally arrives? A 2008 study published in the Journal of the American Medical Association suggests so.
Using data from the Fatality Analysis Reporting System, the researchers tested how the number of fatal motor vehicle crashes on election Tuesdays in eight years when presidents were on the ballot compared with the number of fatal motor vehicle crashes on the Tuesdays before and after Election Day. Only fatal crashes occurring during local polling hours, between 8 a.m. and 7:59 p.m., were included in the analysis.
Jonathan Purtle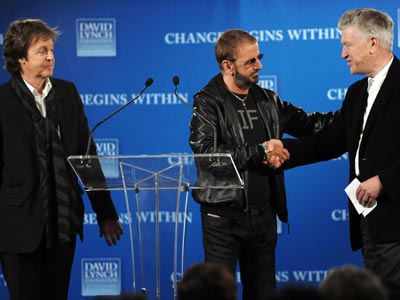 By Jonathan Purtle
Youth violence is a big and complex problem, especially in Philadelphia. Could something as simple as having city school students close their eyes and sit in stillness for 30 minutes a day help address its stress-related consequences?
Filmmaker David Lynch, who credits his own experience living here 40 years ago— "The city was full of fear. …There was violence and hate and filth," he said in an interview — as an inspiration for his storytelling, seems to think that it would.
John A. Rich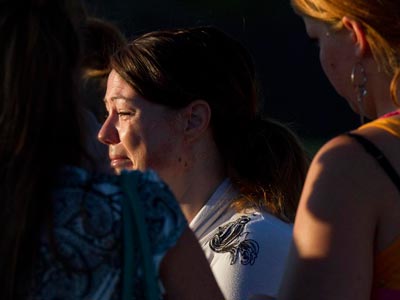 Today's post, by John Rich, is the first in a series of contributions by members of an expert panel intended to expand the breadth of The Public's Health. Rich, a primary care physician and director of the Center for Nonviolence and Social Justice at Drexel University School of Public Health, discussed his work during a 2010 interview for his book Wrong Place, Wrong Time: Trauma and Violence in the Lives of Young Black Men.
By John A. Rich
In the days since a gunman opened fire on moviegoers in Aurora, Colo., the nation has watched as stories of inexplicable horror and death have emerged alongside stories of miraculous survival and a community coming together to heal. The focus has also turned to the alleged perpetrator of these violent acts, in an attempt to understand or even explain why someone might so randomly attempt to take so many lives. Other reports have looked at the issue of firearms, reasonably asking how someone so unstable could accumulate such an arsenal of lethal weapons.
Michael Yudell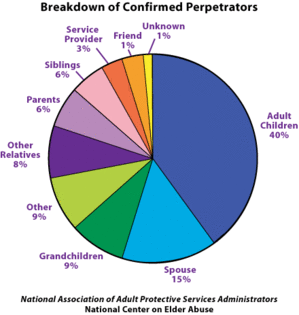 By Michael Yudell
The abuse of adults by their children, caretakers, or other trusted individuals, known commonly as elder abuse, is horrific and damaging. It can come in many forms — physical, emotional, or sexual abuse, exploitation, neglect, and abandonment — and affects both men and women.
Cases from around the country the past few years highlight a growing and underreported problem.
Michael Yudell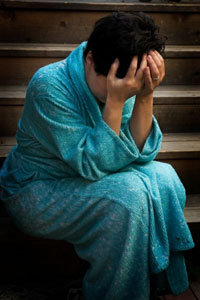 Since its original bipartisan passage in 1994, the Violence Against Women Act has been fairly uncontroversial. The act, which seeks to protect victims of domestic and intimate partner violence and also institute programs to reduce it, was reauthorized in 2000 and 2005 with little fanfare (click here for a history of the act). This year's reauthorization was being held up by some Republicans in the Senate, many of whom formerly supported it.
On Tuesday, however, Sen. Dean Heller (R., Nev.), who is in a tough reelection fight with Rep. Shelley Berkley (D., Nev.), became the bill's 60th co-sponsor, assuring a filibuster proof majority. Senate Majority Leader Harry Reid (D., Nev.) has said he will push for a vote soon.
The statistics on intimate partner violence are alarming. Nearly 1 in 4 women are beaten or raped during their lifetime. On average, three women are killed every day in the United States by a current or former partner. Approximately 1 in 6 adult women and 1 in 33 adult men have experienced a rape or attempted rape.