Violence
Jonathan Purtle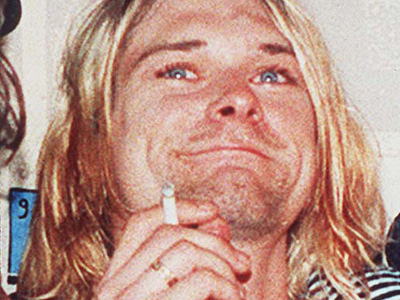 By Jonathan Purtle
In a box in my basement — amongst a broken TI-83 calculator, Discman, and other college-era artifacts — is a poster entitled "Forever 27." Once ubiquitous in dorm rooms, the poster depicts Jimi Hendrix, Janice Joplin, Jim Morrison, and Kurt Cobain in a Daliesque purgatory at the age when all of them died after bouts with substance abuse: 27 years old. In addition to being a tribute to rock legends, the poster embodies the popular belief that fame and fortune lead to excess consumption, which occasionally leads to an early, but glamorous, demise.
While there is probably some truth to this logic, a study published last month in the open-access medical journal BMJ Open suggests that something far earlier in their lives — exposures to extreme stress during critical periods of childhood development — may be behind a substantial portion of rock stars' premature mortality.

These kinds of stressors are known to trauma researchers as ACEs. The name comes from the Adverse Childhood Experiences study, a large research project started in the 1990s that discovered a strong, graded relationship between childhood trauma and stress and the leading causes of adult death in the United States. The research spawned many other studies, and we have written about several on this blog. The original research designated each type of trauma or stressor — growing up with an alcoholic parent, for example, or being physically abused or neglected — as an ACE. Among the ACE study's findings, adults who'd experienced one ACE as children were twice as likely to have become addicted to illicit drugs at some point in their lives than people who'd experienced zero ACEs. Those with three ACEs were over three times as likely; a person with five or more ACEs was nearly eight times as likely to have become addicted. A similar relationship was identified between ACEs and alcohol abuse.
Janet Golden, PhD, Professor of history, Rutgers University-Camden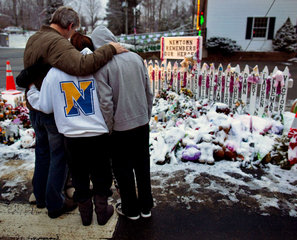 Janet Golden, a Rutgers University history professor, specializes in the histories of medicine, childhood and women.
Things to talk about when we talk about Newtown, mental health, and guns:
1. "The vast majority of violence in our society is not perpetuated by persons with serious mental illness."
Michael Yudell
In the wake of the awful tragedy in Newtown, Conn., some pundits are already trying to peer into the mind of the killer, making misbegotten claims about the cause and nature of his violent act.
On Wednesday, it was announced that Connecticut's chief medical examiner, H. Wayne Carver II, had asked geneticists at the University of Connecticut department of genetics to investigate whether a genetic condition might have been associated with the shooter's behavior.
And so on Thursday, The "Booster Shots" blog at the Los Angeles Times wondered, "Will Adam Lanza's genes help answer the incomprehensible?" The blog focused on Fragile X Syndrome, a hereditary disorder associated with mental retardation, as a possible risk factor for his behavior, as well as possible genes for depression or aggression.
Esther Chernak
Esther Chernak is a physician and director of the Center for Public Health Readiness and Communication at Drexel University School of Public Health, where she is an associate research professor.

By Esther Chernak
One of the fundamental challenges in the practice of public health – the work that keeps populations and communities healthy and safe – is balancing the rights of the individual with the rights of the public. We work hard to make sure that a person with active tuberculosis who refuses treatment has access to due process before they are deprived of their civil liberties and required to take medications and confined so they don't infect others.
Jonathan Purtle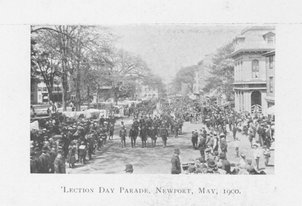 By Jonathan Purtle
Emotions rise high when election season rolls around every four ears. Could the culmination of this excitement and passion for political participation result in excess motor vehicle fatalities when Election Day finally arrives? A 2008 study published in the Journal of the American Medical Association suggests so.
Using data from the Fatality Analysis Reporting System, the researchers tested how the number of fatal motor vehicle crashes on election Tuesdays in eight years when presidents were on the ballot compared with the number of fatal motor vehicle crashes on the Tuesdays before and after Election Day. Only fatal crashes occurring during local polling hours, between 8 a.m. and 7:59 p.m., were included in the analysis.
Jonathan Purtle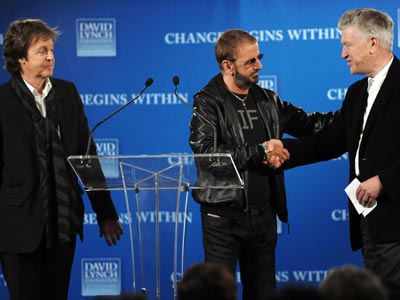 By Jonathan Purtle
Youth violence is a big and complex problem, especially in Philadelphia. Could something as simple as having city school students close their eyes and sit in stillness for 30 minutes a day help address its stress-related consequences?
Filmmaker David Lynch, who credits his own experience living here 40 years ago— "The city was full of fear. …There was violence and hate and filth," he said in an interview — as an inspiration for his storytelling, seems to think that it would.
John A. Rich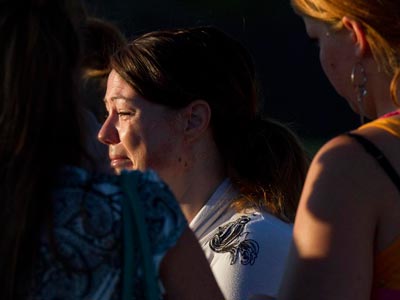 Today's post, by John Rich, is the first in a series of contributions by members of an expert panel intended to expand the breadth of The Public's Health. Rich, a primary care physician and director of the Center for Nonviolence and Social Justice at Drexel University School of Public Health, discussed his work during a 2010 interview for his book Wrong Place, Wrong Time: Trauma and Violence in the Lives of Young Black Men.
By John A. Rich
In the days since a gunman opened fire on moviegoers in Aurora, Colo., the nation has watched as stories of inexplicable horror and death have emerged alongside stories of miraculous survival and a community coming together to heal. The focus has also turned to the alleged perpetrator of these violent acts, in an attempt to understand or even explain why someone might so randomly attempt to take so many lives. Other reports have looked at the issue of firearms, reasonably asking how someone so unstable could accumulate such an arsenal of lethal weapons.