Violence
Jonathan Purtle, MPH, Doctoral candidate and Research Associate, Center for Nonviolence and Social Justice, Drexel University
First in a series of posts about what is being done to address trauma and toxic stress in the city.

Four years ago, on a train from Philadelphia to Washington, Sandra Bloom told me about the Adverse Childhood Experiences (ACE) Study. I hadn't heard of it, and was astounded to learn about strong connections it found between exposure to trauma and toxic stress in childhood, and experiencing behavioral, social, emotional, and health problems as an adult. I told almost everyone I knew. I circulated the study's publications among my public health peers. Hardly any of them had heard of it in 2011, when I wrote the first of several related posts.
On Thursday, I sat with more than 350 Philadelphians at WHHY's studios as the study was discussed at a sold-out symposium entitled "Children and Toxic Stress: A Public Health Response for Philadelphia's Children and Families." Awareness about the ACE Study (first findgs were published in 1998) and its implications has spread rapidly over the past few years. And Philadelphia, in the words of Arthur Evans, commissioner of the city's Department of Behavioral Health and Intellectual disAbility Services, has been the "epicenter" of knowledge dissemination. "Philadelphia is the only city where only a few hands pop up when I ask how many people have not heard of the ACE Study," said Martha Davis, a new program officer at the Robert Wood Johnson Foundation who until recently headed the local Institute for Safe Families. A brief video of her remarks on building resilience is here.
Nan Feyler, JD, MPH, chief of staff for the Philadelphia Department of Public Health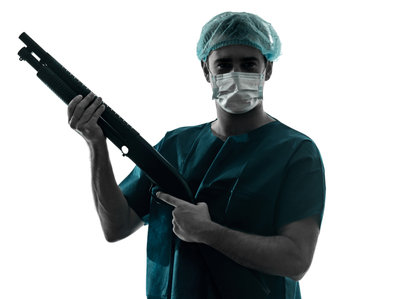 Gun control in the United States is among the most polarizing issues we face. Strong feelings prevail, with few areas of agreement on either side of the issues. But blocking a physician's opportunity to counsel a family against leaving a gun and ammunition where curious hands can cause terrible tragedies is in no one's interest. Unfortunately, that's exactly what at least one state is trying to do.
It's widely understood that physicians play an essential role in counseling patients to reduce their risk of death, illness or injury, whether from smoking, alcohol abuse, unhealthy eating or unsafe sex. Doctors routinely counsel families about car seats, bike helmets, and how to store medicines and cleaning supplies to keep children safe.
The National Rifle Association sponsors the Eagle Eddie Gun Safe Program to promote the protection and safety of children in schools and community groups across the country. According to the NRA website, "The purpose of the Eddie Eagle Program isn't to teach whether guns are good or bad, but rather to promote the protection and safety of children. Like swimming pools, electrical outlets, matchbooks and household poison, they're treated simply as a fact of everyday life. With firearms found in about half of all American households, it's a stance that makes sense."
Jonathan Purtle, MPH, Doctoral candidate and Research Associate, Center for Nonviolence and Social Justice, Drexel University
It's not just military veterans who develop post-traumatic stress disorder. As described in a previous post, what's known today as PTSD has been observed in people who experienced traumatic events for centuries if not millennia. One relatively common event that can cause PTSD is a serious injury, like from a car accident or a gunshot wound. There are a lot of those. A study of 2,707 surgical trauma patients from across the United States several years ago found that more than a fifth had PTSD one year after their injury.
So why isn't PTSD screening and referral to treatment the standard of care in trauma centers? Lois Beckett and colleagues have set out to answer just that question. In a group of articles for ProPublica, the nonprofit investigative journalism site, they examine why trauma centers, of which there are quite a few locally, don't sufficiently address the mental health consequences of traumatic injuries and the burden of PTSD among civilian populations – with a detailed look at the issue in Philadelphia (deep into the piece).
Their work, which is part of a larger series on guns, includes a survey of personnel at 21 trauma centers across the country that asks what, if anything, they do to address PTSD among their patients. The responses – Temple University Hospital said it is developing a program – are posted.
Janet Golden and Michael Yudell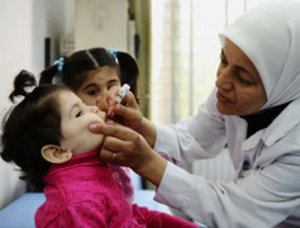 The outbreak of polio in the Syrian Arab Republic announced by the World Health Organization a few weeks ago is a troubling reminder that global conflicts threaten the public's health. Violence, like the 2-1/2-year-old civil war in Syria, can lead to significant disruption and/or long term damage to the public health infrastructure, including basic sanitation efforts, maintenance of a safe water supply, basic nutritional needs, and disease monitoring and prevention.
Because of the Global Polio Eradication Initiative, this latest outbreak is especially troubling. But it should not be surprising. The displacement of so many Syrians fleeing the fighting has devastated the county's once robust public health infrastructure and stymied immunization efforts. Syria had been polio-free for a decade. Ten polio cases, with many more likely to be reported, are now confirmed.
Polio, technically known as poliomyelitis, is a viral disease that can lead to full or partial paralysis, and sometimes death. The United States experienced periodic local polio epidemics until the development of the Salk and Sabin vaccines, introduced in 1955 and 1963 respectively. Before the vaccines were introduced, tens of thousands of Americans contracted the virus, which could leave them either partially or completely paralyzed. Dr. Jonah Salk's birthday, Oct. 24, is now celebrated as World Polio Day.
Jonathan Purtle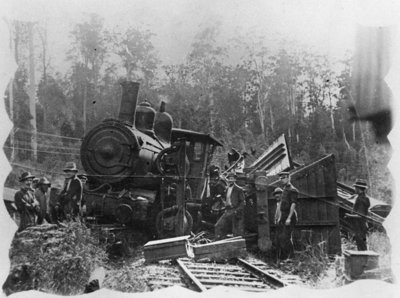 June is post-traumatic stress disorder (PTSD) awareness month. Sure, there are months for almost every medical condition imaginable. But this month's designation, which came about after Congress named June 27th national PTSD awareness day just last year, is a symbolic milestone in the mental health condition's history and struggle for legitimacy. The cluster of symptoms now known as PTSD—which can include having nightmares and flashbacks about a traumatic event, avoiding things that remind one of the event, feeling emotionally numb, easily startled, or "on edge," and others—has gone by many different names over the past 150 years.
In the mid-19th century, surgeon John Eric Erichsen coined the term railway spine to describe the symptoms he observed among people who survived or witnessed train accidents. American Civil War surgeon Jacob Mendez Da Costa described similar symptoms among soldiers he treated on the battlefield—a condition he called soldier's heart. Psychoanalysts Pierre Janet and Sigmund Freud documented the hysteria caused by childhood sexual abuse among their female patients. British military psychiatrist Charles Samuel Myers referred to the shell shock experienced by World War I soldiers after they returned from combat.
Time and time again, symptoms of PTSD were observed among people exposed to traumatic events, but were not recognized as "real" given social and political circumstances of the times. Things changed, however, when the forces of the women's liberation and anti-Vietnam War movements converged and PTSD was added to the Third Edition of the American Psychiatric Association's Diagnostic and Statistical Manual of Mental Disorders (DSM-III) in 1980. The addition legitimized PTSD as a medical condition and provided a shared language and framework to study and ameliorate the effects of overwhelming human experiences.
Michael Yudell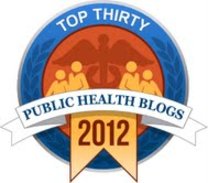 What interests you: Disease sleuthing? Global bioethics? Protecting the food supply? Protecting yourself when you travel?
A new ranking of the top 30 public health blogs places The Public's Health at No. 14. The complete list is below. Lots of interesting stuff.
And if you want to go beyond reading about public health, join us at 6 p.m. Friday for "Blogging and Beer: Public Health in Philadelphia." Also with us will be our editor at the Inquirer, public health writer Don Sapatkin, and some of our regular contributors. There is no cover charge for what we hope will be a lively discussion at Rembrandt's Restaurant in Fairmount, one of several health offerings at the Philadelphia Science Festival that we mentioned last week.

Best Public Health Blogs
Jonathan Purtle
By Jonathan Purtle
Injuries are the leading cause of death among people age 44 and younger in the United States. The Centers for Disease Control and Prevention's (CDC) Center for Injury Prevention and Control is the federal entity charged with reducing this burden. Visit the Center's website and you'll find guidance on how to prevent pretty much every type of injury imaginable—such as those resulting from motor vehicle accidents, dog bites, fireworks, and playgrounds just to name a few.
When it comes to preventing injuries caused by nail guns, which are responsible for an estimated 37,000 emergency department visits annually, the CDC is "Nailing Down the Need for Nail Gun Safety." But when it comes to real guns, which were responsible for an estimated 73,883 injuries and 31,672 deaths in 2012, you won't find a bullet of guidance about preventing firearm-related injuries on the CDC website. Seem strange?
Michael Yudell
By Michael Yudell
President Obama's speech and executive orders were an important step forward to address gun violence. The president affirmed both his support for the Second Amendment and his commitment to quickly reduce gun violence in the wake of the national tragedies in Newtown, Aurora, Oak Creek, and Tucson.
As we've written here before, gun violence is a public health problem, and the president's proposal — ban assault weapons and high capacity magazines, improve mental health services, close background check loopholes, and make schools safer — treats it as such.