Vaccination
Nan Feyler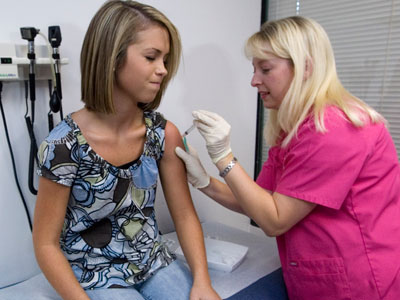 Nan Feyler, chief of staff for the Philadelphia Department of Public Health, is a member of an expert panel intended to expand the breadth of The Public's Health.
By Nan Feyler
A vaccine against cancer? You would think people would be kicking down the doctor's door to get it. In fact, the existing HPV vaccine protects against cancer – and immunization rates are disappointing.
Michael Yudell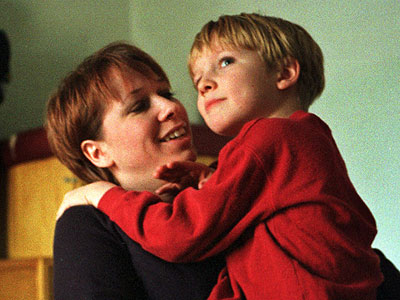 By Michael Yudell
Autism, the lifelong neurodevelopmental disorder marked by a range of social and communication impairments, has seen its share of reckless claims about causes and cures.
From the belief that the emotional coldness of the so-called refrigerator mother caused her child's autism to the fabricated science that vaccines were a trigger, such misbegotten ideas have, at best, offered only temporary hope to affected families, and, at worst, done incalculable harm to the public's health. Because scientists still know so little about autism's causes – almost certainly a complex combination of multiple factors – it should come as no surprise that claims based loosely or not at all on science continue to attract public attention.
Jonathan Purtle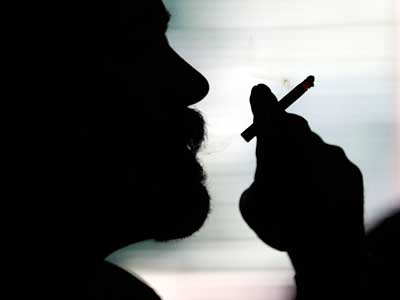 Geisinger Health, the major health care system of central and northeastern Pennsylvania, recently joined Abington Memorial Hospital, the World Health Organization and other tobacco-conscience health care organizations by announcing that it will screen prospective employees for nicotine before hiring—those whose urine tests positive for nicotine will not be hired. Along with smoke-free air policies, cigarette taxes, and graphic warning labels, pre-employment nicotine screenings are yet another arrow in the public health quiver of efforts aimed at getting people not to smoke.
Given that we're so serious about cracking down on smoking, one might wonder if we should consider a more efficient approach—one that completely stops people from smoking in the first place. This is the goal of NicVAX—a conjugate vaccine being developed to prevent and treat nicotine addiction.
According to Nabi Biopharmaceuticals, the company developing NicVAX with aid from a $4.1 million National Institute on Drug Abuse grant, the vaccine is intended to work by getting the body's immune system to produce antibodies, which bind to molecules of nicotine in the blood stream, which in turn block the nicotine reaching the brain and prevent the release of feel-good chemicals, like dopamine, which make cigarettes addictive. If it works as intended, NicVAX will prevent smoking and help people quit by making the experience less pleasurable—not an outright adverse experience as Antabuse (Disulfiram) does with alcohol.
Michael Yudell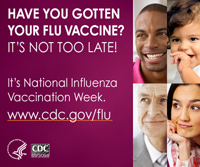 Here at The Public's Health we have not hidden the fact that we see vaccination as one of the great public health success stories of the 20th century, and hope that vaccines continue to have a similar benefit in the 21st. The effectiveness and safety of vaccination is well documented: many vaccine-preventable diseases from polio to measles to mumps have either largely been controlled or, in the case of smallpox, eradicated from planet earth. Risks from immunization are generally minor, but in very rare cases can be serious. The Centers for Disease Control and Prevention (CDC) provides a detailed explanation of vaccine-related risks on its website for all vaccines licensed for use in the United States. Your doctor or pediatrician should discuss these risks with you.
Even if you have doubts about vaccination, however, we hope that you continue to read and engage in dialog with us on vaccine-related issues. While our opinions are strong, we are sensitive to the myriad historical and personal reasons why different people come to oppose vaccination.
A post on this blog a few weeks back helped to expose a subtle but powerful anti-flu vaccine ad sponsored by the National Vaccine Information Center, an advocacy group, that was running on the in-flight entertainment system at Delta Airlines. (The link has been taken down, but NVIC is still featuring the video, which doesn't so much criticize vaccines as overemphasize every other conceivable form of protection.) The Public's Health was one of the first news sources to cover the story. As coverage expanded - and criticism from the medical community grew - Delta issued a half-hearted apology for the fiasco. The airline claimed that while "the views represented in the PSA do not necessarily match those of Delta, we recognize that we have a responsibility to our customers to ensure all programming is relevant, accurate and does not lend itself to interpretation."
Jonathan Purtle
The H1N1 pandemic of 2009-10 may be fading from memory for most. But for the public health community, swine flu provided a critical case study in how well-prepared we are for a widespread outbreak of novel communicable disease. The pandemic also offers important lessons on the persistence of health disparities and on the importance of public trust in public health emergencies.
So with flu season upon us, it seems a fitting time to review a June 2011 report by the U.S. Government Accountability Office summarizing what worked and what didn't with the federal government's $4.1 billion H1N1 response effort.
Key findings:
Michael Yudell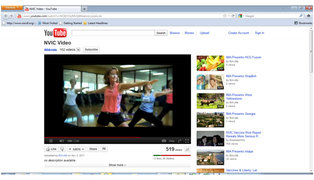 Last week, Delta Airlines began showing a 3-minute video on its in-flight entertainment system that was produced by the National Vaccine Information Center (NVIC) – an organization that, despite its official-sounding name, is a leading anti-vaccination group in the United States. Among images of happy kids and families, washing hands, and eating oranges (a natural preventative, according to the video), the ad downplays the risk from flu (watch it here).
There is nothing outright anti-vaccine in this advertisement. But there is plenty on the NVIC website, to which the video directs viewers, several times, for more information. And the video makes no mention of government or medical organization sites, like Flu.gov, that provide vetted information and, perhaps more to the point, strongly encourage immunization.
Beyond that, however, should an organization that is known for its anti-vaccine advocacy be the voice of public health for Delta passengers as flu season approaches?