Vaccination
By Bette Begleiter and Mazvita Nyamukapa, Maternity Care Coalition
Many of us have suffered through the flu without tragic consequences. But it is important to remember that the virus can have catastrophic complications that can result in death - especially among vulnerable populations such as pregnant women, babies, young children, the elderly, immune-compromised individuals and those with respiratory, cardiac or neurological conditions. Since 1976, flu related deaths in the U.S. have ranged between 3,000- 49,000 depending on the type of flu that is common during a particular flu season (Flu Deaths).
Pregnant women are a particularly vulnerable population due to physiological changes that occur during pregnancy. For example, immune-suppression leaves women vulnerable to the flu and its complications. Cardiovascular and respiratory changes may also increase a pregnant woman's susceptibility to flu.
Flu shots for pregnant women, which are safe to receive during pregnancy, not only reduce the risk of complications in the woman but also for the unborn child; antibodies the mother produces in response to the vaccine can be passed on to the child after birth and before six months when babies are too young to receive the flu vaccine. This also means that any other caregivers that babies come in contact with need to be vaccinated to ensure that they are not exposed to the flu virus.
Janet Golden and Michael Yudell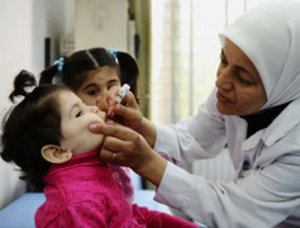 The outbreak of polio in the Syrian Arab Republic announced by the World Health Organization a few weeks ago is a troubling reminder that global conflicts threaten the public's health. Violence, like the 2-1/2-year-old civil war in Syria, can lead to significant disruption and/or long term damage to the public health infrastructure, including basic sanitation efforts, maintenance of a safe water supply, basic nutritional needs, and disease monitoring and prevention.
Because of the Global Polio Eradication Initiative, this latest outbreak is especially troubling. But it should not be surprising. The displacement of so many Syrians fleeing the fighting has devastated the county's once robust public health infrastructure and stymied immunization efforts. Syria had been polio-free for a decade. Ten polio cases, with many more likely to be reported, are now confirmed.
Polio, technically known as poliomyelitis, is a viral disease that can lead to full or partial paralysis, and sometimes death. The United States experienced periodic local polio epidemics until the development of the Salk and Sabin vaccines, introduced in 1955 and 1963 respectively. Before the vaccines were introduced, tens of thousands of Americans contracted the virus, which could leave them either partially or completely paralyzed. Dr. Jonah Salk's birthday, Oct. 24, is now celebrated as World Polio Day.
Michael Yudell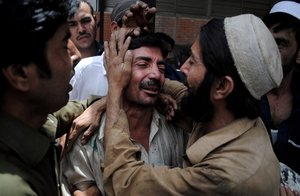 A United Nations worker was gunned down by extremists near Peshawar, Pakistan, while delivering vaccines Tuesday in the village of Kaggawala. The World Health Organization, which runs the Global Polio Eradication Initiative for the U.N., then announced that it was temporarily suspending the program in Pakistan.
The attack was not the first against the U.N's anti-polio program. In December of 2012, nine polio eradication workers were killed there, threatening progress against the crippling and deadly disease. Violence has also flared against vaccine workers in Nigeria which, along with Pakistan and Afghanistan, is one of the only three countries on earth where the disease is still endemic.
This upsurge in violence against U.N. polio vaccine workers was triggered, in part, by the CIA's fake hepatitis B vaccination campaign run as part of the hunt for Osama bin Laden in 2011 (vaccine workers were sent to Bin Laden's compound to try to collect DNA samples). Some Pakistanis have come to believe that vaccination is an American plot to sterilize them or to spy on them.
Kristen A. Feemster, M.D., M.P.H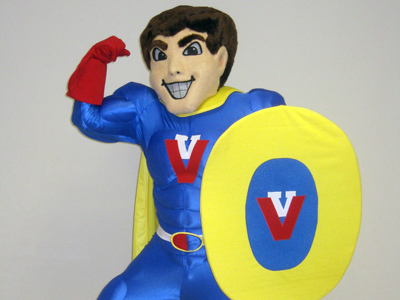 Almost 50% of children have not received all the recommended vaccines at some point before their second birthday, according to a study of 300,000 children that was recently published in JAMA Pediatrics. While some cases of skipped vaccines may be due to missed opportunities or difficulty accessing healthcare services, one in eight children in this study were undervaccinated due to parental choice to either delay or refuse vaccinations.
Here are some questions I hear about alternative vaccine schedules:
Why do parents veer from the recommended vaccination schedule?
Michael Yudell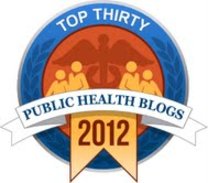 What interests you: Disease sleuthing? Global bioethics? Protecting the food supply? Protecting yourself when you travel?
A new ranking of the top 30 public health blogs places The Public's Health at No. 14. The complete list is below. Lots of interesting stuff.
And if you want to go beyond reading about public health, join us at 6 p.m. Friday for "Blogging and Beer: Public Health in Philadelphia." Also with us will be our editor at the Inquirer, public health writer Don Sapatkin, and some of our regular contributors. There is no cover charge for what we hope will be a lively discussion at Rembrandt's Restaurant in Fairmount, one of several health offerings at the Philadelphia Science Festival that we mentioned last week.

Best Public Health Blogs
Janet Golden and Jeffrey Anderson
Janet Golden, a Rutgers University history professor, specializes in the histories of medicine, childhood and women. Jeffrey Anderson has been researching blues lyrics relating to disease, and has written about the 1918 flu pandemic's impact on Philadelphia.
By Janet Golden and Jeffrey Anderson
Blues music, a soulful and powerful American art form, includes a number of songs about disease in history and about diseases still with us today. Here are some of our favorites.
Kristen A. Feemster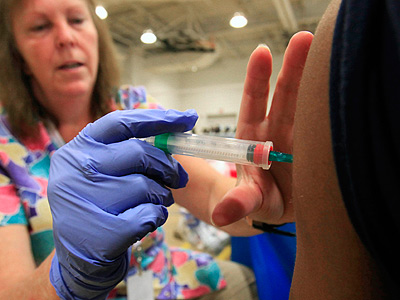 Kristen A. Feemster, M.D.,M.P.H., is an assistant professor of pediatrics at Children's Hospital of Philadelphia, where she sees patients and conducts research on infectious disease epidemiology and vaccine policy.
By Kristen A. Feemster
An old disease is back. Cases of pertussis, or whooping cough, have more than tripled in the past five years, with 2012 on track to be the most severe in over a half-century. More than 37,000 cases have been reported so far – 37 times the number in 1976, which was the lowest since the introduction of vaccines dramatically reduced prevalence of the disease.
Michael Yudell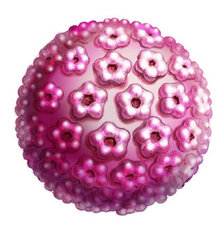 By Michael Yudell
Here at The Public's Health last week, Nan Feyler discussed the underused human papillomavirus (HPV) vaccine and asked whether we should, like many other vaccines, mandate it for school entry. Some critics of the vaccine have expressed concern that its use will cause girls to "treat sex more loosely." A new study goes a long way toward putting these concerns to rest.
The study, published online Monday by the journal Pediatrics, found that "receipt of HPV vaccine by 11- to 12- year-old girls was not associated with clinical markers of increased sexual activity-related outcomes, such as sexually transmitted diseases or pregnancy." By following these young girls for three years, the researchers found no statistically significant difference between the groups as they came of age sexually — no difference in having taken a pregnancy test, been tested for STDs, or been counseled for the use of contraceptives.