Statistics
JoAnne Fischer and Bette Begleiter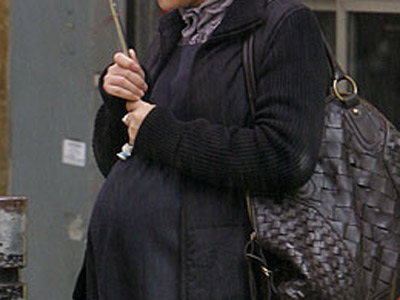 JoAnne Fischer is executive director, and Bette Begleiter deputy executive director, of the Maternity Care Coalition, a Philadelphia nonprofit that works to improve maternal and child health and wellbeing through the collaborative efforts of individuals, families, providers and communities.
By JoAnne Fischer and Bette Begleiter
Each year, Americans spend an average of more than $7,500 per person on healthcare and over $10,000 per birth. This is more than in any other country in the world. Does this expense lead to improved health outcomes? In terms of maternal mortality it is totally counterintuitive. The United States has some of the best economic development, nutrition, technology, and medical institutions in the world. We'd expect that mothers would no longer die in childbirth. We have made steady improvements over the past 80 years. Nonetheless, we are losing ground. And if we don't make important changes in our health and our health-care system, the trajectory is grim.
Leah Roman
Today's post is by Leah Roman, a guest blogger for The Public's Health. Roman, a project manager for the Firefighter Injury Research & Safety Trends (FIRST) project at the Drexel University School of Public Health, blogs regularly about the intersection of public health and pop culture at "Pop Health." She can be contacted at lar92@drexel.edu.
By Leah Roman
Are you wearing pink this month for Breast Cancer Awareness? Or perhaps orange for National Bullying Prevention? According to the National Health Observances calendar from the Department of Health and Human Services (HHS), there are 23 national weeks and months of health observances for October, including Domestic Violence Awareness Month, and, if you are Canadian, it's Autism Awareness Month in the great white north. This number does not include many other designated observance days for this month such as National Depression Screening Day and World Arthritis Day.
Jonathan Purtle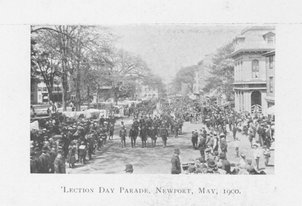 By Jonathan Purtle
Emotions rise high when election season rolls around every four ears. Could the culmination of this excitement and passion for political participation result in excess motor vehicle fatalities when Election Day finally arrives? A 2008 study published in the Journal of the American Medical Association suggests so.
Using data from the Fatality Analysis Reporting System, the researchers tested how the number of fatal motor vehicle crashes on election Tuesdays in eight years when presidents were on the ballot compared with the number of fatal motor vehicle crashes on the Tuesdays before and after Election Day. Only fatal crashes occurring during local polling hours, between 8 a.m. and 7:59 p.m., were included in the analysis.
Michael Yudell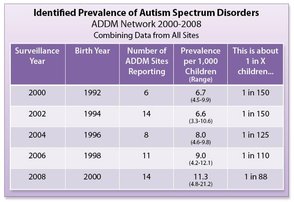 Leave it to businessman Donald Trump to turn World Autism Awareness Day on its head.
On Monday, Trump was busy spreading misinformation about the causes of autism on a day that, according to UN Secretary General Ban Ki-moon (the United Nations adopted this day in 2007) should be dedicated to cultivating awareness of this difficult lifelong developmental disorder and "spur such action and draw attention to the unacceptable discrimination, abuse and isolation experienced by people with autism and their loved ones."
Trump's trigger was last week's release of new autism prevalence data by the U.S. Centers for Disease Control and Prevention (CDC) indicating that now "one in 88 children have been identified with autism spectrum disorder by the age of 8" — nearly double the estimate a decade ago.
Jonathan Purtle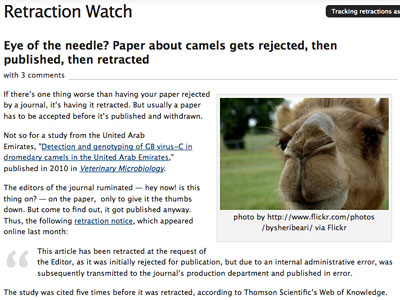 Medical journals and other peer-reviewed publications pride themselves on holding researchers to the highest standards of ethical and scientific integrity. So when it's later discovered that data in a published study were fraudulent or that human subjects were treated in an unethical manner, editors "retract" the article—removing it from the journal's archives and making it seem as if the article was never published in the first place.
While the results of many high-profile studies are often widely publicized, their retractions rarely are—until Retraction Watch was launched, that is.
Retraction Watch is a blog that tracks retracted papers—and, in my opinion, is pretty darn interesting and important. Started in 2010 by Ivan Oransky and Adam Marcus, both well-accomplished medical writers, Retraction Watch has gained acclaim from publications like Nature and The Wall Street Journal.
Jonathan Purtle
Here are sources of statistics - local, national, global - on everything from injuries to risky behavior, spending, and insurance coverage, compiled by The Public's Health.
Local:
National:
Jonathan Purtle
Statistical resources on some of the underlying factors - social, economic, political - that shape population health, compiled by The Public's Health.
Local:
National:
U.S. Census Bureau: Data from the only U.S. survey conducted according to a Constitutional mandate.
Data.gov: Gateway to an immense amount of national data compiled by the Federal Government.
Pew Research Center Data Bank: Provides data on a wide variety of topics and domestic issues.