Statistics
Janet Golden, PhD, Professor of history, Rutgers University-Camden
The Robert Wood Johnson Foundation describes its ambitious annual attempt to rate the health of counties in every state based on analysis of voluminous data as an effort to prod communities to make things better, although the rankings have a lot to do with conditions over which they have limited control: high income and level of education, for example, are strongly linked to health (Chester County is second out of 67 Pennsylvania counties; Philadelphia is 67th).
The just-released 2014 report has two sets of rankings. Health Outcomes are based on measures of life expectancy and quality of life. Health Factors – what lead to those outcomes – are based on four broad categories: health behaviors (30 percent) such as tobacco use, diet and exercise, alcohol and drug use, and sexual activity; clinical care (20 percent), which includes both access to and quality of care; social and economic factors (40 percent) like education, employment, income, family and social support, and community safety; and, physical environment (10 percent), which incorporates air and water quality, housing and transit.
To really appreciate the ratings, dig into the underlying data on teen births, adult obesity, access to dental care, diabetes and mammography screening, unemployment, and deaths from injuries, among other things. All these factors, and the resulting health of the population, add up to an excellent summary of the elements constituting public health and how we measure it.
Jonathan Purtle
Two years ago, the American Journal of Preventive Medicine published results of a study that estimated how much money excessive alcohol consumption costs the United States each year. The tab came to $223.5 billion—a sobering statistic. While a national estimate can inform federal funding decisions about alcohol research and programing, however, the real legal authority to regulate alcohol consumption—and most health behaviors, for that matter—exists at the state level.
This week, another study in the same journal provided estimates of how much excessive alcohol consumption costs in each state—underscoring the economic imperative for individual states to take action. The tri-state area total: $15 billion.
Drawing from national standards, the study defined "excessive" alcohol consumption as having: 4 (woman) or 5 (man) drinks or more on at least one occasion in the previous 30 days or 1 (woman) or 2 (man) drink(s) per day, on average, or any drinks for someone who is under the age of 21 or pregnant. The researchers pulled from various data sources to estimate the numbers of adverse events (e.g., drunk driving accidents, fetal alcohol syndrome, alcohol-attributable deaths) caused by "excesses" in the amount of alcohol consumed in each state per year and multiplied them by estimates of the financial cost associated with each. The researchers then divided the totals by estimates, based on surveys of retail sales, of the number of alcoholic beverages consumed in each state. This yielded the "cost per drink"—an indication of how much the price of every drink would need to be increased to offset the economic consequences of excessive alcohol consumption.
Michael Yudell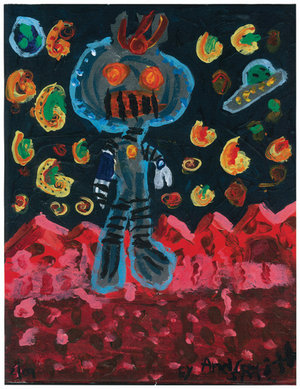 Every so often a science news story comes along proclaiming that we are on the cusp of a revolutionary new understanding of autism spectrum disorders. In the past few years, research showing that genes, environmental factors, or some combination of the two cause or contribute to the development of autism have cycled through the media. Yet today we still know so frustratingly little about what causes autism and what the best treatments for it are. Never mind that we have a long way to go in providing consistent and first-rate services for all autistics (both children and adults at all points on the spectrum) and their families.
I don't want to sound too cynical, because there are many researchers hard at work making progress in these areas. But I will say that the media still largely fails autistic people, their families, and the general public in reporting on autism. And although scientists do have a responsibility for how their research is communicated to the public, the presentation of that research also requires a deft pen, computer, tablet, or whatever your writing instrument of choice is.
Exhibit A: a story from Sunday's New York Times by veteran science writer Gina Kolata—"Autism's Unexpected Link to Cancer Gene"—which highlights research connecting the gene PTEN to a role in both the development of cancer and autism.
Cynthia Figueroa
We continue our series on race and health in Philadelphia today, joined by Cynthia Figueroa, president and CEO of Congreso de Latinos Unidos, who shares her expert insight into the state of health in Philadelphia's Latino community.
- Michael Yudell
Health disparities are differences in health outcomes as a result of demographic, social, or environmental attributes. In the Latino community, cultural and linguistic barriers can compound disparities and lead to unfavorable and unhealthy outcomes. Poverty also exacerbates health issues, creating inequities in health-care access and treatment. At Congreso de Latinos Unidos, a multiservice non-profit organization that focuses on well-being of Philadelphia's Latino community, we see the impact of disparities in health every day.
Regine Metellus
What does your race say about your health – or your health about your race?
Quite a bit. In the coming weeks and months, contributors to The Public's Health from diverse backgrounds and different communities will be exploring the interconnections between the two, and more generally the lived meaning of race for Philadelphians. The idea for this occasional series of posts grew, frankly, out of the outrageous recent cover story in Philadelphia Magazine, "Being White in Philly," a misguided attempt to start a conversation about race in Philadelphia.
Michael Yudell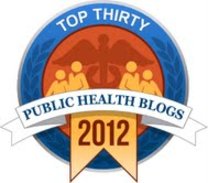 What interests you: Disease sleuthing? Global bioethics? Protecting the food supply? Protecting yourself when you travel?
A new ranking of the top 30 public health blogs places The Public's Health at No. 14. The complete list is below. Lots of interesting stuff.
And if you want to go beyond reading about public health, join us at 6 p.m. Friday for "Blogging and Beer: Public Health in Philadelphia." Also with us will be our editor at the Inquirer, public health writer Don Sapatkin, and some of our regular contributors. There is no cover charge for what we hope will be a lively discussion at Rembrandt's Restaurant in Fairmount, one of several health offerings at the Philadelphia Science Festival that we mentioned last week.

Best Public Health Blogs
Michael Yudell
Despite slowly declining teen birth rates in the United States, more than 367,000 young women and girls ages 15-19 had babies in 2010, according to a recent vital statistics report from the Centers for Disease Control and Prevention. This number accounted for almost 10% of all births that year. Making matters worse, nearly 1 in 5 of those teen births was a repeat birth, meaning it was at least the second time that teen mother had had a baby. Most of those repeat births were for a second child, but over 12% of them were for births of a third child or more.
Teenagers having babies can have negative consequences for mother and child alike. According to a study by E. Ruedinger and J.E. Cox at Children's Hospital in Boston and Harvard Medical School, outcomes for both are worsened by the social and economic factors affecting the women independently of their status as teen mothers.
Having a child can limit a teenage mom's ability to attend school or get a job. Teenage mothers also experience high rates of depression, substance abuse, and higher levels of intimate partner violence. They also, compared to their peers, have higher rates of poverty.
Michael Yudell
This small story from a recent Morbidity and Mortality Weekly Report (MMWR), the federal government's weekly compilation of case studies and public health advisories, caught my eye: "Fatal and Nonfatal Injuries Involving Fishing Vessel Winches — Southern Shrimp Fleet, United States, 2000–2011."
We in public health—and probably much of the public—tend to think that our field is about large-scale prevention and intervention efforts on behalf of the population's well-being. Think anti-smoking laws and regulations, battles over soda size, and fights over the Affordable Care Act.
But most of what public health does is, in fact, fairly mundane. It thinks about the ways our daily routines can either harm us or make us healthier— in our eating habits or in our jobs, for example—and then finding ways capitalize on that information.