Race
Nan Feyler, JD, MPH, chief of staff for the Philadelphia Department of Public Health
People who work in public health often see the glass as half empty. Troubling health reports remind us where public health strategies have failed to take hold to prevent lost lives or injuries. Grim health statistics often underscore the number of people living with diseases that could have been prevented with early screening, prompt medical care or lifestyle changes, and injuries that could have been prevented with better safety precautions.

But public health has its share of accomplishments. Vaccination campaigns have eradicated smallpox; clean water and sanitation improvements have dramatically reduced infectious diseases like typhoid and cholera; and anti-smoking ad campaigns, smoke-free laws and tobacco taxes have reduced rates of cigarette smoking to their lowest level, saving thousands of lives each year.

And improvements in motor-vehicle safety through engineering of safer cars and highways and successful efforts to change driving and passenger behavior have contributed to large reductions in motor-vehicle-related deaths.
Janet Golden, PhD, Professor of history, Rutgers University-Camden
The March on Washington for Jobs and Freedom on Aug. 28, 1963, remembered primarily for the Rev. Martin Luther King Jr.'s "I Have a Dream" speech, was part of an era that forced the nation to become more fully aware of racial discrimination – including discrimination in health care, an achievement that in hindsight may be among the most significant of the movement for Civil Rights. Prize-winning historian and author John Dittmer recounts the work of health care activists and the struggle to make health care a human right in his 2009 book The Good Doctors: The Medical Committee for Human Rights and the Struggle for Social Justice in Health Care. I interviewed him about the Medical Committee for Human Rights, which was founded by Philadelphia physician and activist Walter Lear.
Janet Golden: How did the Medical Committee for Civil Rights (MCCR), the forerunner of the Medical Committee for Human Rights (MCHR), get started and come to be involved in the March on Washington?
John Dittmer: MCHR was the brainchild of physician Walter Lear (whose papers are now at the University of Pennsylvania library). Long before civil rights became fashionable, Lear was actively involved in racial matters, particularly racial inequality in health care. He formed the Medical Committee for Civil Rights specifically to attack the American Medical Association's policy of refusing to require its southern members to integrate, thereby denying African American physicians hospital privileges throughout the Deep South. A small group of doctors demonstrated on the Atlantic City boardwalk at the AMA national convention in 1963. It was probably the first public protest by doctors acting as a group.
Janet Golden, PhD, Professor of history, Rutgers University-Camden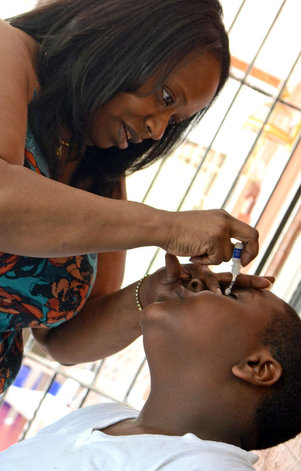 Today's piece, the fourth in our ongoing race and health series, is by Janet Golden, a historian of medicine and public health. She writes about the teaching of race and health, and connections between past and present.
- Michael Yudell
As a medical historian, I find the subject of race and health to be both the easiest and the hardest to present to my students. It's easy because there is so much data to analyze, from W.E.B. DuBois' Philadelphia Negro (1899) to more recent work from the National Institute on Minority Health and Health Disparities. This agency, which is part of the National Institutes of Health, has been around in one form or another since 1990, and today has the mission of leading "scientific research to improve minority health and eliminate health disparities." That is the challenge.
Oni Richards-Waritay
Today we have another important and interesting contribution to our ongoing series on race and health in Philadelphia. Oni Richards-Waritay, executive director of the African Family Health Organization (AFAHO) discusses how cultural and linguistic barriers can lead to poor health outcomes.
-- Michael Yudell
Cynthia Figueroa
We continue our series on race and health in Philadelphia today, joined by Cynthia Figueroa, president and CEO of Congreso de Latinos Unidos, who shares her expert insight into the state of health in Philadelphia's Latino community.
- Michael Yudell
Health disparities are differences in health outcomes as a result of demographic, social, or environmental attributes. In the Latino community, cultural and linguistic barriers can compound disparities and lead to unfavorable and unhealthy outcomes. Poverty also exacerbates health issues, creating inequities in health-care access and treatment. At Congreso de Latinos Unidos, a multiservice non-profit organization that focuses on well-being of Philadelphia's Latino community, we see the impact of disparities in health every day.
Jonathan Purtle
According to an online test developed by Harvard psychologists, I have a moderate preference toward white people.
I—a liberal white male who deeply cares about racial equity—was quicker to assign positive words (e.g., joy, love, peace) to faces of white people and negative words (e.g., awful, failure, hurt) to faces of African Americans. I feel shock, shame, and disgust. The fact that 27 percent of the 732,881 people who took the test had the same result, while another 27 percent had a "strong preference" toward white people, provides some consolation but not much.
Welcome to the world of implicit bias research—an emerging field that is illuminating how real and pervasive discrimination is. The gist of implicit bias is this: we have opinions that lie beneath our consciousness, beyond our control, and that influence our decision-making process. We (inaccurately) ascribe traits to an individual on the basis of the social group we associate them with. Our decisions are often biased because they are based on these implicit associations, not evidence.
Regine Metellus
What does your race say about your health – or your health about your race?
Quite a bit. In the coming weeks and months, contributors to The Public's Health from diverse backgrounds and different communities will be exploring the interconnections between the two, and more generally the lived meaning of race for Philadelphians. The idea for this occasional series of posts grew, frankly, out of the outrageous recent cover story in Philadelphia Magazine, "Being White in Philly," a misguided attempt to start a conversation about race in Philadelphia.
Michael Yudell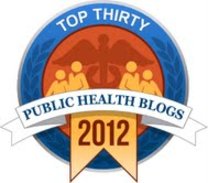 What interests you: Disease sleuthing? Global bioethics? Protecting the food supply? Protecting yourself when you travel?
A new ranking of the top 30 public health blogs places The Public's Health at No. 14. The complete list is below. Lots of interesting stuff.
And if you want to go beyond reading about public health, join us at 6 p.m. Friday for "Blogging and Beer: Public Health in Philadelphia." Also with us will be our editor at the Inquirer, public health writer Don Sapatkin, and some of our regular contributors. There is no cover charge for what we hope will be a lively discussion at Rembrandt's Restaurant in Fairmount, one of several health offerings at the Philadelphia Science Festival that we mentioned last week.

Best Public Health Blogs