Poverty
Janet Golden, PhD, Professor of history, Rutgers University-Camden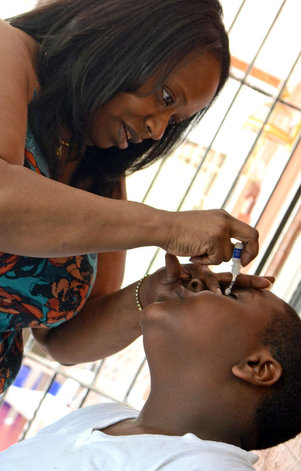 Today's piece, the fourth in our ongoing race and health series, is by Janet Golden, a historian of medicine and public health. She writes about the teaching of race and health, and connections between past and present.
- Michael Yudell
As a medical historian, I find the subject of race and health to be both the easiest and the hardest to present to my students. It's easy because there is so much data to analyze, from W.E.B. DuBois' Philadelphia Negro (1899) to more recent work from the National Institute on Minority Health and Health Disparities. This agency, which is part of the National Institutes of Health, has been around in one form or another since 1990, and today has the mission of leading "scientific research to improve minority health and eliminate health disparities." That is the challenge.
Oni Richards-Waritay
Today we have another important and interesting contribution to our ongoing series on race and health in Philadelphia. Oni Richards-Waritay, executive director of the African Family Health Organization (AFAHO) discusses how cultural and linguistic barriers can lead to poor health outcomes.
-- Michael Yudell
Cynthia Figueroa
We continue our series on race and health in Philadelphia today, joined by Cynthia Figueroa, president and CEO of Congreso de Latinos Unidos, who shares her expert insight into the state of health in Philadelphia's Latino community.
- Michael Yudell
Health disparities are differences in health outcomes as a result of demographic, social, or environmental attributes. In the Latino community, cultural and linguistic barriers can compound disparities and lead to unfavorable and unhealthy outcomes. Poverty also exacerbates health issues, creating inequities in health-care access and treatment. At Congreso de Latinos Unidos, a multiservice non-profit organization that focuses on well-being of Philadelphia's Latino community, we see the impact of disparities in health every day.
Regine Metellus
What does your race say about your health – or your health about your race?
Quite a bit. In the coming weeks and months, contributors to The Public's Health from diverse backgrounds and different communities will be exploring the interconnections between the two, and more generally the lived meaning of race for Philadelphians. The idea for this occasional series of posts grew, frankly, out of the outrageous recent cover story in Philadelphia Magazine, "Being White in Philly," a misguided attempt to start a conversation about race in Philadelphia.
Michael Yudell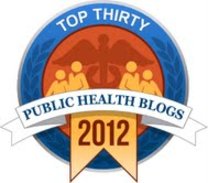 What interests you: Disease sleuthing? Global bioethics? Protecting the food supply? Protecting yourself when you travel?
A new ranking of the top 30 public health blogs places The Public's Health at No. 14. The complete list is below. Lots of interesting stuff.
And if you want to go beyond reading about public health, join us at 6 p.m. Friday for "Blogging and Beer: Public Health in Philadelphia." Also with us will be our editor at the Inquirer, public health writer Don Sapatkin, and some of our regular contributors. There is no cover charge for what we hope will be a lively discussion at Rembrandt's Restaurant in Fairmount, one of several health offerings at the Philadelphia Science Festival that we mentioned last week.

Best Public Health Blogs
Jonathan Purtle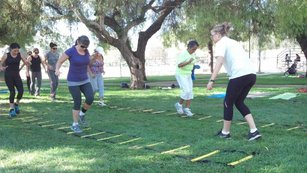 What gets people out and exercising in the park? Is it the characteristics of the community that surrounds the park, such as the presence or absence of crime and blight? Or is it the organized activities, such as the presence or absence of a Zumba class taught on Thursday nights by a local resident in neon tights?
The results of a study this month in the journal Public Health by researchers from RAND Corporation, University of Pennsylvania, and other academic institutions suggest that the latter might be more important. The study surveyed 24 parks in four cities, including six in Philadelphia, as well as 7,000 people who use and/or live near them.
Compared to the parks in other cities, those in Philadelphia stood out in a number of ways. While the neighborhoods surrounding the Philly parks were most impoverished—28.5% of households within a half-mile were below the federal poverty line —all six parks were staffed by a full time employee, more than the parks in other cities. Parks in Philadelphia also appeared to be more of a hub for community life. Seventy-nine percent of park goers in Philly reported meeting people they knew at the park, in contrast to 60 percent in Chapel Hill, N.C., 42 percent in Columbus, Ohio, and 39 percent in Albuquerque, N.M.
Matthew O'Brien
During his State of the Union address last month, President Obama challenged the assembled lawmakers to tackle comprehensive immigration reform. The issue has proven a divisive one in our national political discourse, and most of the discussion focuses on the political ramifications. Pundits have discussed how immigration reform might impact the Latino vote, as well as what types of immigrants would be eligible for citizenship, and what the role of border security is, to name a few hotly-contested questions in the current debate. Amid this political maelstrom, few have considered how comprehensive immigration reform might affect the nation's health. Understanding the health implications of immigration reform may contribute to the public discourse on the topic, and may also provide insights that are relevant to the equally divisive health reform debate. Remember that undocumented immigrants are explicitly excluded from Obamacare.
To examine this question carefully, I'll first discuss what we know about the demographics of undocumented immigrants in the United States. Then I will review the available evidence describing the health of this population and their health care use. First, however, I would like to acknowledge the challenges to studying this vulnerable population and the potential inaccuracies of the resulting data. It is widely known that Census reports include small numbers of undocumented immigrants. It is just as hard to assess the health status of this population as it is to count their numbers. Undocumented immigrants are also under-represented in most large health surveys, with a few exceptions presented below. As a result, our knowledge about the health of undocumented immigrants and their use of the health-care system is limited.
According to the best available evidence, there are 11.1 million undocumented immigrants residing in the U.S. — more than one-quarter of the nation's total immigrant population. It is estimated that there are 550,000 undocumented immigrants living in New Jersey, the fifth-largest of any state, and 160,000 in Pennsylvania, many of whom work in restaurants and have fueled the recent food renaissance in Philadelphia. At the national level, most undocumented immigrants are Latinos — 82 percent, to be exact. Because Latinos constitute the overwhelming majority of the nation's undocumented immigrants, let's focus on Latinos when reviewing the medical literature and discussing the impact of immigration reform on the nation's overall health.
Janet Golden and Jeffrey Anderson
By Janet Golden and Jeffrey Anderson
The great blues songs of the 1920s have a lot to teach us about the miseries of what experts call insect vectors of human disease, many of which remain a problem throughout the world. Our last look at music recounted blues bacterial lyrics through the ages.
Now, buggers of the '20s: