Poverty
Janet Golden, PhD, Professor of history, Rutgers University-Camden
When Pennsylvania and 24 other states opted out of—or delayed opting into—the Medicaid expansion, they put a lot of lives on the line. Hundreds of thousands of Pennsylvanians would have gained health insurance on Jan. 1 had the state accepted the federal money offered under the Affordable Care Act. Instead, less than a month earlier, Gov. Corbett proposed an alternative plan using federal dollars to subsidize commercial insurance plans that is so complex and requires so many waivers of federal law that even the governor didn't project it could start until Jan. 1, 2015. Approval of the draft form that was released to the public is extremely unlikely.
Now comes a study, published on the Health Affairs blog,that reveals the consequences. "We estimate the number of deaths attributable to the lack of Medicaid expansion in opt-out states at between 7,115 and 17,104," the authors write. In Pennsylvania, the annual estimated death toll ranges from 398 to 1,491. That's right. We have rejected the chance to save lives and health. That is immoral.
It is also fiscally stupid. Medicaid expansion would be entirely paid for by the federal government for three years–2014, 2015, and 2016, so Pennsylvania will get no more than two of them–and phasing down to 90 percent in 2020. And it saves money for the states.
Janet Golden, professor of history, Rutgers University-Camden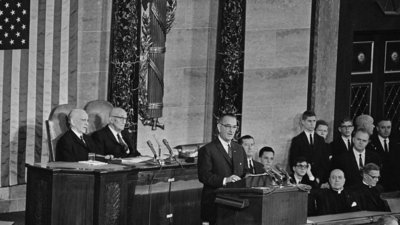 Identify the source of the following statement:
The problem of providing satisfactory medical service to all the people of the United States at costs which they can meet is a pressing one. At the present time, many persons do not receive service, which is adequate either in quantity or quality, and the costs of service are inequitably distributed. The result is a tremendous amount of preventable physical pain and mental anguish, needless deaths, economic inefficiency, and social waste.
Was it:
Michael Yudell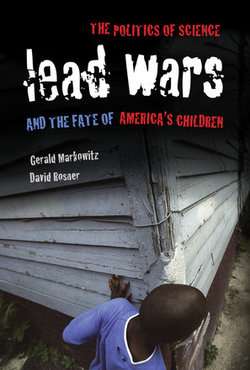 Update: A California judge on Tuesday, Jan. 7, issued a final verdict that added another $50 million to what the companies must pay.

On Monday, a California judge ordered three corporations —Sherwin-Williams, NL Industries, and ConAgra—to contribute $1.1 billion into a state-run fund to clean up lead paint hazards in 10 California cities and counties.
The ruling, in a case that was originally filed in 2000, calls attention to lead paint as an ongoing and urgent public health risk. As Santa Clara Superior Court Judge James P. Kleinberg wrote in his decision, "white lead carbonate and the paint in which it is a key ingredient are harmful particularly to children," "there is no safe level of lead in the blood," "lead paint causes significant physical harm to individuals which has lasting effects," and "there is a clear and present danger that needs to be addressed." All of these facts have been well-known to the scientific community for a long time. Here in Philadelphia we have been witnessing the effects of lead-ridden housing for decades; every year thousands of children in the city and suburban counties are poisoned by lead.
Janet Golden, professor of history at Rutgers University-Camden
The devastation in the Philippines following Typhoon Haiyan is enormous. Over 10,000 are dead. Survivors are without water, food, and shelter. Disease outbreaks have begun. International relief efforts are hampered by continuing storms and by devastating conditions. UNICEF estimates that up to 4 million children may be affected by this disaster. UNICEF along with governments and charities around the world have begun relief efforts to which you can donate. We all need to step up and help.
As we pause to consider the enormous destruction and horrific loss of life overseas we are reminded that we need to prepare for such events closer to home. It was just about a year ago that Superstorm Sandy hit our shores. We remember the damage and loss of life following Hurricane Katrina a few years ago. And this is not the first time we have watched from afar disasters overseas. We recall the Haitian earthquake that took 85,000 lives and the 2004 tsunami deaths that took nearly 230,000 lives and displaced nearly 1.5 million.
On November 1, President Obama signed an Executive Order "Preparing the United States for the Impacts of Climate Change," following the recommendation of the Intragency Climate Change Adaptation Task Force. Federal, state, and local governments must be prepared for disasters and severe weather emergencies and they need plans that can be implemented quickly and knowledgably.
Gerald Markowitz and David Rosner, authors of "Lead Wars: The Politics of Science and the Fate of America's Children"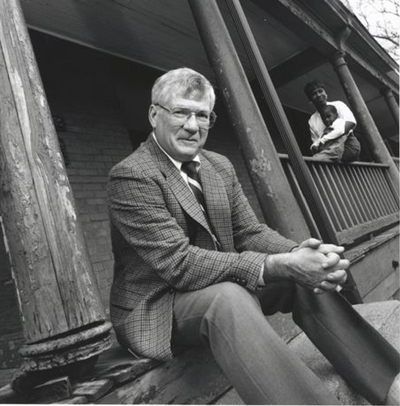 For much of the 20th century, America was plagued by a terrible lead poisoning epidemic that sent children into comas, convulsions, and even death. Lead paint covered the walls of homes throughout the nation, especially in the old, industrial cities, and poisoned hundreds of thousands of children. Philadelphia, it turns out, was the birthplace of a revolution in thinking about the impact of lead on children's development.
In the 1960s, as Civil Rights organizations, community groups and political activists turned the country's attention to poverty, lead poisoning became a symbol of the terrible price that children paid for absentee landlords who crowded families into poorly maintained and crumbling tenements.
But as health departments began assessing and addressing the worst conditions, they uncovered ever-more troubling facts. Huge numbers of children had blood lead levels above 40 micrograms per deciliter (µg/dL), then the amount that was considered dangerous in children, but did not show overt clinical symptoms.(Today, blood-lead levels above 5 µg/dL are considered the "reference level" above which the Centers for Disease Control and Prevention recommends action be taken.)
Janet Golden, PhD, Professor of history, Rutgers University-Camden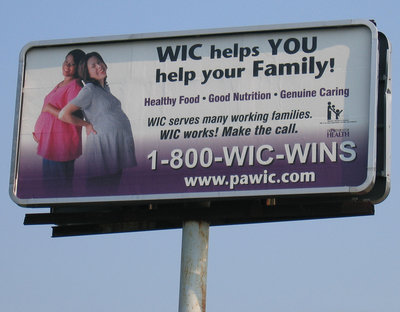 Update Oct. 4: In a news release on October 2, the Pennsylvania Department of Health outlined the steps being taken to maintain the WIC program during the current federal government shutdown. By using funds from the previous year and harboring administrative funds they hope to sustain operations for "a few weeks" and they are working with federal and state officials to "minimize service disruptions as much as possible."
This announcement follows the issuance of new guidelines by the Food and Nutrition Service of the US Department of Agriculture, allowing states to tap into additional funds but warning of funding shortfalls in fiscal year 2014.
---
You might think that a party so deeply opposed to women's reproductive rights would be a party in favor of helping pregnant women and babies.
Kimberly M. Mutcherson, professor of law, Rutgers University-Camden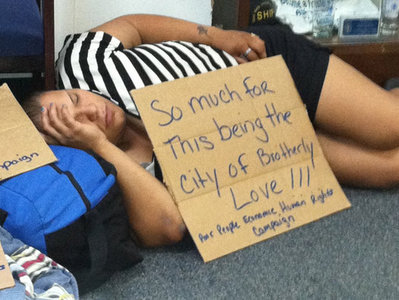 To avoid confusion, I want to make clear that this blog is not about abortion. Repeat: This is not a blog about abortion.
What I am interested in is a discussion about other issues that are very much a part of the modern day movement for reproductive justice and too often get short shrift in policy debates. Reproductive Justice is a movement founded by women-of-color activists who focus on the rights to have children, to not have children, and to parent children in safe and healthy environments. The roots of this framework are in the human right to make fundamental personal decisions related to having babies, forming families, and parenting. Importantly, the justice framework explicitly recognizes a societal and governmental obligation to support individual decision-making and create the conditions that allow individuals to carry out key life decisions, including choices about how, when, and with whom to become pregnant or raise a child.
On a national and global scale, laws and policies benefit and support some parents by, for example, giving tax breaks for child care and education costs, while they discourage procreation and parenting by others through devices like capping public benefits, failing to provide paid leave from employment, or even encouraging sterilization for some women. Beyond the legal system, societies tend to be less accepting of some people's choices of whether or how to bear and beget. For instance, an undocumented immigrant who gives birth to a child on American soil may be accused of giving birth to a so-called "anchor baby" – a pejorative term used to refer to children born in the United States to non-citizen mothers in order to create a pathway to citizenship for their parents. Young women who give birth while still in high school or college are subject to various penalties, including being asked to leave their schools or being forced to leave because of a lack of support. There are those who strongly believe that lesbian, gay, bisexual and transgender people should not have or raise children, and many state laws either fail to protect LGBT people from discrimination in access to the tools of assisted reproduction or fail to help create stability for families created by same-sex couples.
Janet Golden, PhD, Professor of history, Rutgers University-Camden
The March on Washington for Jobs and Freedom on Aug. 28, 1963, remembered primarily for the Rev. Martin Luther King Jr.'s "I Have a Dream" speech, was part of an era that forced the nation to become more fully aware of racial discrimination – including discrimination in health care, an achievement that in hindsight may be among the most significant of the movement for Civil Rights. Prize-winning historian and author John Dittmer recounts the work of health care activists and the struggle to make health care a human right in his 2009 book The Good Doctors: The Medical Committee for Human Rights and the Struggle for Social Justice in Health Care. I interviewed him about the Medical Committee for Human Rights, which was founded by Philadelphia physician and activist Walter Lear.
Janet Golden: How did the Medical Committee for Civil Rights (MCCR), the forerunner of the Medical Committee for Human Rights (MCHR), get started and come to be involved in the March on Washington?
John Dittmer: MCHR was the brainchild of physician Walter Lear (whose papers are now at the University of Pennsylvania library). Long before civil rights became fashionable, Lear was actively involved in racial matters, particularly racial inequality in health care. He formed the Medical Committee for Civil Rights specifically to attack the American Medical Association's policy of refusing to require its southern members to integrate, thereby denying African American physicians hospital privileges throughout the Deep South. A small group of doctors demonstrated on the Atlantic City boardwalk at the AMA national convention in 1963. It was probably the first public protest by doctors acting as a group.