Obesity
Michael Yudell
By Michael Yudell
Results of an important study out of Spain published last week in the prestigious New England Journal of Medicine suggests that a "Mediterranean Diet" supplemented by additional extra-virgin olive oil or nuts significantly lowered the risk of having a heart attack, stroke, or dying from heart disease.
But despite the media brouhaha—headlines like "Tasty Diet Curbs Heart Disease, Study Finds" and "Mediterranean Diet Study Rocks the Medical World"— the study's implications for you and me are still unclear.
JoAnne Fischer and Bette Begleiter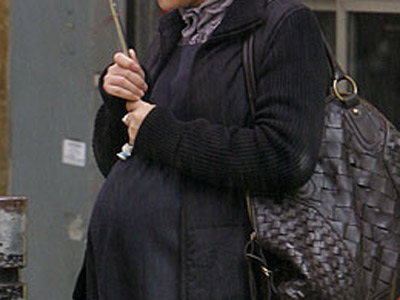 JoAnne Fischer is executive director, and Bette Begleiter deputy executive director, of the Maternity Care Coalition, a Philadelphia nonprofit that works to improve maternal and child health and wellbeing through the collaborative efforts of individuals, families, providers and communities.
By JoAnne Fischer and Bette Begleiter
Each year, Americans spend an average of more than $7,500 per person on healthcare and over $10,000 per birth. This is more than in any other country in the world. Does this expense lead to improved health outcomes? In terms of maternal mortality it is totally counterintuitive. The United States has some of the best economic development, nutrition, technology, and medical institutions in the world. We'd expect that mothers would no longer die in childbirth. We have made steady improvements over the past 80 years. Nonetheless, we are losing ground. And if we don't make important changes in our health and our health-care system, the trajectory is grim.
Tia McDonald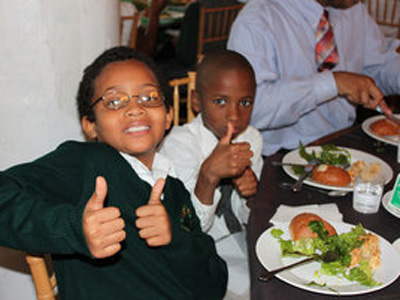 Tia McDonald is director of culinary operations for the Vetri Foundation for Children, a non-profit founded by chef Marc Vetri and restaurateur Jeff Benjamin that works to help kids experience the connection between healthy eating and healthy living. Chef Tia, a graduate of the Culinary Institute of America, has served as campus executive chef at the University of Pennsylvania, senior executive chef at the 2008 Olympics in Bejing, and as a development chef, formulating recipes with a nutritional focus. Follow her on Twitter @cheftiamcd

By Tia McDonald
The introduction of more nutritious foods to the federal lunch program this school year has brought news reports of kids going hungry rather than eating the added vegetables and whole grains, their spoofs and protests of the Healthy, Hunger-Free Kids Act of 2010 immortalized on YouTube. What appears to be missing in the biggest overhaul to the school lunch program is creativity, flavor, and the vision to entice kids to eat food that is not only tasty, but healthy and educational. So here's a revolutionary thought: bring more chefs to school for lunch. The lunchroom can be a classroom.
Nan Feyler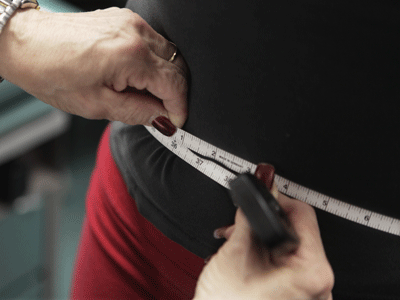 Today's post, by Nan Feyler, is one in a series of contributions by members of an expert panel intended to expand the breadth of The Public's Health. Feyler, chief of staff for the Philadelphia Department of Public Health, holds law and master of public health degrees, and is a former executive director of the AIDS Law Project of Pennsylvania.
By Nan Feyler
The recent report of drops in the rates of obesity and severe obesity in Philadelphia's public school children is good news. Not only has the overall obesity rate dropped nearly 5 percent, the greatest decline is in African American male and Hispanic female students who are among those at highest risk of obesity. While it is too soon to be certain what caused these declining numbers, for the past several years the School District of Philadelphia, the city health department's Get Healthy Philly campaign, and non-profits like The Food Trust have focused on a public health strategy to create a healthier food environment in schools.
Michael Yudell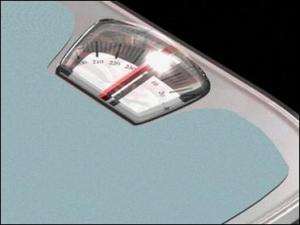 By Michael Yudell
My colleague in blogging (and at Drexel University), Rob Field, who normally writes about health policy and can put even the Affordable Care Act into understandable language, takes on a different topic today: Overweight physicians.
It's a provocative piece. Take a look.
---
Michael Yudell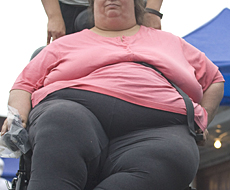 By Michael Yudell
The anti-gay marriage comments made a few weeks back by Dan Cathy, president and chief operating officer of Chick-fil-A, may be enough to turn your stomach and send you running to the nearest national chain eatery that doesn't mix homophobia with its fare. But let's not forget that much of what his restaurants sell can be dangerous in another way: the food at Chick-fil-A, along with other chains that serve high-calorie, over-salted, excessively sugared, and way-too-fatty foods, is a menace to the public's health. Obesity is literally killing America, and fast foods are pushing us toward the precipice.
The recent hubbub over Chick-fil-A was started by Cathy, who shared his belief that "we're inviting God's judgment on our nation when we shake our fist at Him and say we know better than you as to what constitutes a marriage. And I pray God's mercy on our generation that has such a prideful, arrogant attitude that thinks we would have the audacity to redefine what marriage is all about."
Jonathan Purtle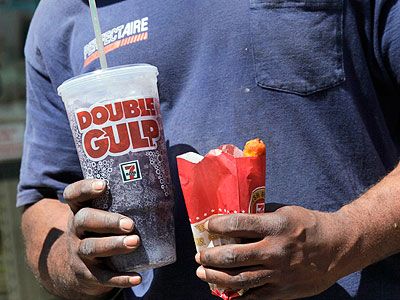 By Jonathan Purtle
Tuesday marked the first day of public hearings on New York Mayor Michael Bloomberg's proposal to restrict the size of sugary beverages (primarily soda) sold at most food service establishments to 16 ounces. The proposal—which is likely to reduce caloric intake, according to letter from researchers that was published Monday in the New England Journal of Medicine—is the most recent policy initiative intended to stem the tide of the nation's obesity epidemic.
There are lots of hurdles to be overcome before it goes on the books. Among them are the usual opponents of regulatory efforts to protect the public's health – an industry with pockets deep enough to spend millions of dollars lobbying elected officials at all levels and still have plenty left over to fund lawsuits, and members of the public who seem to view any sort of meddling as an unwarranted infringement upon their individual liberties even though all of us end up sharing the medical bills for their decisions. A century's worth of successful public health efforts aimed at preventing tobacco use (taxes, restrictions on availability, bans on advertising) provide some guidance for fighting these battles, but proponents of sugary beverage regulation are currently lacking an important weapon that proponents of tobacco regulation acquired in 1964—a report from the Surgeon General.
Jonathan Purtle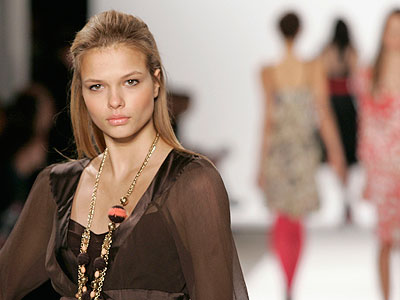 By Jonathan Purtle
Why is it that the fatter America gets, the more unrealistically thin our ideal of what people should look like becomes? It's not just a perplexing paradox. It poses a threat to the public's health: our nation's obesity crisis may eventually be coupled with anorexia and bulimia crises as well.
As noted in my post last week, America is in the midst of an obesity era. Thirty-seven percent of adults and 17 percent of kids are obese, and no one is particularly happy about it. All the while, Americans are bombarded with digitally manipulated (a.k.a. "photoshopped") images of models that are impossibly thin and blemish free.