Nutrition
Mariana Chilton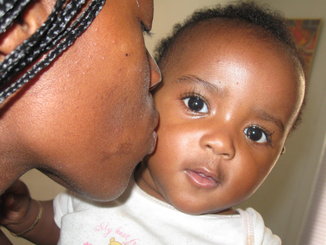 On Friday if Congress and the president do not act, what is known as the budget sequestration-- automatic cuts to a wide range of government programs– will kick in.
This spells public health disaster.
The first to feel the massive cuts to public health programs will be mothers and young children. The youngest are like canaries in a coal mine – the most sensitive to any change in the political winds, and thus the best human indicators of how well our policies are working. Cuts are scheduled to hit Head Start, childcare subsidies, special education, and mental health services, to name just a few.
Jonathan Purtle
By Jonathan Purtle
Last Friday, the United States Department of Agriculture (USDA) announced new standards to regulate the nutritional content of food sold in schools. The standards come in response to a bipartisan request from Congress for something to be done about childhood obesity in the U.S.— an issue of public health priority, and national security, which has been getting worse for the past 30 years. In 1980, about six percent of the nation's school-aged children were obese. In 2010, 18 percent were obese (an additional 15 percent were overweight, so fully one-third were carrying around too many pounds for their height).
Why might school food environments be a place to intervene? As noted in an issue brief recently published by the Robert Wood Johnson Foundation, food consumed at school accounts for between 35 and 50 percent of a kid's diet. About 40 percent of students buy, and eat, at least one snack at a school daily; 68 percent purchase and guzzle at least one sugary drink.
Tia McDonald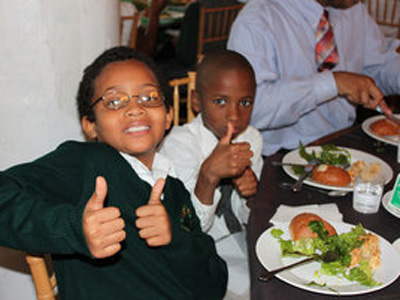 Tia McDonald is director of culinary operations for the Vetri Foundation for Children, a non-profit founded by chef Marc Vetri and restaurateur Jeff Benjamin that works to help kids experience the connection between healthy eating and healthy living. Chef Tia, a graduate of the Culinary Institute of America, has served as campus executive chef at the University of Pennsylvania, senior executive chef at the 2008 Olympics in Bejing, and as a development chef, formulating recipes with a nutritional focus. Follow her on Twitter @cheftiamcd

By Tia McDonald
The introduction of more nutritious foods to the federal lunch program this school year has brought news reports of kids going hungry rather than eating the added vegetables and whole grains, their spoofs and protests of the Healthy, Hunger-Free Kids Act of 2010 immortalized on YouTube. What appears to be missing in the biggest overhaul to the school lunch program is creativity, flavor, and the vision to entice kids to eat food that is not only tasty, but healthy and educational. So here's a revolutionary thought: bring more chefs to school for lunch. The lunchroom can be a classroom.
Michael Yudell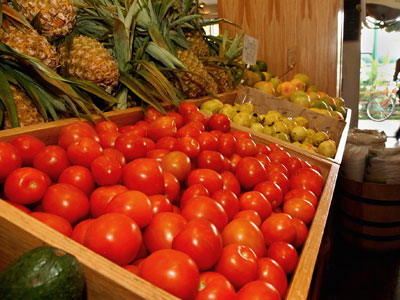 By Michael Yudell
A recent study by Stanford University scientists claiming that "the published literature lacks strong evidence that organic foods are significantly more nutritious than conventional foods" has left in its wake a bizarre flurry of bad reporting about the value of organics. Don't be fooled by such claims. Organic food may be no more nutritious than conventional food, but that offers little insight into the overall value of organics or its impact on the public's health.
The study weighs in on whether organically farmed products are safer or healthier than their conventionally farmed cousins.
Michael Yudell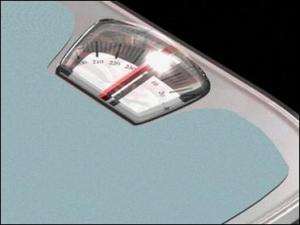 By Michael Yudell
My colleague in blogging (and at Drexel University), Rob Field, who normally writes about health policy and can put even the Affordable Care Act into understandable language, takes on a different topic today: Overweight physicians.
It's a provocative piece. Take a look.
---
Michael Yudell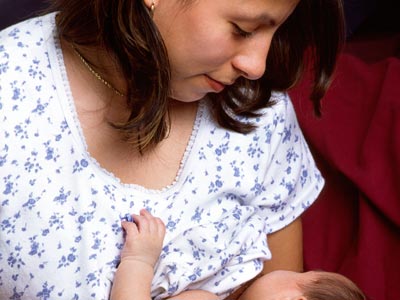 By Michael Yudell
The Centers for Disease Control and Prevention released their annual Breastfeeding Report Card last week and there's good news and bad. Thanks to a concerted effort by the CDC and health workers in states and localities across the country, breastfeeding rates continue to rise nationally.
Here in Pennsylvania, however, rates still lag behind the national average (we rank 40th nationwide); the Commonwealth also fares poorly on "how well maternity care practices at hospitals and birth centers support breastfeeding." Neighboring New Jersey, on the other hand, ranks above the national average on both counts.
Michael Yudell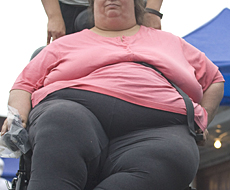 By Michael Yudell
The anti-gay marriage comments made a few weeks back by Dan Cathy, president and chief operating officer of Chick-fil-A, may be enough to turn your stomach and send you running to the nearest national chain eatery that doesn't mix homophobia with its fare. But let's not forget that much of what his restaurants sell can be dangerous in another way: the food at Chick-fil-A, along with other chains that serve high-calorie, over-salted, excessively sugared, and way-too-fatty foods, is a menace to the public's health. Obesity is literally killing America, and fast foods are pushing us toward the precipice.
The recent hubbub over Chick-fil-A was started by Cathy, who shared his belief that "we're inviting God's judgment on our nation when we shake our fist at Him and say we know better than you as to what constitutes a marriage. And I pray God's mercy on our generation that has such a prideful, arrogant attitude that thinks we would have the audacity to redefine what marriage is all about."
Michael Yudell
By Michael Yudell
Scientists have long known that malnutrition during childhood, especially before a baby's first birthday, can cause lifelong intellectual and behavioral problems. To make matters worse, a new study links those deficits to suppressed economic opportunities in adulthood, leading to a ripple effect on the surrounding community. The new data adds even more urgency to the need to address this persistent global challenge—one that demographics suggest has an outsized impact here in Philadelphia.
The latest research followed infants in Barbados who had been hospitalized for moderate to severe malnutrition, but were rehabilitated and had no further malnutrition episodes during childhood. As part of a longitudinal study that followed these kids into their 40s, scientists evaluated economic, mental health, cognitive, and general health outcomes. They also measured the findings against those for a group of "healthy comparison children" who had no history of malnutrition and were enrolled in the same schools. The island setting undoubtedly made the task of data collection and 40-plus years of follow-up easier.