Nan Feyler
Nan Feyler, JD, MPH, chief of staff for the Philadelphia Department of Public Health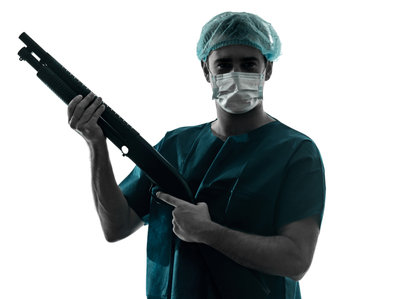 Gun control in the United States is among the most polarizing issues we face. Strong feelings prevail, with few areas of agreement on either side of the issues. But blocking a physician's opportunity to counsel a family against leaving a gun and ammunition where curious hands can cause terrible tragedies is in no one's interest. Unfortunately, that's exactly what at least one state is trying to do.
It's widely understood that physicians play an essential role in counseling patients to reduce their risk of death, illness or injury, whether from smoking, alcohol abuse, unhealthy eating or unsafe sex. Doctors routinely counsel families about car seats, bike helmets, and how to store medicines and cleaning supplies to keep children safe.
The National Rifle Association sponsors the Eagle Eddie Gun Safe Program to promote the protection and safety of children in schools and community groups across the country. According to the NRA website, "The purpose of the Eddie Eagle Program isn't to teach whether guns are good or bad, but rather to promote the protection and safety of children. Like swimming pools, electrical outlets, matchbooks and household poison, they're treated simply as a fact of everyday life. With firearms found in about half of all American households, it's a stance that makes sense."
Nan Feyler, JD, MPH, chief of staff for the Philadelphia Department of Public Health
People who work in public health often see the glass as half empty. Troubling health reports remind us where public health strategies have failed to take hold to prevent lost lives or injuries. Grim health statistics often underscore the number of people living with diseases that could have been prevented with early screening, prompt medical care or lifestyle changes, and injuries that could have been prevented with better safety precautions.

But public health has its share of accomplishments. Vaccination campaigns have eradicated smallpox; clean water and sanitation improvements have dramatically reduced infectious diseases like typhoid and cholera; and anti-smoking ad campaigns, smoke-free laws and tobacco taxes have reduced rates of cigarette smoking to their lowest level, saving thousands of lives each year.

And improvements in motor-vehicle safety through engineering of safer cars and highways and successful efforts to change driving and passenger behavior have contributed to large reductions in motor-vehicle-related deaths.
Nan Feyler
At its recent annual meeting, American Medical Association (AMA) delegates rejected the advice of their own Committee on Science and Public Health and voted to reclassify obesity as a disease rather than a condition or disease risk factor.
Proponents believe that this reclassification by the nation's largest physician organization will improve medical providers' attitudes toward obesity, increase funding for research and treatment and improve patient care. A substantial body of research has found overweight and obesity are associated with many serious health problems including: type 2 diabetes, coronary heart disease, and cancer. Rather than seen as a personal failure, obesity will be seen as a disease resulting in greater attention paid to its medical consequences by the medical profession
Others are concerned this will increase unnecessary and costly pharmacological and surgical treatments and will lead to overtreatment of people based on their Body Mass Index (BMI) rather than objective health indicators. While co-morbidities generally increase with increased BMI, there are many healthy overweight and obese individuals, who in some cases fare better than their lower weight counterparts. For example, in a study looking at cardiovascular risk based on BMI in 5,440 U.S. adults, 23.5 percent of normal-weight adults had cardiovascular abnormalities, while 51.3 percent of overweight adults and 31.7 percent of obese adults were metabolically healthy. Some critics are concerned that the disease label will further stigmatize a group of people who already face pervasive discrimination and will result in physicians overlooking other serious health conditions unrelated to a patient's weight.
Michael Yudell
In just a few weeks, the City of Brotherly Love will welcome the third annual Philadelphia Science Festival — a 10-day-long, citywide celebration of science that features lectures, debates, hands-on activities, special exhibits, and a host of other science-related programming coming to a museum, bar, or random space near you.
We here at The Public's Health will be participating in two events this year. On Friday, April 19 at 6 p.m. we will be hosting a discussion called Blogging and Beer: Public Health in Philadelphia. Our editor at the Inquirer, Don Sapatkin, will be joining us, as will some of our regular contributors. We expect to have a lively conversation at Rembrandt's Restaurant in Fairmount. If you want to participate and enjoy good food and drink, please come! There is no cover charge.
On Thursday, April 25 at 7 p.m. I will also be participating in a wacky evening that is appropriately titled Sounds Made Up: Tales from the History of Science. It brings historians and comedians together at The Chemical Heritage Foundation at the edge of Old City to dramatize, in the silliest way possible, absurdities from the histories of science, medicine and public health. Last year's rather risque event — the video above is from the year before — saw discussions of a medieval women birthing a cat, zombies, the history of the banana, and a discussion of Alfred Kinsey's toothbrush.
Nan Feyler
In the wake of the New York State Supreme Court striking down New York City's ban on sodas larger than 16 ounces, a surprising op-ed appeared in the New York Times. The essay encouraged New York City, despite the ruling, not to give up trying to limit the aggressive marketing tactics of big food companies and the soda industry. The surprise, however, was not the sentiment – after all, many public health leaders applaud Mayor Bloomberg's latest effort to address obesity by regulating sales of super-sized sodas.
The op-ed, it turns out, was written by a former food industry insider, Kraft Foods executive Michael Mudd. Mudd had left the industry when he could no longer accept, as he called it, "a business model that put profits over public health." Mudd argues that it is big food processors and soft drink companies who are the most culpable for the growth in obesity. "Over the years, relentless efforts were made to increase the number of eating occasions people indulged in and the amount of food they consumed at each. Even as awareness grew of the health consequences of obesity, the industry continued to emphasize cheap and often unhealthful ingredients that maximized taste, shelf life and profits," he wrote.
Selling food and beverages to kids is big business. According to a recent Federal Trade Commission report, the food and beverage industry, including fast food restaurants, spent 1.79 billion dollars in 2009 to sell products mostly low in nutrition and high in calories, sugars, salt and fats to America's children. Seventy-two percent of this was spent on fast food restaurants, carbonated beverages and breakfast cereals.
Nan Feyler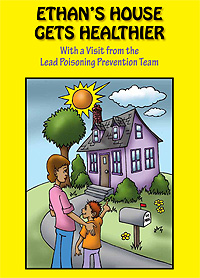 Nan Feyler is chief of staff for the Philadelphia Department of Public Health.
By Nan Feyler
Lead poisoning of children continues to be a serious health problem – and one that science has linked to lower and lower levels of exposure even as government has opted for greater and greater cuts in prevention programs.
Nan Feyler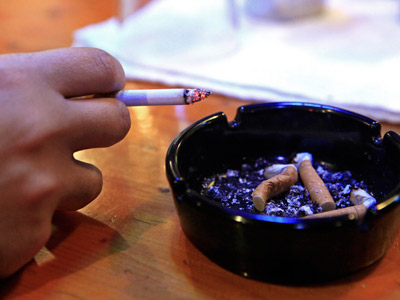 Nan Feyler is chief of staff for the Philadelphia Department of Public Health.
By Nan Feyler
Exposure to secondhand smoke is dangerous, especially to infants and children. Secondhand smoke can impact children's lung growth and pulmonary functions. It can cause sudden infant death syndrome (SIDS), respiratory illnesses, ear infections and more frequent and severe asthma attacks.
Alternatively, what kind of encouragement would help people voluntarily ban smoking on their own? Given the challenges of adopting a smoke-free home, is there value in supporting families who take a gradual, more incremental approach – starting small, say, by not smoking in front of children or establishing a single smoke-free room – as worthwhile steps on the path to going entirely smoke-free? Or does this confuse the message because only a total ban on secondhand smoke will protect children's health?
---
Nan Feyler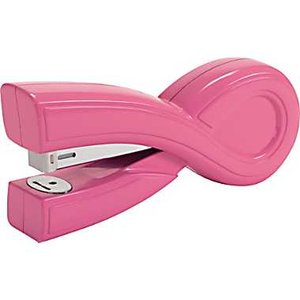 Nan Feyler, chief of staff for the Philadelphia Department of Public Health, is a member of an expert panel intended to expand the breadth of The Public's Health.

By Nan Feyler
Since 1985, October has been designated a month to promote breast cancer awareness, share information on the disease, and provide greater access to related services. For some, it is a time to reflect on family members and friends who have died from breast cancer; an opportunity to raise money for breast cancer research and treatment, or a chance to join in solidarity in the fight against breast cancer. For others it is a month of endless pink – pink water in public fountains, buildings awash in soft pink lighting, pink-adorned cheerleaders with pink pom poms and lots of merchandise emblazoned with a pink ribbon – that they see as evidence of the commercialization of a disease that science is still struggling to understand, and is far from preventing.