Michael Yudell
Michael Yudell, PhD, MPH, Associate Professor, Drexel University School of Public Health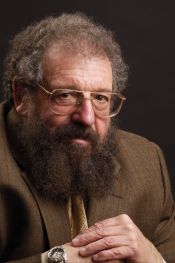 There are few issues in the public sector today that affect us all in the way that industrial animal agriculture does. We all eat, and almost all of the food we consume is produced by this system. Not only aren't most of us aware of the nature of the system that provides us with our food sources (for most Americans, it is as if food appears magically on our plates every day), but most of us certainly aren't aware of the impact that the system has on the public's health. From the pesticides that impact us and our environment, to the concentrated animal feeding operations (CAFO) that house many of the animals we eat, to the overuse of antibiotics throughout agriculture, our health and environment is ever at risk.
On Tuesday, renowned philosopher and ethicist Dr. Bernard Rollin from Colorado State University will be giving a lecture at the Academy of Natural Sciences on the history, ethics and public health impact of industrial animal agriculture. Dr. Rollin's free public lecture, which begins at 6 p.m., is entitled "This Ain't Agriculture: How Industrial Agriculture Hurts Animals and the Public's Health." The talk will examine the impact of industrial animal agriculture on animals, humans, and the environment, and proposes ways to improve this system and make it more sustainable. The event is co-sponsored by the Program for Public Health Ethics & History at the Drexel University School of Public Health (I am director of this program), the Center for Science, Technology and Society at Drexel, and the Academy of Natural Sciences.
Dr. Rollin is an expert in this area and has worked closely with both government and corporate interests with the goal of improving the current agricultural system. His 1982 book, Animal Rights and Human Morality, now in its third edition, is a classic in the field, and he has authored over 500 papers and 17 books, the most recent of which is the autobiographical Putting the Horse Before Descartes: My Life's Work on Behalf of Animals. Most recently, he served on the Pew National Commission on Industrial Farm Animal Production, which in 2008 released a series of landmark reports on the public health, environmental, social and animal welfare issues implicated in industrial animal agriculture.
Michael Yudell, PhD, MPH, Associate Professor, Drexel University School of Public Health
Last month's announcement by CVS/Pharmacy that it would "stop selling cigarettes and all tobacco products at its more than 7,600 stores nationwide by October 1, 2014" has focused attention on the role that retail outlets play in their sale. If other major retailers were to follow CVS/Pharmacy's lead, perhaps we could push already declining rates of tobacco use even lower (currently, fewer than 1 in 5 Americans smoke cigarettes).
In the wake of the CVS move, to put pressure on other tobacco-selling retailers, 26 prominent health groups have issued an open letter, calling on drug stores and other retailers to stop selling tobacco products. Recent studies have shown that reasons for the voluntary abandonment of tobacco sales are complex: retailers identified the obvious relationship between tobacco use and disease and death, regulatory pressures, an enhanced image, and already declining tobacco sales among the drivers of change. In their 2011 study published in BMC Public Health, Patricia McDaniel and Ruth Malone, highlight the importance of such changes, writing that "voluntary retailer abandonment of tobacco sales both reflects and extends social norm changes that have problematized tobacco…"
Let's hope that ongoing pressure on tobacco-selling retailers can continue to transform social norms around tobacco's sale and use.
Michael Yudell, PhD, MPH, Associate Professor, Drexel University School of Public Health
Beginning Saturday night, Feb. 22, and then monthly for the next three months (March 22, April 26, May 24), the Philadelphia FringeArts Festival show Study Hall will be returning to the Adrienne Theater in Center City for an hour of history and improv.

Study Hall, directed by Philadelphia Improv Theater's Mike Marbach, works like this: yours truly tells a wacky story from the history of science, medicine or public health, and then an amazingly talented group of improv comics uses that information to, well, improv hilarious (warning: sometimes raucous) comedy.

Shows start at 7:30 p.m.; you can purchase tickets here.

Study Hall features: David Donnella, Frank Farrell, A.J. Horan, Jessica Ross, Andrew Stanton, Becca Trabin, Aaron Unice, Caitlin Weigel, Corin Wells, Addie Weyrich, and Professor Michael Yudell. Directed by Mike Marbach.
Michael Yudell
Kudos to CVS/Pharmacy for joining the fight against smoking.
Earlier this week the retail giant announced that it would "stop selling cigarettes and all tobacco products at its more than 7,600 stores nationwide by October 1, 2014." The decision comes as CVS/Pharmacy moves towards expanding its miniclinics and providing more health care advice from its pharmacists and nurse practitioners. For CVS, selling tobacco and being a health care company cannot go hand in hand.
Though we should applaud the move, we should also not forget, as one appropriately cynical voice on a tobacco control list serve pointed out, that we are cheering such progress 50 years after the 1964 Surgeon General's report on the ill health effects of smoking.
Michael Yudell
Last Monday, Gov. Earl Ray Tomblin told West Virginia residents that it was up to them whether or not to drink water contaminated by the Jan. 9 spill of the chemical 4-methylcyclohexane methanol (MCHM) into the Elk River. The spill occurred just upstream from a water intake for Charleston's water supply, temporarily cutting off fresh water access to the area's 300,000 residents, sickening at least 400, and putting many others at unknown risk from drinking the water.
The day after the Democratic governor's speech, it was revealed that an additional chemical, PPH, had also leaked into Elk River waters. Both chemicals are used in the processing of coal.
"It's your decision," Gov. Tomblin told West Virginians, even as controversy arose over the safety of the water, especially for pregnant women and young children. "If you do not feel comfortable drinking or cooking with this water, then use bottled water."
Michael Yudell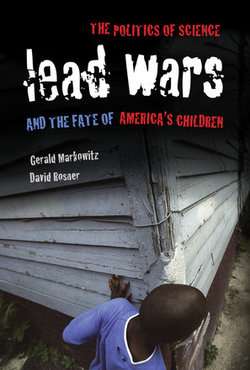 Update: A California judge on Tuesday, Jan. 7, issued a final verdict that added another $50 million to what the companies must pay.

On Monday, a California judge ordered three corporations —Sherwin-Williams, NL Industries, and ConAgra—to contribute $1.1 billion into a state-run fund to clean up lead paint hazards in 10 California cities and counties.
The ruling, in a case that was originally filed in 2000, calls attention to lead paint as an ongoing and urgent public health risk. As Santa Clara Superior Court Judge James P. Kleinberg wrote in his decision, "white lead carbonate and the paint in which it is a key ingredient are harmful particularly to children," "there is no safe level of lead in the blood," "lead paint causes significant physical harm to individuals which has lasting effects," and "there is a clear and present danger that needs to be addressed." All of these facts have been well-known to the scientific community for a long time. Here in Philadelphia we have been witnessing the effects of lead-ridden housing for decades; every year thousands of children in the city and suburban counties are poisoned by lead.
Michael Yudell
Good people of Pennsylvania, are you paying attention to the things your elected officials – and the people they appoint – have been saying about climate change?
On Tuesday the State Senate approved, by a 42-8 vote, the appointment of E. Christopher Abruzzo as the Commonwealth's next Secretary of the Department of Environmental Protection. He's been acting in that position since April.
The selection of Abruzzo, a former prosecutor and deputy chief of staff to Gov. Corbett, who nominated him, has raised concerns among environmental advocates in the wake of his statements minimizing the impact of climate change. In his confirmation hearing last week, Abruzzo stated that he has "not read any scientific studies that would lead me to conclude there are adverse impacts to human beings, animals, or plant life at this small level of climate change."
Michael Yudell
If you haven't heard the story of the BatKid by now, you must be hiding in the deepest recesses of Gotham. The BatKid, whose real identity was revealed as five-year-old Miles from Northern California (now in remission after a life and death battle against leukemia), made a Make-A-Wish Foundation wish to fight crime for a day as BatKid. Miles roused the spirit of San Francisco last week (helped along by an enormous social media campaign) as thousands of residents lined city streets and gathered at City Hall to show their support for the pint-sized caped crusader.
What made this event so inspiring was how the community came together in a shared desire to grant this young boy's wish. The Mayor of San Francisco Edwin Lee gave Miles a key to the city made of chocolate after his day of fighting crime; the city had staged events so that BatKid could save a "damsel in distress" and capture the Riddler and the Penguin. Even the San Francisco Chronicle got into the spirit, printing a special edition front page proclaiming "BatKid Saves the City."
Much like San Franciscans, Philadelphians are also filled with civic pride, and find ways to support each other through good times and bad. We are, after all, the City of Brotherly Love. Witness the annual Martin Luther King Day of Service events that draw tens of thousands of people from across the region to volunteer their time to help many in need in our communities.