Mental Illness
Janet Golden, PhD, Professor of history, Rutgers University-Camden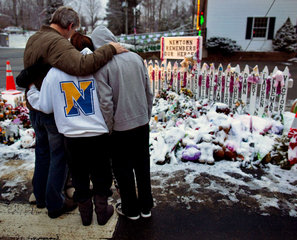 Janet Golden, a Rutgers University history professor, specializes in the histories of medicine, childhood and women.
Things to talk about when we talk about Newtown, mental health, and guns:
1. "The vast majority of violence in our society is not perpetuated by persons with serious mental illness."
Michael Yudell
In the wake of the awful tragedy in Newtown, Conn., some pundits are already trying to peer into the mind of the killer, making misbegotten claims about the cause and nature of his violent act.
On Wednesday, it was announced that Connecticut's chief medical examiner, H. Wayne Carver II, had asked geneticists at the University of Connecticut department of genetics to investigate whether a genetic condition might have been associated with the shooter's behavior.
And so on Thursday, The "Booster Shots" blog at the Los Angeles Times wondered, "Will Adam Lanza's genes help answer the incomprehensible?" The blog focused on Fragile X Syndrome, a hereditary disorder associated with mental retardation, as a possible risk factor for his behavior, as well as possible genes for depression or aggression.
Michael Yudell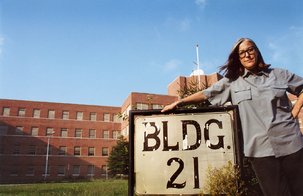 Kings Park: Stories from an American Mental Institution, a deeply moving and disturbing new documentary film from director Lucy Winer, will be screened this Monday night at International House, 3701 Chestnut St., in West Philadelphia. If you've got plans cancel them. Go see this incredible account of the history of Long Island's Kings Park State Hospital, once one of the nation's largest mental institutions housing up to 9,000 patients. It starts at 7 p.m. (free, no tickets required; doors open at 6:30 p.m.), and will be followed by a panel discussion, including the director and several mental health experts.
This is a heartrending film, centered upon the experiences of the director herself, who, after several failed suicide attempts as a troubled teen in the late 1960s, spent 2½ years in mental institutions, including six months at Kings Park. Today, Winer is a successful documentary filmmaker, and the film, she told me, is a more than 10-year labor of love, "started as a personal venture to try to sort out a chapter in my life I had locked away." But what started as a project about personal healing also became a film about getting the public "to know what kind of crisis we have in mental health care and how we got here."
The film's most powerful moments come as Winer and other former patients, nurses, attendants, doctors and family members recount their relationship to Kings Park and its impact on their lives. For the many thousands whose lives intersected with the facility, these memories offer a glimpse into the terror and desolation that was life in a state institution. In one of the most intense moments of the film, Winer recounts one of her first days at Kings Park, when she enters the day room in the violent women's ward, seeing drugged women, many sleeping or sprawled out on the floor. She begins to cry. But quickly another patient on the ward quietly comes up to her and tells her not to cry. "Do not cry," she said, "they'll hurt you." Vulnerability was not a good option at Kings Park, where patients could be abused in myriad ways for the slightest infraction.
Kings Park Trailer - August 2011 from Kings Park Documentary on Vimeo.
Jonathan Purtle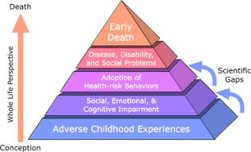 There has been a lot of talk about why those at Pennsylvania State University did not report suspicions of child sexual abuse to authorities, much of it focused on the unique culture of the college football monolith. But the reluctance to report child sexual abuse is not a phenomenon exclusive to State College, research from the Centers for Disease Control and Prevention suggests.
In 1995, Vermont residents were surveyed about their perceptions of child sexual abuse as a public-health problem. While 75 percent of respondents said they would confront someone who was about to drive drunk, a mere 9 percent said they would directly confront a sexual abuser. And only 65 percent of respondents said they would report the abuse to local authorities.
Why is it that people would take decisive action to prevent drunken driving but not the sexual abuse of a child?
Jonathan Purtle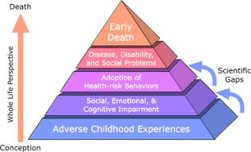 As I described in my previous two posts, the Adverse Childhood Experiences (ACE) Study discovered that traumatic events – divorce, neglect, domestic violence – are associated with many of the leading causes of death in the United States. While some were skeptical of the initial results, the ACE Study is now in its 13th year, and over 50 publications support the findings. The study is currently in its prospective phase, meaning that the original group of adult participants, whose childhood experiences were examined retrospectively, are now being followed into the future to see how their reports of childhood trauma and adversity are associated with ongoing changes in their health.
So why might traumatic experiences early in life put people at higher health risk? Scientists are not really sure. There are plenty of theories, and most believe that it has something to do with our bodies' natural stress response systems such as fight-or-flight. As explained by Dr. Sandra Bloom, psychiatrist, expert on trauma, and associate professor at the Drexel University School of Public Health, these systems evolved over millions of years to protect pre-historic humans from threats in the natural world (more on that in a future post). Some also think that it has a lot to do with emotions and feelings of self worth.
Like the original researchers, I was astounded when I first learned of the ACE Study findings. Why, then, have so few people, outside a relatively small circle of academics, heard about it?
Jonathan Purtle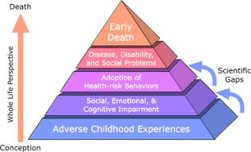 Why were some people – indeed, some of the most successful at slimming down – more likely than others to drop out of a weight-loss program?
The question gnawed at Vincent Felitti, a physician in San Diego, as he looked for a pattern more than 25 years ago. As I described in my last post, Dr. Felitti eventually discovered that a large number of these patients had troubled childhoods — raising questions about if, how, and why psychological trauma in childhood could be connected with poor health later in life.
Felitti, then chief of preventive medicine at Kaiser Permanente, enlisted the help of Dr. Robert Anda — an internal/preventive medicine physician and epidemiologist with the Centers for Disease Control and Prevention — to develop a study and explore these questions in greater depth. The Adverse Childhood Experiences (ACE) Study was born.