Medication
Phoebe Jones, a Master of Public Health student at Drexel University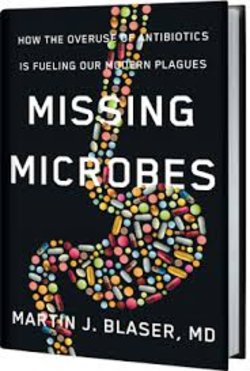 Just in case you were looking to add one more item to your list of Ways Humanity Threatens Itself, you'll want to dive right into Martin J. Blaser's Missing Microbes, out this month from Henry Holt and Co. As if it were not enough that overuse of antibiotics increases resistance to potentially deadly pathogens, Blaser gives us a new reason to worry: the destruction of helpful microbes that have been living inside humans for 100,000-plus years. By forming a part of the fragile ecosystem that allows our bodies to function smoothly, these microorganisms may be more critical than experts once thought.

Blaser argues that today's medical practices—particularly the overuse of antibiotics and Cesarean sections—are destroying the "microbiome,"the set of living microorganisms, including bacteria, within us that fosters human health.

Why should we care?
Lundy Braun, PhD, professor of pathology and laboratory medicine and Africana Studies, Brown University
Shortly after a 48-hour bout of immobilizing back pain and a visit to the emergency room where he received Percocet, my husband went to his primary care doctor to discuss managing the continuing pain and numbness. What he encountered took him aback. Perhaps concerned about "drug-seeking behavior," the primary care physician commented offhandedly that back pain eventually goes away; the physician failed to do a physical examination, asked no questions about his level of pain or work situation, and offered no suggestions for dealing with the numbness or a recurrence. When asked about pain medication, his physician gave him a bottle of naproxen (which he was already taking) with no instructions regarding appropriate dosage. After two weeks and no further treatment, the pain began to subside; nine months later the numbness and tingling had diminished.

My husband's experience could have simply been an unfortunate encounter with a busy physician. Or it could be symptomatic of a new attitude towards pain patients and prescription opioids by primary care and public health practitioners. With increasing deaths from overdoses since the early 2000s, public health concern over the abuse of prescription opioids for pain management has mounted. Last month's tragic death of actor Philip Seymour Hoffman from an overdose has heightened awareness of the social burden of addiction and raised anxieties about prescription opioids as "gateway" drugs to heroin.

In 1996, the Food and Drug Administration approved OxyContin, a potent pain reliever marketed by Purdue Pharmaceuticals in a long-acting time-release capsule that industry promotional materials claimed would minimize abuse. Within a few years, however, reports of abuse, addiction, and death from overdose of OxyContin surfaced, and the Drug Enforcement Administration kicked into gear, lobbying for more intensive regulation and surveillance of prescription opioids. Public health and medical experts joined the DEA and the FDA in promoting heightened state oversight of medical providers, pharmacies, and manufacturers. Primary care practices revised their policies towards chronic pain patients to include pain contracts – written agreements intended to discourage abuse by them or others – profiling of "drug-seeking behavior," frequent office visits, calls for "evidence-based" practice, and urine toxicology screening. The discussion soon moved from concerns over the addictive properties of OxyContin to calls to dramatically limit such widely prescribed opioids as Vicodin and Percocet.
Janet Golden, professor of history, Rutgers University-Camden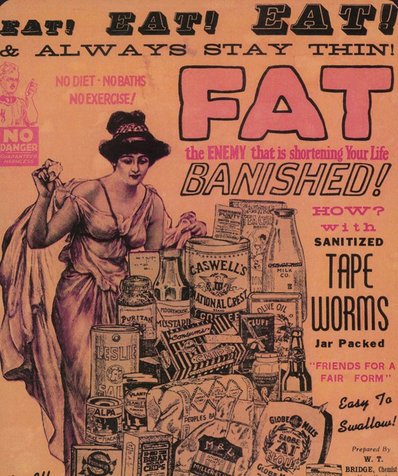 If you periodically clean your spam folder and wonder why you are getting so many penis enlargement emails, come-ons for miracle diet products, and offers for drugs from "Canadian pharmacies" you are asking the wrong question. The real question is, why is there so little advertising for bogus and dangerous products? The short answer is that both the Federal Trade Commission and the Food and Drug Administration regulate drug promotion and labeling.
Before all this big government regulation there were plenty of ineffective and even deadly products widely available, like Nyal's Compound Extract of Damiana, a "non-irritating sexual tonic" that was "useful as an aphrodisiac and for the restoration of virility." Damiana was 50 per cent alcohol and contained 15 grains of Coca which, it promised, "exalts intellectual faculties." Wow, a drug that promised to treat erectile dysfunction, packed the punch of bourbon, and aided the brain—that sounds like more fun than the modern day claims for memory enhancing supplements sold over-the-counter. Too bad it didn't work. In 1910 the US Department of Agriculture labeled Damiana as misbranded under the Food and Drug Act of 1906 for having false and misleading statements. The company pleaded no contest to the charge and paid a $5 fine.
Other health seekers turned to products that sound a lot less fun than Damiana and they continue to do so. This may be hard to believe but the 19th century practice of swallowing sanitized tapeworm cysts in order to lose weight persists. And the myths about how to get rid of the tapeworm once the ideal weight has been reached are just that, myths. (No you can't lure the tapeworm out of your body with milk and cookies).
Michael Yudell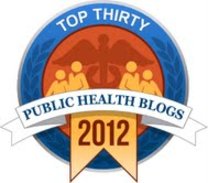 What interests you: Disease sleuthing? Global bioethics? Protecting the food supply? Protecting yourself when you travel?
A new ranking of the top 30 public health blogs places The Public's Health at No. 14. The complete list is below. Lots of interesting stuff.
And if you want to go beyond reading about public health, join us at 6 p.m. Friday for "Blogging and Beer: Public Health in Philadelphia." Also with us will be our editor at the Inquirer, public health writer Don Sapatkin, and some of our regular contributors. There is no cover charge for what we hope will be a lively discussion at Rembrandt's Restaurant in Fairmount, one of several health offerings at the Philadelphia Science Festival that we mentioned last week.

Best Public Health Blogs
Michael Yudell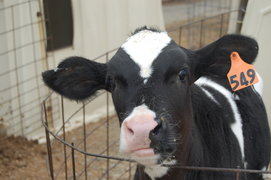 It has been 35 years since the U.S. Food and Drug Administration acknowledged that antibiotic overuse in farm animals posed a health risk to humans and announced its intention to withdraw approval for some types of uses of the antibiotics penicillin and tetracyclines. Back then, however, political pressure from the agriculture industry and drug companies, with a little help from our political leaders, made sure that those regulations went unenforced. A ruling by a federal judge in New York last week may change all that. The 55-page ruling requires the FDA to begin withdrawal proceedings for the two antibiotics, which are widely used in animal agriculture.
The case, brought by the environmental advocacy group the National Resources Defense Council, calls attention to the public health risks associated with the use of antibiotics in factory farming.
Antibiotic use in factory farming is, according to the Pew Commission on Industrial Farm Animal Production 2008 report, a growing public health threat and a known source of antibiotic resistance. Low- or sub-therapeutic doses of antibiotics have been given to farm animals since the 1940s to promote more rapid growth and to reduce the risk of disease outbreaks among livestock and other farm animals. According to the report, approximately "70% of all antibiotics used in the United States are used in farm animals" and farm animals consume up to 24 million pounds of antibiotics annually.