Matthew O'Brien
Matthew O'Brien
During his State of the Union address last month, President Obama challenged the assembled lawmakers to tackle comprehensive immigration reform. The issue has proven a divisive one in our national political discourse, and most of the discussion focuses on the political ramifications. Pundits have discussed how immigration reform might impact the Latino vote, as well as what types of immigrants would be eligible for citizenship, and what the role of border security is, to name a few hotly-contested questions in the current debate. Amid this political maelstrom, few have considered how comprehensive immigration reform might affect the nation's health. Understanding the health implications of immigration reform may contribute to the public discourse on the topic, and may also provide insights that are relevant to the equally divisive health reform debate. Remember that undocumented immigrants are explicitly excluded from Obamacare.
To examine this question carefully, I'll first discuss what we know about the demographics of undocumented immigrants in the United States. Then I will review the available evidence describing the health of this population and their health care use. First, however, I would like to acknowledge the challenges to studying this vulnerable population and the potential inaccuracies of the resulting data. It is widely known that Census reports include small numbers of undocumented immigrants. It is just as hard to assess the health status of this population as it is to count their numbers. Undocumented immigrants are also under-represented in most large health surveys, with a few exceptions presented below. As a result, our knowledge about the health of undocumented immigrants and their use of the health-care system is limited.
According to the best available evidence, there are 11.1 million undocumented immigrants residing in the U.S. — more than one-quarter of the nation's total immigrant population. It is estimated that there are 550,000 undocumented immigrants living in New Jersey, the fifth-largest of any state, and 160,000 in Pennsylvania, many of whom work in restaurants and have fueled the recent food renaissance in Philadelphia. At the national level, most undocumented immigrants are Latinos — 82 percent, to be exact. Because Latinos constitute the overwhelming majority of the nation's undocumented immigrants, let's focus on Latinos when reviewing the medical literature and discussing the impact of immigration reform on the nation's overall health.
Matt O'Brien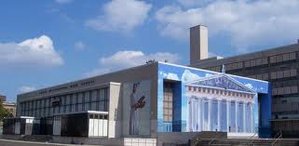 Matt O'Brien is an assistant professor of medicine and public health at Temple University and a founder of Puentes de Salud, a health center serving immigrant Latinos in South Philadelphia.

By Matt O'Brien
Almost six months ago, at a community meeting in South Philadelphia, I heard the following story, one that tragically illustrates a powerful connection between education and health:
By Matt O'Brien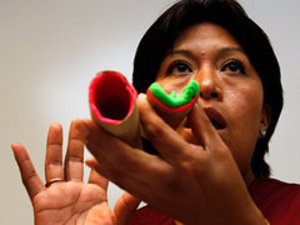 Today's post, by Matt O'Brien, is one in a series of contributions by members of an expert panel intended to expand the breadth of The Public's Health. O'Brien, a primary care physician, is an assistant professor of medicine and public health at Temple University and a founder of Puentes de Salud ("Bridges of Health"), a health center serving the South Philadelphia Latino immigrant community.

By Matt O'Brien
In the early 1990s, when airline companies were competing fiercely for high-paying, first-class customers, Southwest Airlines developed a radical model that alarmed competitors. Southwest's service model was based on a very simple strategy—targeting the many millions of travelers interested only in finding a cheap and reliable flight. In so doing, Southwest reached a huge segment of customers that the airline giants ignored. By delivering cheaper and more reliable flights to the majority of air travelers, Southwest introduced a "disruptive innovation" that revolutionized the industry.