Kristen Feemster
Kristen A. Feemster, M.D., M.P.H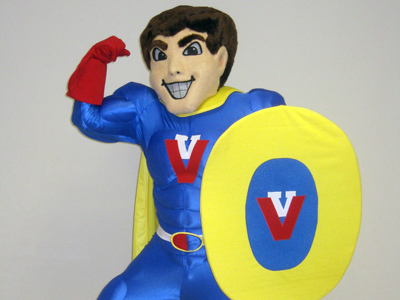 Almost 50% of children have not received all the recommended vaccines at some point before their second birthday, according to a study of 300,000 children that was recently published in JAMA Pediatrics. While some cases of skipped vaccines may be due to missed opportunities or difficulty accessing healthcare services, one in eight children in this study were undervaccinated due to parental choice to either delay or refuse vaccinations.
Here are some questions I hear about alternative vaccine schedules:
Why do parents veer from the recommended vaccination schedule?
Michael Yudell
In just a few weeks, the City of Brotherly Love will welcome the third annual Philadelphia Science Festival — a 10-day-long, citywide celebration of science that features lectures, debates, hands-on activities, special exhibits, and a host of other science-related programming coming to a museum, bar, or random space near you.
We here at The Public's Health will be participating in two events this year. On Friday, April 19 at 6 p.m. we will be hosting a discussion called Blogging and Beer: Public Health in Philadelphia. Our editor at the Inquirer, Don Sapatkin, will be joining us, as will some of our regular contributors. We expect to have a lively conversation at Rembrandt's Restaurant in Fairmount. If you want to participate and enjoy good food and drink, please come! There is no cover charge.
On Thursday, April 25 at 7 p.m. I will also be participating in a wacky evening that is appropriately titled Sounds Made Up: Tales from the History of Science. It brings historians and comedians together at The Chemical Heritage Foundation at the edge of Old City to dramatize, in the silliest way possible, absurdities from the histories of science, medicine and public health. Last year's rather risque event — the video above is from the year before — saw discussions of a medieval women birthing a cat, zombies, the history of the banana, and a discussion of Alfred Kinsey's toothbrush.
Kristen A. Feemster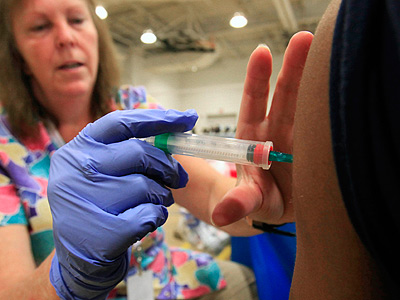 Kristen A. Feemster, M.D.,M.P.H., is an assistant professor of pediatrics at Children's Hospital of Philadelphia, where she sees patients and conducts research on infectious disease epidemiology and vaccine policy.
By Kristen A. Feemster
An old disease is back. Cases of pertussis, or whooping cough, have more than tripled in the past five years, with 2012 on track to be the most severe in over a half-century. More than 37,000 cases have been reported so far – 37 times the number in 1976, which was the lowest since the introduction of vaccines dramatically reduced prevalence of the disease.