Kids
Karen Pollack and Bette Begleiter, Maternity Care Coalition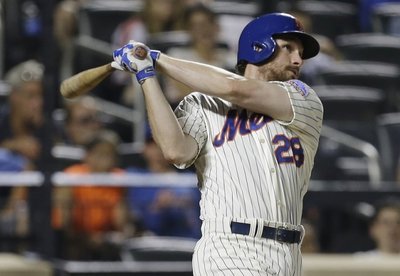 Last week the blogosphere was set on fire when former NFL quarterback and current WFAN commentator Boomer Esiason commented on the paternity leave of New York Mets' second baseman Daniel Murphy, who missed two games, including opening day, to be with his wife while she delivered their baby. "Quite frankly," Esiason said, "I would've said, 'C-section before the season starts. I need to be at opening day.'"
The response was quick and harsh, with much of the attention focused on the rights of any father, including a major league baseball player, to take time off to be with his family during the birth of a baby. Unfortunately, less attention has focused on the suggestion that it was okay for a woman to have a voluntary Cesarean delivery, scheduled for convenience. This is an important part of the conversation – research shows that early deliveries pose serious risks for both mother and baby.
An early elective delivery is a birth that takes place before the 39th week of pregnancy without a medical reason. Even for deliveries during the 37th and 38th weeks, healthcare providers are very careful to balance any risks of bringing the pregnancy to term against the risks of an early delivery. The last weeks can be very, very challenging. But they are critical for a baby's development Parents who would do anything for their child, including spending thousands of dollars on the right toys to stimulate her growing brain and demanding that family members never smoke around their baby, often have no idea that when they (or a sports commentator) push for an early scheduled C-section, the decision could seriously impact the development of the child's brain, lungs, and liver.
Janet Golden, PhD, Professor of history, Rutgers University-Camden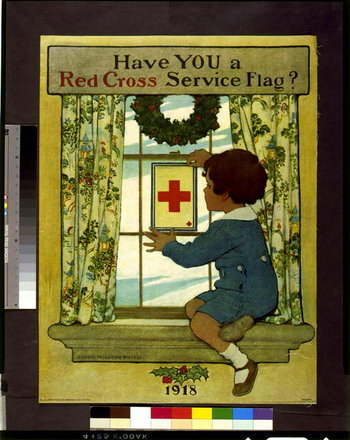 March is Red Cross month and Women's History month—a perfect time to celebrate Red Cross founder Clara Barton, who began this organization in 1881 and served as its leader until 1904. Barton provided humanitarian aid to soldiers in the Civil War. During a visit to Europe she learned about the activities of the International Committee of the Red Cross and worked to create the American National Red Cross, which was awarded a federal charter in 1900. Today the Red Cross is an international organization and is best known in the United States for its work in disaster relief, supporting military families, and collecting blood and blood products. (If you'd like to celebrate women's history and the Red Cross by making a donation you can find a local blood donor drive here.)
Few Americans are aware of the contribution of children to the work of the Red Cross. A Junior Red Cross began shortly after the United States' entry into World War I. On Sept. 15, 1917, President Woodrow Wilson issued a proclamation that announced this new effort to encourage school children to "work in the great cause of freedom to which we have all pledged ourselves." It went on to promise that joining the organization "will teach you how to save in order that suffering children elsewhere may have the chance to live. It will teach you how to prepare some of the supplies which wounded soldiers and homeless families lack."
A wartime theme presented in educational materials was the need to sacrifice at the dinner table. An educational conference in 1918 stated this aim as teaching "the boys and girls of this country to eat less candy and give up sweet drinks," so that the sugar could be shipped to Allies and used in food for soldiers. Anyone who has ever heard about cleaning their plate because children overseas were starving should know that this lesson went back to World War I and the Junior Red Cross, when American children were also taught to "think of the hundreds of thousands, in fact millions of people who have been scourged by the German Army, and who have from two to three years been suffering not only the pangs of hunger but actual starvation."
Nan Feyler, JD, MPH, chief of staff for the Philadelphia Department of Public Health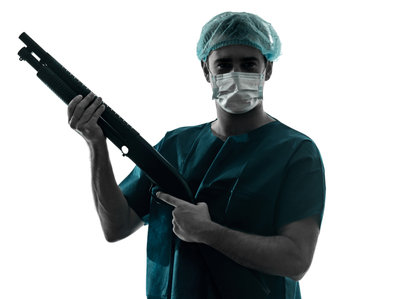 Gun control in the United States is among the most polarizing issues we face. Strong feelings prevail, with few areas of agreement on either side of the issues. But blocking a physician's opportunity to counsel a family against leaving a gun and ammunition where curious hands can cause terrible tragedies is in no one's interest. Unfortunately, that's exactly what at least one state is trying to do.
It's widely understood that physicians play an essential role in counseling patients to reduce their risk of death, illness or injury, whether from smoking, alcohol abuse, unhealthy eating or unsafe sex. Doctors routinely counsel families about car seats, bike helmets, and how to store medicines and cleaning supplies to keep children safe.
The National Rifle Association sponsors the Eagle Eddie Gun Safe Program to promote the protection and safety of children in schools and community groups across the country. According to the NRA website, "The purpose of the Eddie Eagle Program isn't to teach whether guns are good or bad, but rather to promote the protection and safety of children. Like swimming pools, electrical outlets, matchbooks and household poison, they're treated simply as a fact of everyday life. With firearms found in about half of all American households, it's a stance that makes sense."
Nan Feyler, JD, MPH, chief of staff for the Philadelphia Department of Public Health
People who work in public health often see the glass as half empty. Troubling health reports remind us where public health strategies have failed to take hold to prevent lost lives or injuries. Grim health statistics often underscore the number of people living with diseases that could have been prevented with early screening, prompt medical care or lifestyle changes, and injuries that could have been prevented with better safety precautions.

But public health has its share of accomplishments. Vaccination campaigns have eradicated smallpox; clean water and sanitation improvements have dramatically reduced infectious diseases like typhoid and cholera; and anti-smoking ad campaigns, smoke-free laws and tobacco taxes have reduced rates of cigarette smoking to their lowest level, saving thousands of lives each year.

And improvements in motor-vehicle safety through engineering of safer cars and highways and successful efforts to change driving and passenger behavior have contributed to large reductions in motor-vehicle-related deaths.
Michael Yudell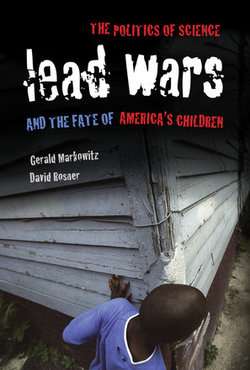 Update: A California judge on Tuesday, Jan. 7, issued a final verdict that added another $50 million to what the companies must pay.

On Monday, a California judge ordered three corporations —Sherwin-Williams, NL Industries, and ConAgra—to contribute $1.1 billion into a state-run fund to clean up lead paint hazards in 10 California cities and counties.
The ruling, in a case that was originally filed in 2000, calls attention to lead paint as an ongoing and urgent public health risk. As Santa Clara Superior Court Judge James P. Kleinberg wrote in his decision, "white lead carbonate and the paint in which it is a key ingredient are harmful particularly to children," "there is no safe level of lead in the blood," "lead paint causes significant physical harm to individuals which has lasting effects," and "there is a clear and present danger that needs to be addressed." All of these facts have been well-known to the scientific community for a long time. Here in Philadelphia we have been witnessing the effects of lead-ridden housing for decades; every year thousands of children in the city and suburban counties are poisoned by lead.
Gerald Markowitz and David Rosner, authors of "Lead Wars: The Politics of Science and the Fate of America's Children"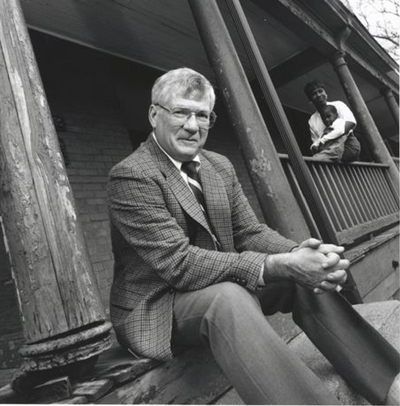 For much of the 20th century, America was plagued by a terrible lead poisoning epidemic that sent children into comas, convulsions, and even death. Lead paint covered the walls of homes throughout the nation, especially in the old, industrial cities, and poisoned hundreds of thousands of children. Philadelphia, it turns out, was the birthplace of a revolution in thinking about the impact of lead on children's development.
In the 1960s, as Civil Rights organizations, community groups and political activists turned the country's attention to poverty, lead poisoning became a symbol of the terrible price that children paid for absentee landlords who crowded families into poorly maintained and crumbling tenements.
But as health departments began assessing and addressing the worst conditions, they uncovered ever-more troubling facts. Huge numbers of children had blood lead levels above 40 micrograms per deciliter (µg/dL), then the amount that was considered dangerous in children, but did not show overt clinical symptoms.(Today, blood-lead levels above 5 µg/dL are considered the "reference level" above which the Centers for Disease Control and Prevention recommends action be taken.)
Janet Golden, PhD, Professor of history, Rutgers University-Camden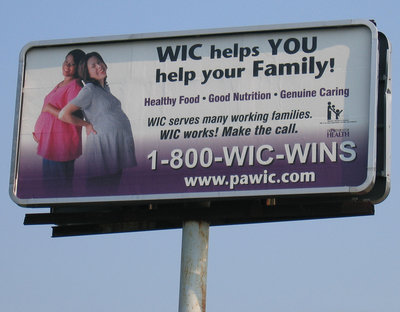 Update Oct. 4: In a news release on October 2, the Pennsylvania Department of Health outlined the steps being taken to maintain the WIC program during the current federal government shutdown. By using funds from the previous year and harboring administrative funds they hope to sustain operations for "a few weeks" and they are working with federal and state officials to "minimize service disruptions as much as possible."
This announcement follows the issuance of new guidelines by the Food and Nutrition Service of the US Department of Agriculture, allowing states to tap into additional funds but warning of funding shortfalls in fiscal year 2014.
---
You might think that a party so deeply opposed to women's reproductive rights would be a party in favor of helping pregnant women and babies.
Janet Golden, PhD, Professor of history, Rutgers University-Camden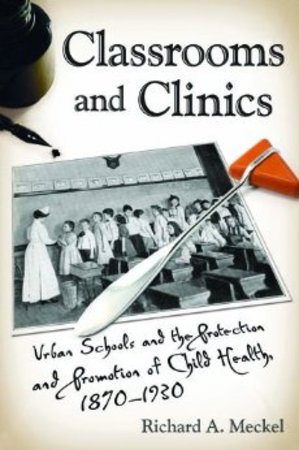 The funding crisis in the Philadelphia public schools threatens both the education and the health of city school children. With massive layoffs, including a substantial number of nurses, the public school system now has only one nurse for every 1,500 students. While many other urban public school systems move towards making schools sites for clinics that can deliver primary care to young people, Philadelphia is turning its back on this opportunity.
Urban school-based health care is the legacy of public health crusade that began about 140 years ago. Historian Richard Meckel of Brown University chronicles its early development in his forthcoming book Classrooms and Clinics: Urban Schools and the Protection and Promotion of Child Health, 1870-1930. (Full disclosure: I coedit the book series in which this volume appears). I interviewed him about how health-care providers became an integral part of urban public education and the benefits they provided to children and communities. School nurses were needed in the past and serve a vital role today.Janet Golden: How did health care become a part of urban education?