Jonathan Purtle
Jonathan Purtle
Last week, the International Society for Traumatic Stress Studies had its annual meeting in Philadelphia. I was there, and discussions abound about "Criterion A." Contrary to what its name might suggest, Criterion A is not a vitamin, nor is it a short-course bicycle race. Criterion A defines the types of experiences that are considered traumatic enough to cause post-traumatic stress disorder (PTSD) according to the Diagnostic and Statistical Manual of Mental Disorders (DSM). Criterion A has long been a point of contention, in part because it has significant bearing on who receives a PTSD diagnosis and is eligible for evidence-based treatments covered by insurance.
There are special rules when it comes to PTSD. As opposed to most other disorders in the DSM, for which diagnoses are based on symptoms alone, PTSD requires that a person be exposed to a "potentially traumatic event" and then develop specific symptoms. Criterion A defines what counts as: 1) a potentially traumatic event, and 2) a level of exposure sufficient to cause PTSD. Last May, Criterion A was changed with along with other modifications to the PTSD diagnosis in the new DSM 5.
What are considered potentially traumatic events in the DSM 5? A potentially traumatic event is one that involves "death, threatened death, actual or threatened serious injury, or actual or threatened sexual violence." As with the previous version of the DSM(4), a serious car accident is considered a potentially traumatic event, getting laid off, while highly stressful, is not. The definition of a potentially traumatic event in the DSM 5 is quite similar to that in the DSM 4, but differs in that sexual violence is explicitly named instead of being lumped together with other threats to "physical integrity." This change can be interpreted as a small milestone in breaking the silence about sexual violence and its consequences. Depending upon the circumstances of the event, 30%-80% of sexual assault survivors develop PTSD—a rape takes place about every six minutes in the United States.
Jonathan Purtle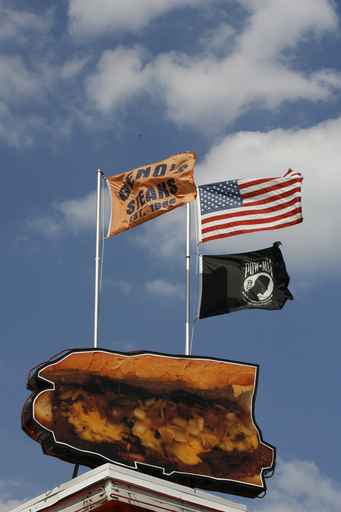 "Tempeh Whiz wit'!" "Vegan cheesesteak!'' Will these words soon be part of the cacophony of sizzling onion and clanking steel that echoes between Pat's and Geno's? Probably not, but recent activity in Philadelphia's City Council indicates that this may not be as far off as you might imagine.
Well, OK, it's pretty far off. But it has reached the highest levels of government. Earlier this month, the City Council of Philadelphia unanimously approved a resolution in support of "Meatless Mondays." The resolution, which is completely symbolic and includes no regulatory measures or spending, encourages residents and businesses across the City to curb carnivorous consumption on the first day of the work week. Simply put, the resolution is an attempt to raise awareness about healthy diet—a good thing from a public health perspective.
Councilman Bill Green (D-at large) was quoted in a press release from The Humane League stating: "I am happy to bring attention to this important issue. We can combat the epidemic of obesity, improve long-term health outcomes and potentially reduce the impact of livestock on global warming though this one, simple effort. And we can make our moms happy by eating our veggies and trying new things – a win-win-win!"
Jonathan Purtle
As we discussed in a post last summer, texting while driving is illegal and unsafe—and most people know it but still do it. We concluded that a moral appeal was needed to change the norms around texting and driving.
Acclaimed filmmaker Werner Herzog has answered our call. From One Second to the Next, Herzog's new, brief, documentary about the issue, has become an internet sensation with nearly 2 million downloads in less than two weeks.
The collection of haunting narratives about the lives destroyed by people who were texting while driving is enough to make you think twice before pulling out the keypad, and maybe even condemn others who do.
Jonathan Purtle
Two years ago, the American Journal of Preventive Medicine published results of a study that estimated how much money excessive alcohol consumption costs the United States each year. The tab came to $223.5 billion—a sobering statistic. While a national estimate can inform federal funding decisions about alcohol research and programing, however, the real legal authority to regulate alcohol consumption—and most health behaviors, for that matter—exists at the state level.
This week, another study in the same journal provided estimates of how much excessive alcohol consumption costs in each state—underscoring the economic imperative for individual states to take action. The tri-state area total: $15 billion.
Drawing from national standards, the study defined "excessive" alcohol consumption as having: 4 (woman) or 5 (man) drinks or more on at least one occasion in the previous 30 days or 1 (woman) or 2 (man) drink(s) per day, on average, or any drinks for someone who is under the age of 21 or pregnant. The researchers pulled from various data sources to estimate the numbers of adverse events (e.g., drunk driving accidents, fetal alcohol syndrome, alcohol-attributable deaths) caused by "excesses" in the amount of alcohol consumed in each state per year and multiplied them by estimates of the financial cost associated with each. The researchers then divided the totals by estimates, based on surveys of retail sales, of the number of alcoholic beverages consumed in each state. This yielded the "cost per drink"—an indication of how much the price of every drink would need to be increased to offset the economic consequences of excessive alcohol consumption.
Jonathan Purtle
We write about a lot of complex issues here at The Public's Health. Issues that seem intractable, such as implicit racial bias and poverty. Issues that are ethically challenging, such as organ donation. Issues that have serious implications for future generations, such as climate change and fracking. Such complexity is the domain of public health.
Some public health issues, however, are more straightforward. The relationship between cause and effect is clear, as are the preventive actions that can be taken. This Fourth of July weekend, we revisit one of these issues—swallowing the wire bristles of grill brushes.
On July 4th last year, we posted a story about the dangers of swallowing the bristles of wire brushes that are used to clean grills. The small, but exquisitely sharp, bristles come dislodged from the brushes, rest on the grill's surface, cling to food, and are ingested—potentially causing serious lacerations in the mouth, throat, and stomach.
Jonathan Purtle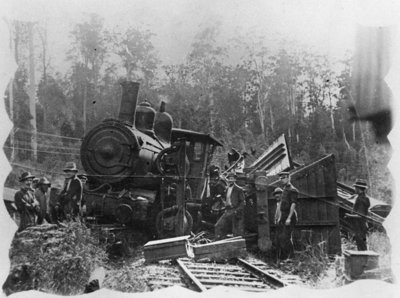 June is post-traumatic stress disorder (PTSD) awareness month. Sure, there are months for almost every medical condition imaginable. But this month's designation, which came about after Congress named June 27th national PTSD awareness day just last year, is a symbolic milestone in the mental health condition's history and struggle for legitimacy. The cluster of symptoms now known as PTSD—which can include having nightmares and flashbacks about a traumatic event, avoiding things that remind one of the event, feeling emotionally numb, easily startled, or "on edge," and others—has gone by many different names over the past 150 years.
In the mid-19th century, surgeon John Eric Erichsen coined the term railway spine to describe the symptoms he observed among people who survived or witnessed train accidents. American Civil War surgeon Jacob Mendez Da Costa described similar symptoms among soldiers he treated on the battlefield—a condition he called soldier's heart. Psychoanalysts Pierre Janet and Sigmund Freud documented the hysteria caused by childhood sexual abuse among their female patients. British military psychiatrist Charles Samuel Myers referred to the shell shock experienced by World War I soldiers after they returned from combat.
Time and time again, symptoms of PTSD were observed among people exposed to traumatic events, but were not recognized as "real" given social and political circumstances of the times. Things changed, however, when the forces of the women's liberation and anti-Vietnam War movements converged and PTSD was added to the Third Edition of the American Psychiatric Association's Diagnostic and Statistical Manual of Mental Disorders (DSM-III) in 1980. The addition legitimized PTSD as a medical condition and provided a shared language and framework to study and ameliorate the effects of overwhelming human experiences.
Jonathan Purtle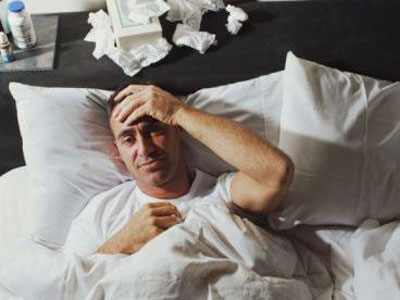 In a Psych. 101 class many years ago, I remember learning that some mental disorders were more common among people born in winter and spring. The reason was unclear. I pretty much forgot about this interesting factoid until reading about a recent study that found evidence of a link between some mental illness and the seasons: the flu.
The new study, published online this month in the journal JAMA Psychiatry, found that in utero exposure to maternal influenza was associated with a four-fold increase in the likelihood of developing bipolar disorder. The disorder, once known as manic depression, causes dramatic shifts in mood and energy, and can inhibit the ability to carry out day-to-day tasks. It affects an estimated 2.6 percent of American adults each year.
The research analyzed data from the Child Health and Development Studies, a large cohort of 19,044 people born in Alameda County, Calif., between 1956 and 1966. All of the study participants' mothers were members of the Kaiser Permanente insurance plan when they gave birth—providing the researchers with fairly comprehensive data on maternal health and information on whether or not they had the flu while pregnant.
Jonathan Purtle
According to an online test developed by Harvard psychologists, I have a moderate preference toward white people.
I—a liberal white male who deeply cares about racial equity—was quicker to assign positive words (e.g., joy, love, peace) to faces of white people and negative words (e.g., awful, failure, hurt) to faces of African Americans. I feel shock, shame, and disgust. The fact that 27 percent of the 732,881 people who took the test had the same result, while another 27 percent had a "strong preference" toward white people, provides some consolation but not much.
Welcome to the world of implicit bias research—an emerging field that is illuminating how real and pervasive discrimination is. The gist of implicit bias is this: we have opinions that lie beneath our consciousness, beyond our control, and that influence our decision-making process. We (inaccurately) ascribe traits to an individual on the basis of the social group we associate them with. Our decisions are often biased because they are based on these implicit associations, not evidence.