Infectious disease
Michael Yudell
"Against the assault of laughter," Mark Twain once wrote, "nothing can stand." Not even a bad divorce is safe from that assault, as you'll quickly learn if you go see the new film A.C.O.D. (Adult Children of Divorce), opening this weekend in Philadelphia.
As your resident public health expert I could tell you that you should head to the Ritz at the Bourse because laughter is the best medicine. After all, laughter has been shown to relieve stress and pain, improve your mood, and even induce changes in your immune system. I could also tell you that if you are looking for new ways to burn calories, look no further than a good, sustained, hearty laugh—one study suggests 10-15 minutes of laughter a day might be all you need.
I could go on with the public health explanations of why you should see this insightful, funny, and bittersweet film about how adult children cope (or don't) with their parents' divorce. But let's turn instead to A.C.O.D.'s director, Stu Zicherman (full disclosure, Stu is an old friend), who offers up advice about suffering from and laughing at being an A.C.O.D.
By Michael Yudell and Janet Golden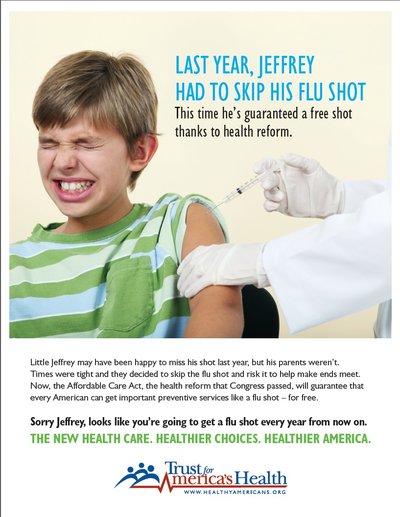 This is the second in a series of posts about the government shutdown's impact on the nation's health.

Whatever your politics, you should be afraid. Very afraid. Not only are radical Republicans—a term that once referred to the GOPs principled opponents to slavery and now simply means reckless—holding our government hostage in the hopes of delaying President Obama's flagship health insurance program, but in the process they are harming us all. They are not only harming the government workers and their families who have been furloughed in the wake of this foolishness, but their actions have led to the suspension of essential programs that protect the public's health.
Last week we wrote of the impending post-shutdown calamity as funding runs out for the Supplemental Nutrition Assistance Program for Women, Infants, and Children (known as WIC), putting almost 9 million WIC beneficiaries at risk. The low-income women and their babies who rely on WIC to receive infant formula are likely to be the most severely harmed should the shutdown not end quickly (how does that make you feel Speaker Boehner?!?).
Phoebe Jones, a Master of Public Health student at Drexel University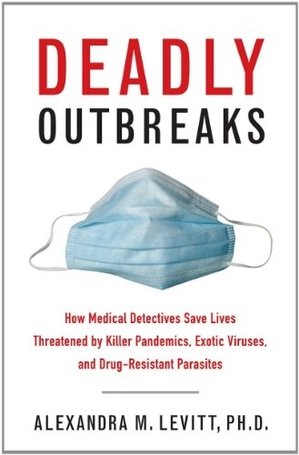 This is the first in a series of occasional reviews of books about public health.

For those who are fascinated by House, Contagion, or simply real-life medical mysteries like SARS and swine flu, the new book Deadly Outbreaks: How Medical Detectives Save Lives Threatened by Killer Pandemics, Exotic Viruses, and Drug-Resistant Parasites might just hit the spot. Written by Alexandra Levitt, a scientist at the Centers for Disease Control and Prevention, it describes the suspenseful, intriguing, and often dangerous work of "medical detectives" — the epidemiologists who solve conundrums that threaten the public's health. Levitt's clear and simple writing makes the book accessible and interesting for non-scientists as well as those well-versed in the field.
In each of the seven chapters, Levitt chronicles a real epidemic that both mystified and challenged public health professionals. She profiles the medical detectives who were instrumental in leading the search for a solution, or at the very least, an explanation for the issue at hand.
Stacey Trooskin, Assistant Professor, Drexel University College of Medicine
The World Hepatitis Day flash mob was a success!
Last week, seeking to spread the word about hepatitis C - most people don't know that they are infected, and more Americans die every year from this virus than from HIV - my colleagues and I proposed a dancing flash mob in Philadelphia's LOVE Park.
We had perfect weather on Friday and roughly 50 people came out to dance for a sizable impromptu audience. (If you don't see the video above, click here.) At the conclusion of the dancing many of us spent time mingling in the crowd, handing out educational materials and discussing the importance of hepatitis C as well as the purpose of our flash mob (just in case anyone mistook O'liver, our mascot, for the character from the Kool-Aid commercials).
Stacey Trooskin, Assistant Professor, Drexel University College of Medicine
What do you know about hepatitis C?
Did you know that it is the most common bloodborne infection in the United States? That it is five times more common than HIV, yet has a fraction of the government funding for prevention, care and research? That it is often called a silent killer, because infected people can live without symptoms of the virus for as long as two decades before showing signs of liver disease like cirrhosis or liver cancer? Did you also know that 50% to 75% of people living with hepatitis C don't even know they are infected? Or that, because hepatitis C often goes undiagnosed until significant liver damage has been done, it now kills more people a year in the United States than HIV?
As a clinician whose work focuses on hepatitis C, I see its impact every day. But how do I get the average Philadelphian to pay attention? With World Hepatitis Day on July 28th quickly approaching, I felt I needed a new strategy. So, I did what everyone else with a computer does when they don't know the answer – I Googled it. And among the things I found is a different, but increasingly effective way to draw the public's attention to this difficult issue: a dancing flash mob (for other Australian videos of a dancing liver, click here; he's cute!).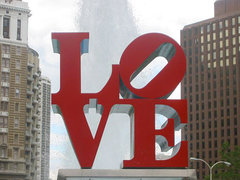 Janet Golden, PhD
It has been my privilege to serve as one of the historical consultants to Pox and the City, a digital role-playing game for the history of medicine.The game lets players learn about the conquest of smallpox (once known as the "speckled monster"). It was developed with funding from the National Endowment for the Humanities.
Pox and the City just completed beta-testing and got some great reviews from high school students. I interviewed the creator of this project, medical historian Lisa Rosner, who is a professor of historical studies at Richard Stockton College.
What made you want to teach history of medicine through a digital role playing game?
Michael Yudell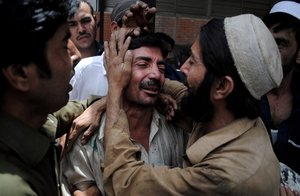 A United Nations worker was gunned down by extremists near Peshawar, Pakistan, while delivering vaccines Tuesday in the village of Kaggawala. The World Health Organization, which runs the Global Polio Eradication Initiative for the U.N., then announced that it was temporarily suspending the program in Pakistan.
The attack was not the first against the U.N's anti-polio program. In December of 2012, nine polio eradication workers were killed there, threatening progress against the crippling and deadly disease. Violence has also flared against vaccine workers in Nigeria which, along with Pakistan and Afghanistan, is one of the only three countries on earth where the disease is still endemic.
This upsurge in violence against U.N. polio vaccine workers was triggered, in part, by the CIA's fake hepatitis B vaccination campaign run as part of the hunt for Osama bin Laden in 2011 (vaccine workers were sent to Bin Laden's compound to try to collect DNA samples). Some Pakistanis have come to believe that vaccination is an American plot to sterilize them or to spy on them.
Jonathan Purtle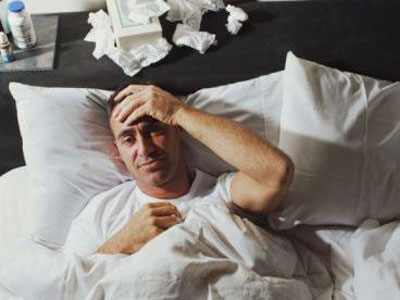 In a Psych. 101 class many years ago, I remember learning that some mental disorders were more common among people born in winter and spring. The reason was unclear. I pretty much forgot about this interesting factoid until reading about a recent study that found evidence of a link between some mental illness and the seasons: the flu.
The new study, published online this month in the journal JAMA Psychiatry, found that in utero exposure to maternal influenza was associated with a four-fold increase in the likelihood of developing bipolar disorder. The disorder, once known as manic depression, causes dramatic shifts in mood and energy, and can inhibit the ability to carry out day-to-day tasks. It affects an estimated 2.6 percent of American adults each year.
The research analyzed data from the Child Health and Development Studies, a large cohort of 19,044 people born in Alameda County, Calif., between 1956 and 1966. All of the study participants' mothers were members of the Kaiser Permanente insurance plan when they gave birth—providing the researchers with fairly comprehensive data on maternal health and information on whether or not they had the flu while pregnant.