History
Michael Yudell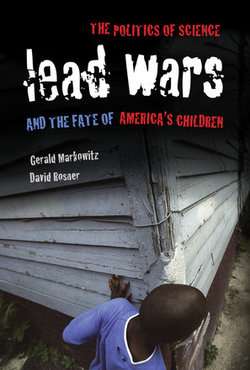 Update: A California judge on Tuesday, Jan. 7, issued a final verdict that added another $50 million to what the companies must pay.

On Monday, a California judge ordered three corporations —Sherwin-Williams, NL Industries, and ConAgra—to contribute $1.1 billion into a state-run fund to clean up lead paint hazards in 10 California cities and counties.
The ruling, in a case that was originally filed in 2000, calls attention to lead paint as an ongoing and urgent public health risk. As Santa Clara Superior Court Judge James P. Kleinberg wrote in his decision, "white lead carbonate and the paint in which it is a key ingredient are harmful particularly to children," "there is no safe level of lead in the blood," "lead paint causes significant physical harm to individuals which has lasting effects," and "there is a clear and present danger that needs to be addressed." All of these facts have been well-known to the scientific community for a long time. Here in Philadelphia we have been witnessing the effects of lead-ridden housing for decades; every year thousands of children in the city and suburban counties are poisoned by lead.
By Janet Golden, professor of history, Rutgers University-Camden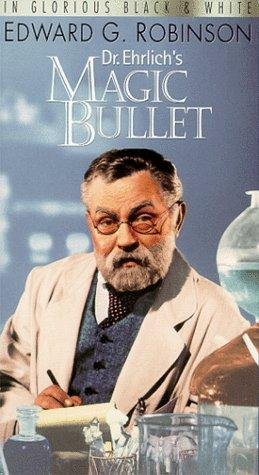 If you are looking for two great public health movies to snuggle up with your family on the couch or to buy for your woefully public-health-history-ignorant friends this holiday season I have two recommendations: Dr. Ehrlich's Magic Bullet, a Hollywood biopic made in 1940 starring Edward G. Robinson, and How To Survive A Plague, a 2012 documentary.
These Oscar-nominated films (the first for best screenplay, the second for feature documentary) deal with the battle against what were once called venereal diseases and are today referred to as sexually transmitted infections (STIs) or diseases (STDs). They deliver a similar message: ignorance can be the greatest enemy of public health. That's a message we can all embrace this holiday season, right?!?
In Dr. Ehrlich's Magic Bullet, the valiant German Jewish scientist Paul Ehrlich confronts repeated failures and professional skepticism to develop the first cure for syphilis in 1909 -- arsphenamine (Salvarsan). While the movie doesn't do full justice to the real Dr. Ehrlich's many brilliant scientific contributions, for which he won a Nobel prize in 1908, the film's release was in itself a triumph over ignorance. In bringing the subject of syphilis to the screen, Warner Brothers took a bold step. Venereal disease was a subject thought unfit for polite discussion, much less for mass media. The producers managed to get around the Motion Picture Production Code (Hays Code), which stated that "Sex hygiene and venereal disease are not subjects for motion pictures" by rarely using the term syphilis and focusing the film on scientific discovery and on Ehrlich as scientist. Despite their boldness in mentioning a venereal disease, the film's producers shied away from mentioning Ehrlich's religious background, even as the United States was engaged in fighting a Nazi regime that purged all mentions of Ehrlich's work because he was Jewish.
Gerald Markowitz and David Rosner, authors of "Lead Wars: The Politics of Science and the Fate of America's Children"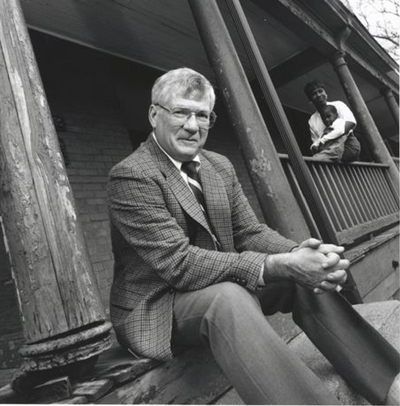 For much of the 20th century, America was plagued by a terrible lead poisoning epidemic that sent children into comas, convulsions, and even death. Lead paint covered the walls of homes throughout the nation, especially in the old, industrial cities, and poisoned hundreds of thousands of children. Philadelphia, it turns out, was the birthplace of a revolution in thinking about the impact of lead on children's development.
In the 1960s, as Civil Rights organizations, community groups and political activists turned the country's attention to poverty, lead poisoning became a symbol of the terrible price that children paid for absentee landlords who crowded families into poorly maintained and crumbling tenements.
But as health departments began assessing and addressing the worst conditions, they uncovered ever-more troubling facts. Huge numbers of children had blood lead levels above 40 micrograms per deciliter (µg/dL), then the amount that was considered dangerous in children, but did not show overt clinical symptoms.(Today, blood-lead levels above 5 µg/dL are considered the "reference level" above which the Centers for Disease Control and Prevention recommends action be taken.)
Phoebe Jones, a Master of Public Health student at Drexel University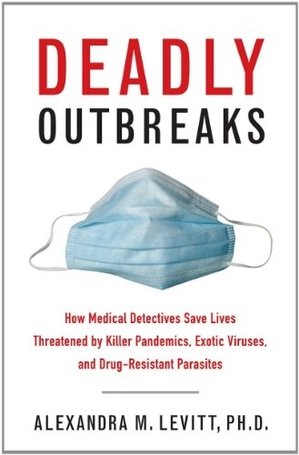 This is the first in a series of occasional reviews of books about public health.

For those who are fascinated by House, Contagion, or simply real-life medical mysteries like SARS and swine flu, the new book Deadly Outbreaks: How Medical Detectives Save Lives Threatened by Killer Pandemics, Exotic Viruses, and Drug-Resistant Parasites might just hit the spot. Written by Alexandra Levitt, a scientist at the Centers for Disease Control and Prevention, it describes the suspenseful, intriguing, and often dangerous work of "medical detectives" — the epidemiologists who solve conundrums that threaten the public's health. Levitt's clear and simple writing makes the book accessible and interesting for non-scientists as well as those well-versed in the field.
In each of the seven chapters, Levitt chronicles a real epidemic that both mystified and challenged public health professionals. She profiles the medical detectives who were instrumental in leading the search for a solution, or at the very least, an explanation for the issue at hand.
Janet Golden and Michael Yudell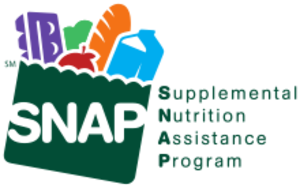 In his 1938 book, My America, Louis Adamic wrote about answering the doorbell one morning during the Great Depression to be confronted by hungry children on their way to school. A girl spoke to him:" Excuse me, Mister…but we have no eats in our house and my mother said I should take my brother before we go to school and ring a doorbell in some house…and ask you to give us something to eat."
The following year, after having distributed some surplus commodities, through the Federal Surplus Relief Corporation, the United States Department of Agriculture (USDA) created an experimental food stamp program that lasted until 1943. Food insecurity was a problem then and it is today. A recent report found that 22 percent of Philadelphians were food insecure, lacking enough food for an active, healthy life. Yet the nation is in the midst of a congressional debate about the Supplemental Nutrition Assistance Program (SNAP), the descendent of the 1964 Food Stamp Act. A Robert Wood Johnson Foundation study of the impact of the cuts that some in Congress proposed found they would lead to greater poverty and food insecurity, with as many as 1.2 million children losing eligibility for free or reduced price school meals.
Opponents of the SNAP program claim it suffers from problems of fraud. That is not true; the rate is low and falling. Others claim that too many are eligible for SNAP. That is the result of our current recession, which began in 2007. Some wonder what people buy with SNAP. The answer is food—but no food that will be eaten in the store and no hot food. You cannot buy alcohol or tobacco products with SNAP.
Janet Golden, PhD, Professor of history, Rutgers University-Camden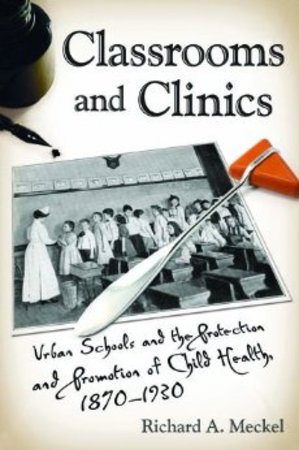 The funding crisis in the Philadelphia public schools threatens both the education and the health of city school children. With massive layoffs, including a substantial number of nurses, the public school system now has only one nurse for every 1,500 students. While many other urban public school systems move towards making schools sites for clinics that can deliver primary care to young people, Philadelphia is turning its back on this opportunity.
Urban school-based health care is the legacy of public health crusade that began about 140 years ago. Historian Richard Meckel of Brown University chronicles its early development in his forthcoming book Classrooms and Clinics: Urban Schools and the Protection and Promotion of Child Health, 1870-1930. (Full disclosure: I coedit the book series in which this volume appears). I interviewed him about how health-care providers became an integral part of urban public education and the benefits they provided to children and communities. School nurses were needed in the past and serve a vital role today.Janet Golden: How did health care become a part of urban education?
Janet Golden, PhD, Professor of history, Rutgers University-Camden
The March on Washington for Jobs and Freedom on Aug. 28, 1963, remembered primarily for the Rev. Martin Luther King Jr.'s "I Have a Dream" speech, was part of an era that forced the nation to become more fully aware of racial discrimination – including discrimination in health care, an achievement that in hindsight may be among the most significant of the movement for Civil Rights. Prize-winning historian and author John Dittmer recounts the work of health care activists and the struggle to make health care a human right in his 2009 book The Good Doctors: The Medical Committee for Human Rights and the Struggle for Social Justice in Health Care. I interviewed him about the Medical Committee for Human Rights, which was founded by Philadelphia physician and activist Walter Lear.
Janet Golden: How did the Medical Committee for Civil Rights (MCCR), the forerunner of the Medical Committee for Human Rights (MCHR), get started and come to be involved in the March on Washington?
John Dittmer: MCHR was the brainchild of physician Walter Lear (whose papers are now at the University of Pennsylvania library). Long before civil rights became fashionable, Lear was actively involved in racial matters, particularly racial inequality in health care. He formed the Medical Committee for Civil Rights specifically to attack the American Medical Association's policy of refusing to require its southern members to integrate, thereby denying African American physicians hospital privileges throughout the Deep South. A small group of doctors demonstrated on the Atlantic City boardwalk at the AMA national convention in 1963. It was probably the first public protest by doctors acting as a group.
Andrea Segal and Dominic Sisti, Penn Department of Medical Ethics & Health Policy
Have you seen Netflix's new critically acclaimed series Orange is the New Black?
If you haven't, you should.
The series, based on the real life experiences of Piper Kerman, who served over a year in federal prison for her involvement in a drug trafficking scheme, offers a gripping look at life for women behind bars.