Health Insurance
Teagan Keating, MPH student, Drexel University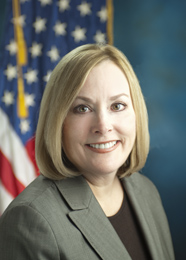 Last week, I sat down with Nancy O'Connor, administrator of Centers for Medicare and Medicaid Services' Region 3 (Pennsylvania, Delaware, Maryland, Virginia, West Virginia, and Washington, DC) to talk about how to find affordable health insurance before the Marketplace closes on March 31 for purchasing coverage for 2014. The Marketplace is the Affordable Care Act-mandated website that allows you to comparison shop for government-subsidized health insurance. Below is a transcript of the interview, which you can hear in full in my weekly public health podcast. The interview has been edited for clarity and brevity.
Teagan Keating: Because states get to choose if they will expand Medicaid eligibility to more of their residents, many states have chosen not to do so. Pennsylvania is still debating how to address Medicaid expansion. In states like Pennsylvania, there is a large group of people with low incomes who are not eligible for the current Medicaid program and who do not qualify for cost-saving discounts for Marketplace insurance coverage that are part of the Affordable Care Act. This means that until their state expands Medicaid, many of the people who need the financial assistance most will not be able to get any. So what happens to people who would have been covered by Medicaid?
Nancy O'Connor: Unfortunately, a lot of these folks don't have health-care coverage. They can go onto the individual market and purchase a plan but many of them just cannot afford to do that.
Janet Golden, PhD, Professor of history, Rutgers University-Camden
When Pennsylvania and 24 other states opted out of—or delayed opting into—the Medicaid expansion, they put a lot of lives on the line. Hundreds of thousands of Pennsylvanians would have gained health insurance on Jan. 1 had the state accepted the federal money offered under the Affordable Care Act. Instead, less than a month earlier, Gov. Corbett proposed an alternative plan using federal dollars to subsidize commercial insurance plans that is so complex and requires so many waivers of federal law that even the governor didn't project it could start until Jan. 1, 2015. Approval of the draft form that was released to the public is extremely unlikely.
Now comes a study, published on the Health Affairs blog,that reveals the consequences. "We estimate the number of deaths attributable to the lack of Medicaid expansion in opt-out states at between 7,115 and 17,104," the authors write. In Pennsylvania, the annual estimated death toll ranges from 398 to 1,491. That's right. We have rejected the chance to save lives and health. That is immoral.
It is also fiscally stupid. Medicaid expansion would be entirely paid for by the federal government for three years–2014, 2015, and 2016, so Pennsylvania will get no more than two of them–and phasing down to 90 percent in 2020. And it saves money for the states.
Janet Golden, professor of history, Rutgers University-Camden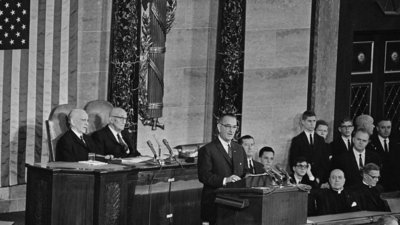 Identify the source of the following statement:
The problem of providing satisfactory medical service to all the people of the United States at costs which they can meet is a pressing one. At the present time, many persons do not receive service, which is adequate either in quantity or quality, and the costs of service are inequitably distributed. The result is a tremendous amount of preventable physical pain and mental anguish, needless deaths, economic inefficiency, and social waste.
Was it:
By Janet Golden and Michael Yudell
Sen. Ted Cruz wrapped up a 21-hour grandstanding session Wednesday on the evils of Obamacare, a typically "Cruzian" address that included a bizarre comparison of the law's implementation to the Nazi domination of Europe and a reading of the Dr. Suess classic Green Eggs and Ham.
Let's look at the falsehoods concocted in Mr. Cruz's rambling speech:
Ted Cruz: "I rise today in opposition to Obamacare. I rise today in an effort to speak for 26 million Texans and for 300 million Americans. All across this country Americans are suffering because of Obamacare. Obamacare isn't working."
Janet Golden, PhD, Professor of history, Rutgers University-Camden
Gesundheit, German for "health," typically is said to someone after they sneeze. The Gesundheit! Institute is a not-for-profit health care organization founded by Dr. Hunter "Patch" Adams, to create a new model of health care that is linked to community health, welcomes complementary medicine and is infused with fun and play. In the 1998 film Patch Adams, (a trailer is here) Robin Williams showcased some of how he conceived and implemented these principles. Fun, laughter, health care, and healing – how often do you experience those in the same place?
That place may soon be North Philadelphia, where citizens are planning a Patch Adams Free Clinic.They've got the site and the plans to make it happen. And now Patch Adams is coming to Philadelphia to give two public talks: Tuesday, July 23, at Drexel University near Center City and Wednesday, July 24, at Mercy Neighborhood Ministries in North Philly. Both are free and open to the public. You don't even have to wear your red clown nose to be admitted, although I'm pretty sure Dr. Adams would appreciate it if you did.
I interviewed Paul Glover, founding director of the Patch Adams Free Clinic, who is working with neighborhood leaders and activists to transform the five-acre vacant lot into North Philadelphia into the clinic site. They've reached out to form partnerships with businesses and organizations, including architects, designers and landscapers, and they've met with Philadelphia city planners and environmental officials. Paul tells me they are ready to get the permissions finalized with the city and the neighborhood, and have an option to purchase the land for their "health campus." Next up is the fundraising needed to purchase the land and then, let the building begin. A six-minute video (embedded below) explains their idea and how it would work.
Janet Golden, PhD, Professor of history, Rutgers University-Camden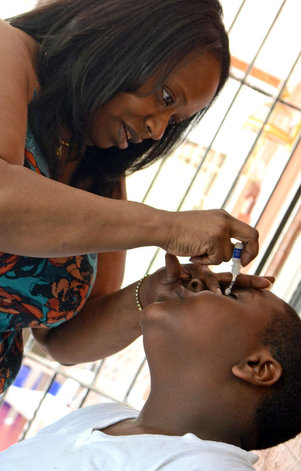 Today's piece, the fourth in our ongoing race and health series, is by Janet Golden, a historian of medicine and public health. She writes about the teaching of race and health, and connections between past and present.
- Michael Yudell
As a medical historian, I find the subject of race and health to be both the easiest and the hardest to present to my students. It's easy because there is so much data to analyze, from W.E.B. DuBois' Philadelphia Negro (1899) to more recent work from the National Institute on Minority Health and Health Disparities. This agency, which is part of the National Institutes of Health, has been around in one form or another since 1990, and today has the mission of leading "scientific research to improve minority health and eliminate health disparities." That is the challenge.
Oni Richards-Waritay
Today we have another important and interesting contribution to our ongoing series on race and health in Philadelphia. Oni Richards-Waritay, executive director of the African Family Health Organization (AFAHO) discusses how cultural and linguistic barriers can lead to poor health outcomes.
-- Michael Yudell
Cynthia Figueroa
We continue our series on race and health in Philadelphia today, joined by Cynthia Figueroa, president and CEO of Congreso de Latinos Unidos, who shares her expert insight into the state of health in Philadelphia's Latino community.
- Michael Yudell
Health disparities are differences in health outcomes as a result of demographic, social, or environmental attributes. In the Latino community, cultural and linguistic barriers can compound disparities and lead to unfavorable and unhealthy outcomes. Poverty also exacerbates health issues, creating inequities in health-care access and treatment. At Congreso de Latinos Unidos, a multiservice non-profit organization that focuses on well-being of Philadelphia's Latino community, we see the impact of disparities in health every day.