Food
Michael Yudell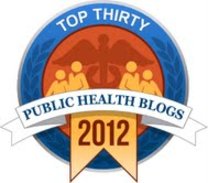 What interests you: Disease sleuthing? Global bioethics? Protecting the food supply? Protecting yourself when you travel?
A new ranking of the top 30 public health blogs places The Public's Health at No. 14. The complete list is below. Lots of interesting stuff.
And if you want to go beyond reading about public health, join us at 6 p.m. Friday for "Blogging and Beer: Public Health in Philadelphia." Also with us will be our editor at the Inquirer, public health writer Don Sapatkin, and some of our regular contributors. There is no cover charge for what we hope will be a lively discussion at Rembrandt's Restaurant in Fairmount, one of several health offerings at the Philadelphia Science Festival that we mentioned last week.

Best Public Health Blogs
Michael Yudell
In just a few weeks, the City of Brotherly Love will welcome the third annual Philadelphia Science Festival — a 10-day-long, citywide celebration of science that features lectures, debates, hands-on activities, special exhibits, and a host of other science-related programming coming to a museum, bar, or random space near you.
We here at The Public's Health will be participating in two events this year. On Friday, April 19 at 6 p.m. we will be hosting a discussion called Blogging and Beer: Public Health in Philadelphia. Our editor at the Inquirer, Don Sapatkin, will be joining us, as will some of our regular contributors. We expect to have a lively conversation at Rembrandt's Restaurant in Fairmount. If you want to participate and enjoy good food and drink, please come! There is no cover charge.
On Thursday, April 25 at 7 p.m. I will also be participating in a wacky evening that is appropriately titled Sounds Made Up: Tales from the History of Science. It brings historians and comedians together at The Chemical Heritage Foundation at the edge of Old City to dramatize, in the silliest way possible, absurdities from the histories of science, medicine and public health. Last year's rather risque event — the video above is from the year before — saw discussions of a medieval women birthing a cat, zombies, the history of the banana, and a discussion of Alfred Kinsey's toothbrush.
Nan Feyler
In the wake of the New York State Supreme Court striking down New York City's ban on sodas larger than 16 ounces, a surprising op-ed appeared in the New York Times. The essay encouraged New York City, despite the ruling, not to give up trying to limit the aggressive marketing tactics of big food companies and the soda industry. The surprise, however, was not the sentiment – after all, many public health leaders applaud Mayor Bloomberg's latest effort to address obesity by regulating sales of super-sized sodas.
The op-ed, it turns out, was written by a former food industry insider, Kraft Foods executive Michael Mudd. Mudd had left the industry when he could no longer accept, as he called it, "a business model that put profits over public health." Mudd argues that it is big food processors and soft drink companies who are the most culpable for the growth in obesity. "Over the years, relentless efforts were made to increase the number of eating occasions people indulged in and the amount of food they consumed at each. Even as awareness grew of the health consequences of obesity, the industry continued to emphasize cheap and often unhealthful ingredients that maximized taste, shelf life and profits," he wrote.
Selling food and beverages to kids is big business. According to a recent Federal Trade Commission report, the food and beverage industry, including fast food restaurants, spent 1.79 billion dollars in 2009 to sell products mostly low in nutrition and high in calories, sugars, salt and fats to America's children. Seventy-two percent of this was spent on fast food restaurants, carbonated beverages and breakfast cereals.
Michael Yudell
I am of two minds on the court decision Monday striking down the New York City Board of Health's ban on the sale of sugary drinks over 16 ounces one day before it was to kick in. I applaud both the judge's ruling and the mayor's resolve.
The ban was declared "arbitrary and capricious" by New York State Supreme Court Judge Milton Tingling, whose ruling called attention to the ban's loopholes, which "effectively defeat the stated purpose of the Rule." Judge Tingling was referring to the fact that the ban limited sales at some locations (restaurants, movie theaters, and food trucks) and not others (corner convenience stores and supermarkets), that some sugary drinks were included and not others, and that there were no limitations on refills of smaller cups. The judge also ruled that the city Board of Health exceeded its powers in passing the ban. That power, Tingling argued, should lie with New York's City Council.
Mayor Bloomberg has promised to appeal, calling the ruling "totally wrong."
Michael Yudell
By Michael Yudell
Results of an important study out of Spain published last week in the prestigious New England Journal of Medicine suggests that a "Mediterranean Diet" supplemented by additional extra-virgin olive oil or nuts significantly lowered the risk of having a heart attack, stroke, or dying from heart disease.
But despite the media brouhaha—headlines like "Tasty Diet Curbs Heart Disease, Study Finds" and "Mediterranean Diet Study Rocks the Medical World"— the study's implications for you and me are still unclear.
Mariana Chilton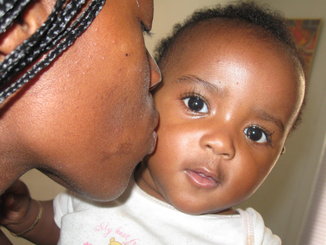 On Friday if Congress and the president do not act, what is known as the budget sequestration-- automatic cuts to a wide range of government programs– will kick in.
This spells public health disaster.
The first to feel the massive cuts to public health programs will be mothers and young children. The youngest are like canaries in a coal mine – the most sensitive to any change in the political winds, and thus the best human indicators of how well our policies are working. Cuts are scheduled to hit Head Start, childcare subsidies, special education, and mental health services, to name just a few.
Tia McDonald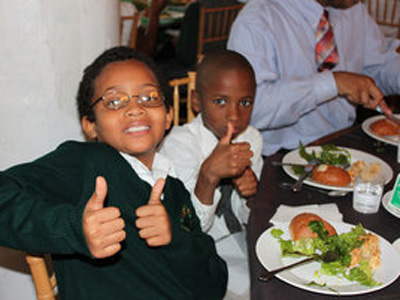 Tia McDonald is director of culinary operations for the Vetri Foundation for Children, a non-profit founded by chef Marc Vetri and restaurateur Jeff Benjamin that works to help kids experience the connection between healthy eating and healthy living. Chef Tia, a graduate of the Culinary Institute of America, has served as campus executive chef at the University of Pennsylvania, senior executive chef at the 2008 Olympics in Bejing, and as a development chef, formulating recipes with a nutritional focus. Follow her on Twitter @cheftiamcd

By Tia McDonald
The introduction of more nutritious foods to the federal lunch program this school year has brought news reports of kids going hungry rather than eating the added vegetables and whole grains, their spoofs and protests of the Healthy, Hunger-Free Kids Act of 2010 immortalized on YouTube. What appears to be missing in the biggest overhaul to the school lunch program is creativity, flavor, and the vision to entice kids to eat food that is not only tasty, but healthy and educational. So here's a revolutionary thought: bring more chefs to school for lunch. The lunchroom can be a classroom.
Michael Yudell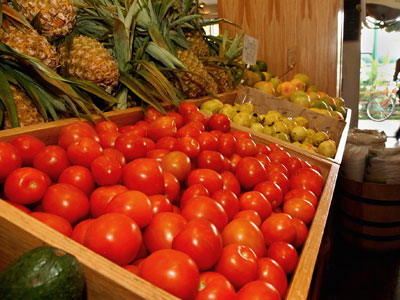 By Michael Yudell
A recent study by Stanford University scientists claiming that "the published literature lacks strong evidence that organic foods are significantly more nutritious than conventional foods" has left in its wake a bizarre flurry of bad reporting about the value of organics. Don't be fooled by such claims. Organic food may be no more nutritious than conventional food, but that offers little insight into the overall value of organics or its impact on the public's health.
The study weighs in on whether organically farmed products are safer or healthier than their conventionally farmed cousins.