Ethics
Nan Feyler
At its recent annual meeting, American Medical Association (AMA) delegates rejected the advice of their own Committee on Science and Public Health and voted to reclassify obesity as a disease rather than a condition or disease risk factor.
Proponents believe that this reclassification by the nation's largest physician organization will improve medical providers' attitudes toward obesity, increase funding for research and treatment and improve patient care. A substantial body of research has found overweight and obesity are associated with many serious health problems including: type 2 diabetes, coronary heart disease, and cancer. Rather than seen as a personal failure, obesity will be seen as a disease resulting in greater attention paid to its medical consequences by the medical profession
Others are concerned this will increase unnecessary and costly pharmacological and surgical treatments and will lead to overtreatment of people based on their Body Mass Index (BMI) rather than objective health indicators. While co-morbidities generally increase with increased BMI, there are many healthy overweight and obese individuals, who in some cases fare better than their lower weight counterparts. For example, in a study looking at cardiovascular risk based on BMI in 5,440 U.S. adults, 23.5 percent of normal-weight adults had cardiovascular abnormalities, while 51.3 percent of overweight adults and 31.7 percent of obese adults were metabolically healthy. Some critics are concerned that the disease label will further stigmatize a group of people who already face pervasive discrimination and will result in physicians overlooking other serious health conditions unrelated to a patient's weight.
Michael Yudell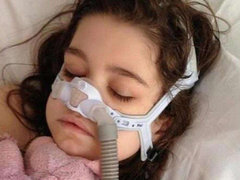 In back-to-back rulings this week, a federal judge decided that two children with end-stage cystic fibrosis—10-year-old Sarah Murnaghan on Wednesdayay and 11-year-old Javier Acosta on Thursday—should be eligible for a lung transplant from the adult donor list, rather than the under-12 list from which they are unlikely to receive new lungs in time. There are too few pediatric transplant donors to meet the demand. The transplants, if successful—if appropriate adult donors are found—would offer them new leases on their still very young lives.
Earlier this week Sarah's parents had appealed directly to U.S. Health and Human Services Secretary Kathleen Sebelius to make an exception for her. When Sebelius refused to intervene, the Murnaghans took their case to court; after U.S. District Court Judge Michael Baylson ruled in their favor, Javier's mother did the same and got a matching decision within hours. The rulings will be revisited at a June 14th hearing. Until then, Sarah and Javier, both at Children's Hospital of Philadelphia, are eligible for lungs from the adult transplant waiting list, increasing the chances that they may receive the life-saving operation.
Bioethicist Arthur Caplan, director of the division of medical ethics at NYU Langone Medical Center, said he is concerned about fairness. "It is not clear why everyone now waiting at the bottom of any transplant list would not seek relief in federal court," Caplan told NBC news Wednesday, before Javier's mother filed. "Unless the judge has reason to think the lung distribution rules are simply a product of age discrimination and nothing more—which seems highly unlikely—then this becomes a troubling instance of non-doctors deciding who is the best candidate to receive a lung or other scarce medical resource."
Jonathan Purtle
According to an online test developed by Harvard psychologists, I have a moderate preference toward white people.
I—a liberal white male who deeply cares about racial equity—was quicker to assign positive words (e.g., joy, love, peace) to faces of white people and negative words (e.g., awful, failure, hurt) to faces of African Americans. I feel shock, shame, and disgust. The fact that 27 percent of the 732,881 people who took the test had the same result, while another 27 percent had a "strong preference" toward white people, provides some consolation but not much.
Welcome to the world of implicit bias research—an emerging field that is illuminating how real and pervasive discrimination is. The gist of implicit bias is this: we have opinions that lie beneath our consciousness, beyond our control, and that influence our decision-making process. We (inaccurately) ascribe traits to an individual on the basis of the social group we associate them with. Our decisions are often biased because they are based on these implicit associations, not evidence.
Michael Yudell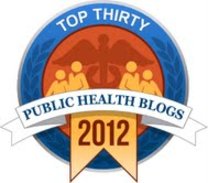 What interests you: Disease sleuthing? Global bioethics? Protecting the food supply? Protecting yourself when you travel?
A new ranking of the top 30 public health blogs places The Public's Health at No. 14. The complete list is below. Lots of interesting stuff.
And if you want to go beyond reading about public health, join us at 6 p.m. Friday for "Blogging and Beer: Public Health in Philadelphia." Also with us will be our editor at the Inquirer, public health writer Don Sapatkin, and some of our regular contributors. There is no cover charge for what we hope will be a lively discussion at Rembrandt's Restaurant in Fairmount, one of several health offerings at the Philadelphia Science Festival that we mentioned last week.

Best Public Health Blogs
Michael Yudell
I am of two minds on the court decision Monday striking down the New York City Board of Health's ban on the sale of sugary drinks over 16 ounces one day before it was to kick in. I applaud both the judge's ruling and the mayor's resolve.
The ban was declared "arbitrary and capricious" by New York State Supreme Court Judge Milton Tingling, whose ruling called attention to the ban's loopholes, which "effectively defeat the stated purpose of the Rule." Judge Tingling was referring to the fact that the ban limited sales at some locations (restaurants, movie theaters, and food trucks) and not others (corner convenience stores and supermarkets), that some sugary drinks were included and not others, and that there were no limitations on refills of smaller cups. The judge also ruled that the city Board of Health exceeded its powers in passing the ban. That power, Tingling argued, should lie with New York's City Council.
Mayor Bloomberg has promised to appeal, calling the ruling "totally wrong."
Michael Yudell
By Michael Yudell
Whether you are rooting for Anne Hathaway's gritty performance as mother-turned-prostitute-turned martyr Fontine in Les Misérables, or Bradley Cooper's breakout performance in Silver Linings Playbook, you should also be thinking about something else while watching Sunday's 85th annual Academy Awards — the Academy's "Best Picture" nomination of the deeply troubling and historically inaccurate Zero Dark Thirty, Katherine Bigelow's cinematic exploration of the hunt for Osama bin Laden.
From senators to famed Hollywood actors, critics have pounded the film for its glorification of torture and for suggesting that torture played a critical role in finding bin Laden, when the evidence suggests it did not. Does this film really deserve the Academy of Motion Picture Arts and Sciences' "recognition of the highest level of achievement in moviemaking"? Let's review.
Jon Kole
Jon Kole is in his fourth and final year of a combined MD and Masters of Medical Ethics program at the University of Pennsylvania.
By Jon Kole
What do Cleveland Clinic, the World Health Organization, and Geisinger Health System in central Pennsylvania have in common? They all reject new job applicants who use cigars, cigarettes or other tobacco products. And here in Philadelphia the University of Pennsylvania Health System recently announced that it too, effective July 1, "will cease hiring tobacco users in our efforts to improve the overall health of our workforce while reducing health care benefit costs."
Esther Chernak
Esther Chernak is a physician and director of the Center for Public Health Readiness and Communication at Drexel University School of Public Health, where she is an associate research professor.

By Esther Chernak
One of the fundamental challenges in the practice of public health – the work that keeps populations and communities healthy and safe – is balancing the rights of the individual with the rights of the public. We work hard to make sure that a person with active tuberculosis who refuses treatment has access to due process before they are deprived of their civil liberties and required to take medications and confined so they don't infect others.