Ethics
Michael Yudell, PhD, MPH, Associate Professor, Drexel University School of Public Health
Last month's announcement by CVS/Pharmacy that it would "stop selling cigarettes and all tobacco products at its more than 7,600 stores nationwide by October 1, 2014" has focused attention on the role that retail outlets play in their sale. If other major retailers were to follow CVS/Pharmacy's lead, perhaps we could push already declining rates of tobacco use even lower (currently, fewer than 1 in 5 Americans smoke cigarettes).
In the wake of the CVS move, to put pressure on other tobacco-selling retailers, 26 prominent health groups have issued an open letter, calling on drug stores and other retailers to stop selling tobacco products. Recent studies have shown that reasons for the voluntary abandonment of tobacco sales are complex: retailers identified the obvious relationship between tobacco use and disease and death, regulatory pressures, an enhanced image, and already declining tobacco sales among the drivers of change. In their 2011 study published in BMC Public Health, Patricia McDaniel and Ruth Malone, highlight the importance of such changes, writing that "voluntary retailer abandonment of tobacco sales both reflects and extends social norm changes that have problematized tobacco…"
Let's hope that ongoing pressure on tobacco-selling retailers can continue to transform social norms around tobacco's sale and use.
Janet Golden, PhD, Professor of history, Rutgers University-Camden
When Pennsylvania and 24 other states opted out of—or delayed opting into—the Medicaid expansion, they put a lot of lives on the line. Hundreds of thousands of Pennsylvanians would have gained health insurance on Jan. 1 had the state accepted the federal money offered under the Affordable Care Act. Instead, less than a month earlier, Gov. Corbett proposed an alternative plan using federal dollars to subsidize commercial insurance plans that is so complex and requires so many waivers of federal law that even the governor didn't project it could start until Jan. 1, 2015. Approval of the draft form that was released to the public is extremely unlikely.
Now comes a study, published on the Health Affairs blog,that reveals the consequences. "We estimate the number of deaths attributable to the lack of Medicaid expansion in opt-out states at between 7,115 and 17,104," the authors write. In Pennsylvania, the annual estimated death toll ranges from 398 to 1,491. That's right. We have rejected the chance to save lives and health. That is immoral.
It is also fiscally stupid. Medicaid expansion would be entirely paid for by the federal government for three years–2014, 2015, and 2016, so Pennsylvania will get no more than two of them–and phasing down to 90 percent in 2020. And it saves money for the states.
Michael Yudell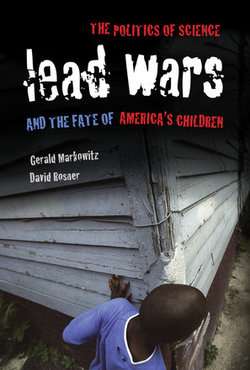 Update: A California judge on Tuesday, Jan. 7, issued a final verdict that added another $50 million to what the companies must pay.

On Monday, a California judge ordered three corporations —Sherwin-Williams, NL Industries, and ConAgra—to contribute $1.1 billion into a state-run fund to clean up lead paint hazards in 10 California cities and counties.
The ruling, in a case that was originally filed in 2000, calls attention to lead paint as an ongoing and urgent public health risk. As Santa Clara Superior Court Judge James P. Kleinberg wrote in his decision, "white lead carbonate and the paint in which it is a key ingredient are harmful particularly to children," "there is no safe level of lead in the blood," "lead paint causes significant physical harm to individuals which has lasting effects," and "there is a clear and present danger that needs to be addressed." All of these facts have been well-known to the scientific community for a long time. Here in Philadelphia we have been witnessing the effects of lead-ridden housing for decades; every year thousands of children in the city and suburban counties are poisoned by lead.
Kimberly M. Mutcherson, professor of law, Rutgers University-Camden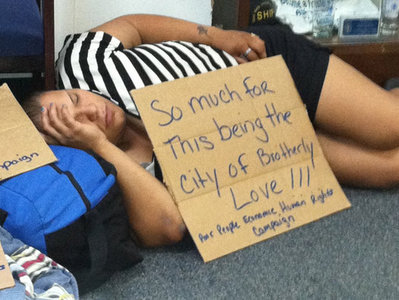 To avoid confusion, I want to make clear that this blog is not about abortion. Repeat: This is not a blog about abortion.
What I am interested in is a discussion about other issues that are very much a part of the modern day movement for reproductive justice and too often get short shrift in policy debates. Reproductive Justice is a movement founded by women-of-color activists who focus on the rights to have children, to not have children, and to parent children in safe and healthy environments. The roots of this framework are in the human right to make fundamental personal decisions related to having babies, forming families, and parenting. Importantly, the justice framework explicitly recognizes a societal and governmental obligation to support individual decision-making and create the conditions that allow individuals to carry out key life decisions, including choices about how, when, and with whom to become pregnant or raise a child.
On a national and global scale, laws and policies benefit and support some parents by, for example, giving tax breaks for child care and education costs, while they discourage procreation and parenting by others through devices like capping public benefits, failing to provide paid leave from employment, or even encouraging sterilization for some women. Beyond the legal system, societies tend to be less accepting of some people's choices of whether or how to bear and beget. For instance, an undocumented immigrant who gives birth to a child on American soil may be accused of giving birth to a so-called "anchor baby" – a pejorative term used to refer to children born in the United States to non-citizen mothers in order to create a pathway to citizenship for their parents. Young women who give birth while still in high school or college are subject to various penalties, including being asked to leave their schools or being forced to leave because of a lack of support. There are those who strongly believe that lesbian, gay, bisexual and transgender people should not have or raise children, and many state laws either fail to protect LGBT people from discrimination in access to the tools of assisted reproduction or fail to help create stability for families created by same-sex couples.
Andrea Segal and Dominic Sisti, Penn Department of Medical Ethics & Health Policy
Have you seen Netflix's new critically acclaimed series Orange is the New Black?
If you haven't, you should.
The series, based on the real life experiences of Piper Kerman, who served over a year in federal prison for her involvement in a drug trafficking scheme, offers a gripping look at life for women behind bars.
Michael Yudell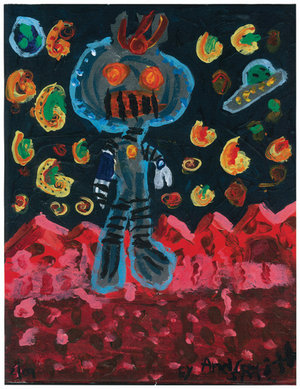 Every so often a science news story comes along proclaiming that we are on the cusp of a revolutionary new understanding of autism spectrum disorders. In the past few years, research showing that genes, environmental factors, or some combination of the two cause or contribute to the development of autism have cycled through the media. Yet today we still know so frustratingly little about what causes autism and what the best treatments for it are. Never mind that we have a long way to go in providing consistent and first-rate services for all autistics (both children and adults at all points on the spectrum) and their families.
I don't want to sound too cynical, because there are many researchers hard at work making progress in these areas. But I will say that the media still largely fails autistic people, their families, and the general public in reporting on autism. And although scientists do have a responsibility for how their research is communicated to the public, the presentation of that research also requires a deft pen, computer, tablet, or whatever your writing instrument of choice is.
Exhibit A: a story from Sunday's New York Times by veteran science writer Gina Kolata—"Autism's Unexpected Link to Cancer Gene"—which highlights research connecting the gene PTEN to a role in both the development of cancer and autism.
Nan Feyler
At its recent annual meeting, American Medical Association (AMA) delegates rejected the advice of their own Committee on Science and Public Health and voted to reclassify obesity as a disease rather than a condition or disease risk factor.
Proponents believe that this reclassification by the nation's largest physician organization will improve medical providers' attitudes toward obesity, increase funding for research and treatment and improve patient care. A substantial body of research has found overweight and obesity are associated with many serious health problems including: type 2 diabetes, coronary heart disease, and cancer. Rather than seen as a personal failure, obesity will be seen as a disease resulting in greater attention paid to its medical consequences by the medical profession
Others are concerned this will increase unnecessary and costly pharmacological and surgical treatments and will lead to overtreatment of people based on their Body Mass Index (BMI) rather than objective health indicators. While co-morbidities generally increase with increased BMI, there are many healthy overweight and obese individuals, who in some cases fare better than their lower weight counterparts. For example, in a study looking at cardiovascular risk based on BMI in 5,440 U.S. adults, 23.5 percent of normal-weight adults had cardiovascular abnormalities, while 51.3 percent of overweight adults and 31.7 percent of obese adults were metabolically healthy. Some critics are concerned that the disease label will further stigmatize a group of people who already face pervasive discrimination and will result in physicians overlooking other serious health conditions unrelated to a patient's weight.
Michael Yudell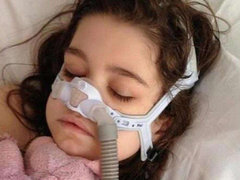 In back-to-back rulings this week, a federal judge decided that two children with end-stage cystic fibrosis—10-year-old Sarah Murnaghan on Wednesdayay and 11-year-old Javier Acosta on Thursday—should be eligible for a lung transplant from the adult donor list, rather than the under-12 list from which they are unlikely to receive new lungs in time. There are too few pediatric transplant donors to meet the demand. The transplants, if successful—if appropriate adult donors are found—would offer them new leases on their still very young lives.
Earlier this week Sarah's parents had appealed directly to U.S. Health and Human Services Secretary Kathleen Sebelius to make an exception for her. When Sebelius refused to intervene, the Murnaghans took their case to court; after U.S. District Court Judge Michael Baylson ruled in their favor, Javier's mother did the same and got a matching decision within hours. The rulings will be revisited at a June 14th hearing. Until then, Sarah and Javier, both at Children's Hospital of Philadelphia, are eligible for lungs from the adult transplant waiting list, increasing the chances that they may receive the life-saving operation.
Bioethicist Arthur Caplan, director of the division of medical ethics at NYU Langone Medical Center, said he is concerned about fairness. "It is not clear why everyone now waiting at the bottom of any transplant list would not seek relief in federal court," Caplan told NBC news Wednesday, before Javier's mother filed. "Unless the judge has reason to think the lung distribution rules are simply a product of age discrimination and nothing more—which seems highly unlikely—then this becomes a troubling instance of non-doctors deciding who is the best candidate to receive a lung or other scarce medical resource."