Environment
Michael Yudell, PhD, MPH, Associate Professor, Drexel University School of Public Health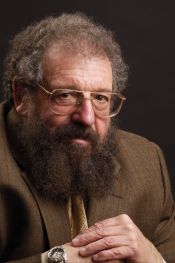 There are few issues in the public sector today that affect us all in the way that industrial animal agriculture does. We all eat, and almost all of the food we consume is produced by this system. Not only aren't most of us aware of the nature of the system that provides us with our food sources (for most Americans, it is as if food appears magically on our plates every day), but most of us certainly aren't aware of the impact that the system has on the public's health. From the pesticides that impact us and our environment, to the concentrated animal feeding operations (CAFO) that house many of the animals we eat, to the overuse of antibiotics throughout agriculture, our health and environment is ever at risk.
On Tuesday, renowned philosopher and ethicist Dr. Bernard Rollin from Colorado State University will be giving a lecture at the Academy of Natural Sciences on the history, ethics and public health impact of industrial animal agriculture. Dr. Rollin's free public lecture, which begins at 6 p.m., is entitled "This Ain't Agriculture: How Industrial Agriculture Hurts Animals and the Public's Health." The talk will examine the impact of industrial animal agriculture on animals, humans, and the environment, and proposes ways to improve this system and make it more sustainable. The event is co-sponsored by the Program for Public Health Ethics & History at the Drexel University School of Public Health (I am director of this program), the Center for Science, Technology and Society at Drexel, and the Academy of Natural Sciences.
Dr. Rollin is an expert in this area and has worked closely with both government and corporate interests with the goal of improving the current agricultural system. His 1982 book, Animal Rights and Human Morality, now in its third edition, is a classic in the field, and he has authored over 500 papers and 17 books, the most recent of which is the autobiographical Putting the Horse Before Descartes: My Life's Work on Behalf of Animals. Most recently, he served on the Pew National Commission on Industrial Farm Animal Production, which in 2008 released a series of landmark reports on the public health, environmental, social and animal welfare issues implicated in industrial animal agriculture.
Michael Yudell
Last Monday, Gov. Earl Ray Tomblin told West Virginia residents that it was up to them whether or not to drink water contaminated by the Jan. 9 spill of the chemical 4-methylcyclohexane methanol (MCHM) into the Elk River. The spill occurred just upstream from a water intake for Charleston's water supply, temporarily cutting off fresh water access to the area's 300,000 residents, sickening at least 400, and putting many others at unknown risk from drinking the water.
The day after the Democratic governor's speech, it was revealed that an additional chemical, PPH, had also leaked into Elk River waters. Both chemicals are used in the processing of coal.
"It's your decision," Gov. Tomblin told West Virginians, even as controversy arose over the safety of the water, especially for pregnant women and young children. "If you do not feel comfortable drinking or cooking with this water, then use bottled water."
Michael Yudell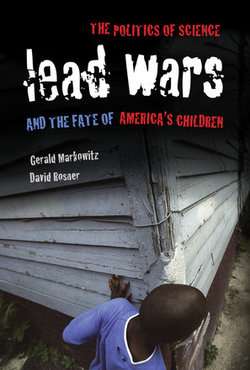 Update: A California judge on Tuesday, Jan. 7, issued a final verdict that added another $50 million to what the companies must pay.

On Monday, a California judge ordered three corporations —Sherwin-Williams, NL Industries, and ConAgra—to contribute $1.1 billion into a state-run fund to clean up lead paint hazards in 10 California cities and counties.
The ruling, in a case that was originally filed in 2000, calls attention to lead paint as an ongoing and urgent public health risk. As Santa Clara Superior Court Judge James P. Kleinberg wrote in his decision, "white lead carbonate and the paint in which it is a key ingredient are harmful particularly to children," "there is no safe level of lead in the blood," "lead paint causes significant physical harm to individuals which has lasting effects," and "there is a clear and present danger that needs to be addressed." All of these facts have been well-known to the scientific community for a long time. Here in Philadelphia we have been witnessing the effects of lead-ridden housing for decades; every year thousands of children in the city and suburban counties are poisoned by lead.
Michael Yudell
Good people of Pennsylvania, are you paying attention to the things your elected officials – and the people they appoint – have been saying about climate change?
On Tuesday the State Senate approved, by a 42-8 vote, the appointment of E. Christopher Abruzzo as the Commonwealth's next Secretary of the Department of Environmental Protection. He's been acting in that position since April.
The selection of Abruzzo, a former prosecutor and deputy chief of staff to Gov. Corbett, who nominated him, has raised concerns among environmental advocates in the wake of his statements minimizing the impact of climate change. In his confirmation hearing last week, Abruzzo stated that he has "not read any scientific studies that would lead me to conclude there are adverse impacts to human beings, animals, or plant life at this small level of climate change."
Gerald Markowitz and David Rosner, authors of "Lead Wars: The Politics of Science and the Fate of America's Children"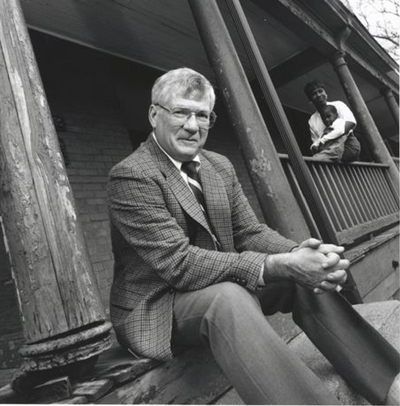 For much of the 20th century, America was plagued by a terrible lead poisoning epidemic that sent children into comas, convulsions, and even death. Lead paint covered the walls of homes throughout the nation, especially in the old, industrial cities, and poisoned hundreds of thousands of children. Philadelphia, it turns out, was the birthplace of a revolution in thinking about the impact of lead on children's development.
In the 1960s, as Civil Rights organizations, community groups and political activists turned the country's attention to poverty, lead poisoning became a symbol of the terrible price that children paid for absentee landlords who crowded families into poorly maintained and crumbling tenements.
But as health departments began assessing and addressing the worst conditions, they uncovered ever-more troubling facts. Huge numbers of children had blood lead levels above 40 micrograms per deciliter (µg/dL), then the amount that was considered dangerous in children, but did not show overt clinical symptoms.(Today, blood-lead levels above 5 µg/dL are considered the "reference level" above which the Centers for Disease Control and Prevention recommends action be taken.)
Jonathan Purtle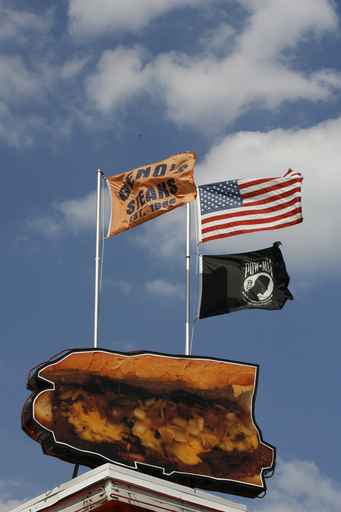 "Tempeh Whiz wit'!" "Vegan cheesesteak!'' Will these words soon be part of the cacophony of sizzling onion and clanking steel that echoes between Pat's and Geno's? Probably not, but recent activity in Philadelphia's City Council indicates that this may not be as far off as you might imagine.
Well, OK, it's pretty far off. But it has reached the highest levels of government. Earlier this month, the City Council of Philadelphia unanimously approved a resolution in support of "Meatless Mondays." The resolution, which is completely symbolic and includes no regulatory measures or spending, encourages residents and businesses across the City to curb carnivorous consumption on the first day of the work week. Simply put, the resolution is an attempt to raise awareness about healthy diet—a good thing from a public health perspective.
Councilman Bill Green (D-at large) was quoted in a press release from The Humane League stating: "I am happy to bring attention to this important issue. We can combat the epidemic of obesity, improve long-term health outcomes and potentially reduce the impact of livestock on global warming though this one, simple effort. And we can make our moms happy by eating our veggies and trying new things – a win-win-win!"
Janet Golden, PhD, Professor of history, Rutgers University-Camden
Gesundheit, German for "health," typically is said to someone after they sneeze. The Gesundheit! Institute is a not-for-profit health care organization founded by Dr. Hunter "Patch" Adams, to create a new model of health care that is linked to community health, welcomes complementary medicine and is infused with fun and play. In the 1998 film Patch Adams, (a trailer is here) Robin Williams showcased some of how he conceived and implemented these principles. Fun, laughter, health care, and healing – how often do you experience those in the same place?
That place may soon be North Philadelphia, where citizens are planning a Patch Adams Free Clinic.They've got the site and the plans to make it happen. And now Patch Adams is coming to Philadelphia to give two public talks: Tuesday, July 23, at Drexel University near Center City and Wednesday, July 24, at Mercy Neighborhood Ministries in North Philly. Both are free and open to the public. You don't even have to wear your red clown nose to be admitted, although I'm pretty sure Dr. Adams would appreciate it if you did.
I interviewed Paul Glover, founding director of the Patch Adams Free Clinic, who is working with neighborhood leaders and activists to transform the five-acre vacant lot into North Philadelphia into the clinic site. They've reached out to form partnerships with businesses and organizations, including architects, designers and landscapers, and they've met with Philadelphia city planners and environmental officials. Paul tells me they are ready to get the permissions finalized with the city and the neighborhood, and have an option to purchase the land for their "health campus." Next up is the fundraising needed to purchase the land and then, let the building begin. A six-minute video (embedded below) explains their idea and how it would work.
Michael Yudell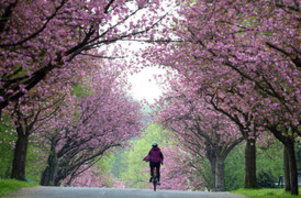 By the time we are adults, the role of trees in our lives is largely reduced to providing shade and making us grateful that there are enough of them around to pump oxygen into the air we breathe. Long gone, too, are the days when a good tree to climb was challenging fun – or when we carved the name of someone we loved into its bark.
But don't fret. There may be good reason to fall in love with trees all over again. Several new studies draw attention to the relationship between tree density and human health. My colleague at the Drexel University School of Public Health, Anneclaire De Roos, analyzes several new studies examining this relationship on her blog, Living With Health Risks. It makes for a very interesting read. Take a look. And hug a tree.
---
Read more about The Public's Health.