Jonathan Purtle
By mid-January, a pile of "Year in Review" magazines has accumulated beneath my coffee table. These dog-eared retrospectives all contain stories of a similar sort: famous people who died in 2013. The close of the calendar is a fitting time to reflect on icons who have departed, but what about the new arrivals? While we can't predict the coming achievements of babies born in 2013, statistics on life expectancy at birth allow us to project on average how long they'll live—estimates that vary dramatically according to the social, economic, and political circumstances they're born into.
Life expectancy at birth is defined by the World Health Organization as the "average number of years that a newborn is expected to live if current mortality rates continue to apply." This means that the average age of death in the population a baby is born into is equivalent to the number of years they can be expected to live. This estimate, of course, does not account for future changes that might impact mortality rates during their lives (e.g., societal improvements or medical advances that could make them live longer, or climate changes or pandemics that could make them live shorter). Life expectancy in the United States has improved dramatically over the past century—from 47.3 years in 1900 to 78.1 in 2008—due largely to public health advances such as sanitation, indoor plumbing, better working conditions, and immunizations.
Globally, it varies dramatically. Statistics from The World Bank show that life expectancy at birth is 45 years for a baby born in Sierra Leone and 82 years in Japan or Switzerland. Money explains some, but not all, of the difference. The U.S. is among the richest countries in the world and spends a substantially greater portion of its gross domestic product on health care than do other members of the Organization for Economic Cooperation and Development (OECD)—17.9 percent in 2011; the Netherlands was second-highest at 11 percent— but ranks 17th worldwide male life expectancy at birth and 16th for female. As outlined in a recent Institute of Medicine report, issues such as early childhood poverty, built environments that promote automobile use and discourage physical activity, firearm deaths, comparatively limited access to primary care, and vast inequities in income and education all contribute to the nation's lackluster showing.
Janet Golden, professor of history, Rutgers University-Camden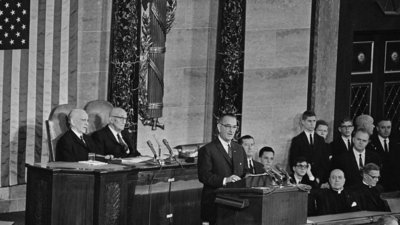 Identify the source of the following statement:
The problem of providing satisfactory medical service to all the people of the United States at costs which they can meet is a pressing one. At the present time, many persons do not receive service, which is adequate either in quantity or quality, and the costs of service are inequitably distributed. The result is a tremendous amount of preventable physical pain and mental anguish, needless deaths, economic inefficiency, and social waste.
Was it:
Jonathan Purtle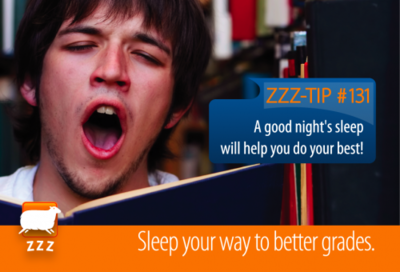 I stayed up late working the other night (no, not New Year's Eve) and didn't sleep enough. The next day I felt irritable and had trouble concentrating as a result. Can you relate? In some ways, sleep deprivation is a celebrated American ideal: we admire those who burn the "midnight oil" and "candle at both ends." But it's also a major public health problem that is rarely discussed.
The brain needs sleep to keep the body alive. Lab rats, for example, typically live for two to three years, but research has found that they survive a mere five weeks when deprived of REM sleep - and only three weeks when completely sleep-deprived. Humans are different than lab rats in many respects, but pretty similar when it comes to the importance of sleep.
Inadequate sleep, in quantity of hours or quality of depth, affects how well our bodies function and how good we feel. There is a strong association between poor sleep and depression, with about 90 percent of people diagnosed with the disorder reporting sleep problems. While it's not clear whether depression causes poor sleep or if poor sleep causes depression (it's probably a bit of both), new research is finding that effective sleep therapy can lead to reductions in depressive symptoms, suggesting that poor sleep might be the primary cause in some cases. An estimated 50 to 80 percent of people receiving mental health services have a chronic sleep problem, compared to 10 to 18 percent of adults in the general U.S. population.
Janet Golden, professor of history, Rutgers University-Camden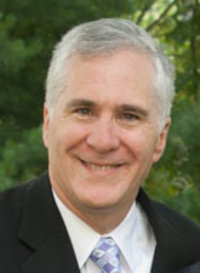 How do you know that your water is safe to drink, your food safe to eat, and the medical tests performed by your doctor are giving accurate results? What standards do we use? Are they applied across the United States? What will we find when we travel abroad?
To find out, I talked recently with Dr. Leonard Freedman, founding president of the Global Biological Standards Institute. He has more than 30 years of research, management and program development experience in molecular and cell biology, biomedical research and drug discovery in both the private sector and academia. Before starting the institute, Dr. Freedman was vice dean for research and a professor of biochemistry and molecular biology at Jefferson Medical College in Philadelphia.
Following the World Health Organization's recent release of its report "Water Quality and Health Strategy, 2013-2020," I was particularly interested in what standards mean for public health in the area of water and food safety.
Michael Yudell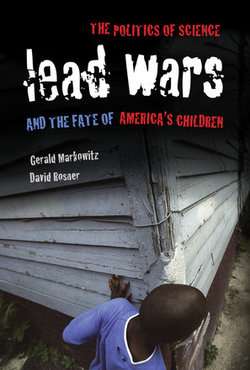 Update: A California judge on Tuesday, Jan. 7, issued a final verdict that added another $50 million to what the companies must pay.

On Monday, a California judge ordered three corporations —Sherwin-Williams, NL Industries, and ConAgra—to contribute $1.1 billion into a state-run fund to clean up lead paint hazards in 10 California cities and counties.
The ruling, in a case that was originally filed in 2000, calls attention to lead paint as an ongoing and urgent public health risk. As Santa Clara Superior Court Judge James P. Kleinberg wrote in his decision, "white lead carbonate and the paint in which it is a key ingredient are harmful particularly to children," "there is no safe level of lead in the blood," "lead paint causes significant physical harm to individuals which has lasting effects," and "there is a clear and present danger that needs to be addressed." All of these facts have been well-known to the scientific community for a long time. Here in Philadelphia we have been witnessing the effects of lead-ridden housing for decades; every year thousands of children in the city and suburban counties are poisoned by lead.
Michael Yudell
Good people of Pennsylvania, are you paying attention to the things your elected officials – and the people they appoint – have been saying about climate change?
On Tuesday the State Senate approved, by a 42-8 vote, the appointment of E. Christopher Abruzzo as the Commonwealth's next Secretary of the Department of Environmental Protection. He's been acting in that position since April.
The selection of Abruzzo, a former prosecutor and deputy chief of staff to Gov. Corbett, who nominated him, has raised concerns among environmental advocates in the wake of his statements minimizing the impact of climate change. In his confirmation hearing last week, Abruzzo stated that he has "not read any scientific studies that would lead me to conclude there are adverse impacts to human beings, animals, or plant life at this small level of climate change."
By Janet Golden, professor of history, Rutgers University-Camden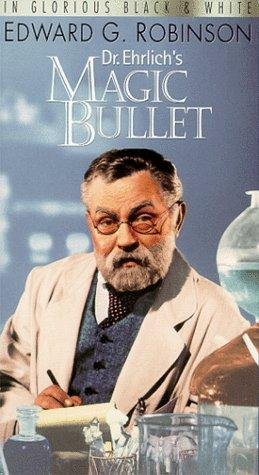 If you are looking for two great public health movies to snuggle up with your family on the couch or to buy for your woefully public-health-history-ignorant friends this holiday season I have two recommendations: Dr. Ehrlich's Magic Bullet, a Hollywood biopic made in 1940 starring Edward G. Robinson, and How To Survive A Plague, a 2012 documentary.
These Oscar-nominated films (the first for best screenplay, the second for feature documentary) deal with the battle against what were once called venereal diseases and are today referred to as sexually transmitted infections (STIs) or diseases (STDs). They deliver a similar message: ignorance can be the greatest enemy of public health. That's a message we can all embrace this holiday season, right?!?
In Dr. Ehrlich's Magic Bullet, the valiant German Jewish scientist Paul Ehrlich confronts repeated failures and professional skepticism to develop the first cure for syphilis in 1909 -- arsphenamine (Salvarsan). While the movie doesn't do full justice to the real Dr. Ehrlich's many brilliant scientific contributions, for which he won a Nobel prize in 1908, the film's release was in itself a triumph over ignorance. In bringing the subject of syphilis to the screen, Warner Brothers took a bold step. Venereal disease was a subject thought unfit for polite discussion, much less for mass media. The producers managed to get around the Motion Picture Production Code (Hays Code), which stated that "Sex hygiene and venereal disease are not subjects for motion pictures" by rarely using the term syphilis and focusing the film on scientific discovery and on Ehrlich as scientist. Despite their boldness in mentioning a venereal disease, the film's producers shied away from mentioning Ehrlich's religious background, even as the United States was engaged in fighting a Nazi regime that purged all mentions of Ehrlich's work because he was Jewish.
Janet Golden, professor of history, Rutgers University-Camden
With Sunday's World AIDS Day, behind us, today is as good a day as any to think about the future and to embrace the World Bank's "Development Goal 6": "to halt by 2015 and begin to reverse the spread of HIV and AIDS, through prevention, care, treatment and mitigation services for those affected by HIV and AIDS."
Here in the United States, the Centers for Disease Control and Prevention (CDC) website Act Against AIDS has fact sheets and testing information available, as well as a reminder that over one million people in the United States are living with HIV. While there is no cure for HIV/AIDS there are drugs available to control the virus, and President Obama on Monday announced the $100 million funding of a new National Institutes of Health initiative to discover next-generation therapies. That's the good news. The bad news is from the Morbidity and Mortality Weekly Report, the weekly epidemiological digest published by the CDC. It finds that rates of unprotected sex by men having sex with men have increased between 2005 and 2011.
There's a public health solution for that: harm reduction, a strategy that seeks to reduce the harm from a hard-to-stop behavior, most typically drug use, rather than stopping the behavior itself. reduction. The CDC report makes clear the steps that are needed: "Health-care providers and public health officials should work to ensure that 1) sexually active, HIV-negative MSM (men having sex with men) are tested for HIV at least annually (providers may recommend more frequent testing, for example every 3–6 months); 2) HIV-negative MSM who engage in unprotected sex receive risk-reduction interventions; and 3) HIV-positive MSM receive HIV care, treatment, and prevention services."