Jonathan Purtle, MPH, Doctoral candidate and Research Associate, Center for Nonviolence and Social Justice, Drexel University
It's not just military veterans who develop post-traumatic stress disorder. As described in a previous post, what's known today as PTSD has been observed in people who experienced traumatic events for centuries if not millennia. One relatively common event that can cause PTSD is a serious injury, like from a car accident or a gunshot wound. There are a lot of those. A study of 2,707 surgical trauma patients from across the United States several years ago found that more than a fifth had PTSD one year after their injury.
So why isn't PTSD screening and referral to treatment the standard of care in trauma centers? Lois Beckett and colleagues have set out to answer just that question. In a group of articles for ProPublica, the nonprofit investigative journalism site, they examine why trauma centers, of which there are quite a few locally, don't sufficiently address the mental health consequences of traumatic injuries and the burden of PTSD among civilian populations – with a detailed look at the issue in Philadelphia (deep into the piece).
Their work, which is part of a larger series on guns, includes a survey of personnel at 21 trauma centers across the country that asks what, if anything, they do to address PTSD among their patients. The responses – Temple University Hospital said it is developing a program – are posted.
Michael Yudell, PhD, MPH, Associate Professor, Drexel University School of Public Health
Last month's announcement by CVS/Pharmacy that it would "stop selling cigarettes and all tobacco products at its more than 7,600 stores nationwide by October 1, 2014" has focused attention on the role that retail outlets play in their sale. If other major retailers were to follow CVS/Pharmacy's lead, perhaps we could push already declining rates of tobacco use even lower (currently, fewer than 1 in 5 Americans smoke cigarettes).
In the wake of the CVS move, to put pressure on other tobacco-selling retailers, 26 prominent health groups have issued an open letter, calling on drug stores and other retailers to stop selling tobacco products. Recent studies have shown that reasons for the voluntary abandonment of tobacco sales are complex: retailers identified the obvious relationship between tobacco use and disease and death, regulatory pressures, an enhanced image, and already declining tobacco sales among the drivers of change. In their 2011 study published in BMC Public Health, Patricia McDaniel and Ruth Malone, highlight the importance of such changes, writing that "voluntary retailer abandonment of tobacco sales both reflects and extends social norm changes that have problematized tobacco…"
Let's hope that ongoing pressure on tobacco-selling retailers can continue to transform social norms around tobacco's sale and use.
Janet Golden, PhD, Professor of history, Rutgers University-Camden
Last May the American Psychiatric Association released the 5th edition of the Diagnostic and Statistical Manual of Psychiatric Disorders, known as DSM-V. Sometimes called the "Bible of Psychiatry," the DSM-V provoked complaints about the diagnostic criteria it included, whether new diagnoses promote overtreatment, and the lack of statistical reliability for some of the disorders it lists.
But what about the missing diagnosis? The one known to poets, singers, artists, and lovers since recorded human history: lovesickness. The symptoms are many, but the cause is singular. It's that profound and overwhelming sensation of despairing for an absent love. Passion. Obsession. Grief. Longing. That's the stuff of great suffering and great art.
Popular music offers what the DSM does not, some great insights into the deep feelings of lovesickness. The brilliant country singer Patsy Cline expressed it in her cover of "Walking After Midnight." Hank Williams, the great country music star, gave us the unforgettable version of "Lovesick Blues." Singer-songwriter Joni Mitchell captured its essence in the lyrical "A Case of You."
Michael Yudell, PhD, MPH, Associate Professor, Drexel University School of Public Health
Beginning Saturday night, Feb. 22, and then monthly for the next three months (March 22, April 26, May 24), the Philadelphia FringeArts Festival show Study Hall will be returning to the Adrienne Theater in Center City for an hour of history and improv.

Study Hall, directed by Philadelphia Improv Theater's Mike Marbach, works like this: yours truly tells a wacky story from the history of science, medicine or public health, and then an amazingly talented group of improv comics uses that information to, well, improv hilarious (warning: sometimes raucous) comedy.

Shows start at 7:30 p.m.; you can purchase tickets here.

Study Hall features: David Donnella, Frank Farrell, A.J. Horan, Jessica Ross, Andrew Stanton, Becca Trabin, Aaron Unice, Caitlin Weigel, Corin Wells, Addie Weyrich, and Professor Michael Yudell. Directed by Mike Marbach.
Nan Feyler, JD, MPH, chief of staff for the Philadelphia Department of Public Health
People who work in public health often see the glass as half empty. Troubling health reports remind us where public health strategies have failed to take hold to prevent lost lives or injuries. Grim health statistics often underscore the number of people living with diseases that could have been prevented with early screening, prompt medical care or lifestyle changes, and injuries that could have been prevented with better safety precautions.

But public health has its share of accomplishments. Vaccination campaigns have eradicated smallpox; clean water and sanitation improvements have dramatically reduced infectious diseases like typhoid and cholera; and anti-smoking ad campaigns, smoke-free laws and tobacco taxes have reduced rates of cigarette smoking to their lowest level, saving thousands of lives each year.

And improvements in motor-vehicle safety through engineering of safer cars and highways and successful efforts to change driving and passenger behavior have contributed to large reductions in motor-vehicle-related deaths.
Janet Golden, PhD, Professor of history, Rutgers University-Camden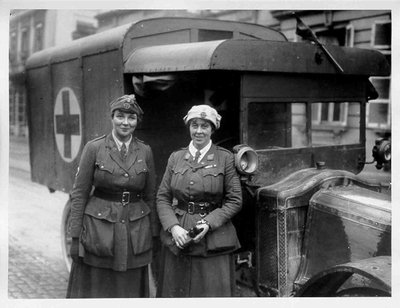 One of the developments of World War I that still shapes health care today is what was once called the "motorized ambulance." Automotive transport of the wounded supplemented and ultimately replaced the horse-drawn wagons used to evacuate casualties from the battlefield. Many famous people, among them Americans Walt Disney and Ernest Hemingway, served as ambulance drivers in the "Great War."
Novelist and poet May Sinclair, who briefly served as an ambulance driver, wrote the evocative poem "Field Ambulance in Retreat," with the lines:
The straight flagged road breaks into dust, into a think white cloud,
Jonathan Purtle, MPH, Doctoral candidate and Research Associate, Center for Nonviolence and Social Justice, Drexel University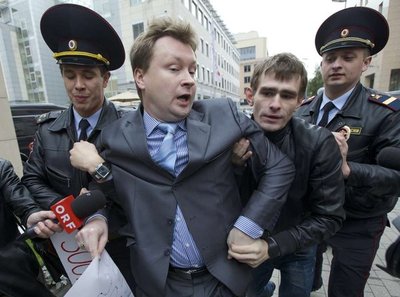 The Olympics have brought attention and scrutiny to Russia's policies on homosexuality for infringing upon the human rights of its citizens and visitors. But could the the country's position on gays and lesbians also pose a hazard to the health of its citizens?
As we've written about in the past, prejudice harms the health of targeted minority populations (sexual and otherwise) through multiple pathways. The results of a recent study in the American Journal of Public Health, however, suggest that anti-gay prejudice might harm those who harbor it—not just its targets.
The study's authors, from Columbia and the University of Nebraska, used data from the General Social Survey and National Death Index to test the hypothesis that heterosexuals with high levels of anti-gay prejudice have greater mortality risk than people with low levels. The General Social Survey has asked questions of nationally representative samples of adults in the United States since 1972 and is considered a primary source of data on social trends. Respondents have been asked questions about their sexual orientation and opinions on homosexuality since 1988. The researchers used the following four questions to categorize the 20,226 respondents as having "high" or "low" levels of anti-gay prejudice.
"If some people in your community suggested that a book in favor of homosexuality should be taken out of your public library, would you favor removing this book, or not?"
"Should a man who admits that he is a homosexual be allowed to teach in a college or university, or not?"
"Suppose a man who admits that he is a homosexual wanted to make a speech in your community. Should he be allowed to speak, or not?"
"Do you think that sexual relations between two adults of the same sex is always wrong, almost always wrong, wrong only sometimes, or not wrong at all?"
By Jim Buehler, professor of health management and policy, Drexel University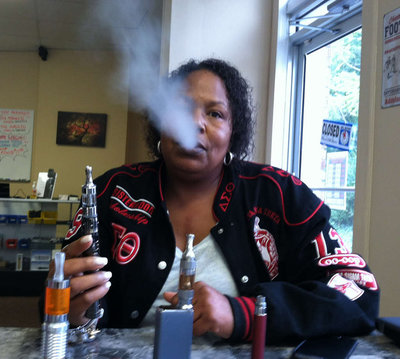 It's been hard to avoid stories in the news about "electronic cigarettes"—battery-powered devices that in many cases look like regular cigarettes but instead deliver a vaporized mix of nicotine, flavor additives, and traces of the chemicals left over from extracting nicotine from tobacco. Much of the attention to e-cigarettes arises from debates about whether their manufacture, marketing, sales, and use should be subject to the same federal, state, and local regulations and restrictions as those that govern other tobacco products.Depending on your attitudes towards smoking, government health regulations, and your source of news, you might believe that e-cigarettes are:
A way for smokers to satisfy their appetite for nicotine while avoiding the hazards of tobacco smoke;
A socially acceptable alternative to smoking (they emit water vapor, not smoke) that should be permitted in public;
An alternative to nicotine patches or gum that can help smokers quit or reduce their dependence on nicotine (by turning them into "vapers");
A way for "big tobacco" to bypass tobacco regulations, offset financial losses resulting from reductions in smoking, and lure a new generation into nicotine addiction;
A threat to decades of progress in reducing tobacco use;
Something that health advocates should endorse as a safer alternative to smoking—a "harm reduction" program, like those that provide clean needles and syringes to drug users to reduce exposures to HIV and other infections;
A product with undocumented benefits and risks;
Some combination of the above.
While public health advocates are universally committed to reducing smoking, their reaction to the emergence of e-cigarettes has been mixed. Some have called for an outright ban on e-cigarettes until studies have been conducted to document their risks and benefits—a policy that is unlikely to be enacted. Many view e-cigarettes through the same lens as regular cigarettes, remain deeply distrustful of the tobacco industry given its well-documented legacy of concealing information about the risks of smoking, and advocate strong regulations that would limit advertising and make it difficult for teens to purchase e-cigarettes. This position is embodied in statements like one by Erika Seward of the American Lung Association, who was quoted by ABC News as saying, "With e-cigarettes, we see a new product within the same industry—tobacco—using the same old tactics to glamorize their products. They use candy and fruit flavors to hook kids." Other health advocates view e cigarettes through the "harm reduction" lens and favor regulation of e-cigarettes as "drug delivery devices." For smokers who are unable or unwilling to abandon their nicotine addiction, this group argues that, despite unknowns about the consequences of inhaling e-cigarette vapors, using e-cigarettes must be less dangerous than inhaling tobacco smoke. Both positions - a ban and regulation as a drug delivery device - are vehemently opposed by e-cigarette-makers.
The e-cigarette industry strongly denies that it markets its products to young people, arguing that there are plenty of adult smokers to convert to their product. Regardless, a growing number of teens are giving them a try. A recent report from the Centers for Disease Control and Prevention (CDC) notes that the percentage of high school students who have tried e-cigarettes doubled from 4.7% in 2010 to 10% in 2012. CDC estimates that there are nearly 1.8 million middle and high-school students who have used e-cigarettes, including 160,000 who have never used regular cigarettes, raising a "serious concern" because of the "negative impact of nicotine on adolescent brain development, as well as the risk for nicotine addiction." We know that most adult smokers started as teens, but we don't know yet if the growing number of teens who are trying e-cigarettes will remain e-cigarette users, quit using any form of nicotine, or be drawn into smoking for the first time.