Archive: May, 2012
Michael Yudell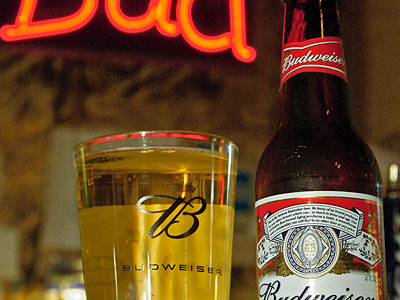 By Michael Yudell
In Sunday's New York Times, columnist Nicholas Kristof called for a boycott of Anheuser-Busch (maker of beers like Budweiser, Rolling Rock, and, for the fancier among you, Stella Artois) for its role in selling alcohol in the tiny Nebraska town of Whiteclay. According to Kristof, the stores in Whiteclay (population: about 10) sell more than four million cans of beer and malt liquor annually, most of it by Anheuser-Busch.
Almost all of that alcohol, it turns out, is consumed by individuals living on the Pine Ridge Indian Reservation, just across the border from Whiteclay, in South Dakota. The sale and consumption of alcohol is illegal on the Reservation, but Whiteclay is a few hundred yards away, just outside tribal jurisdiction.
Michael Yudell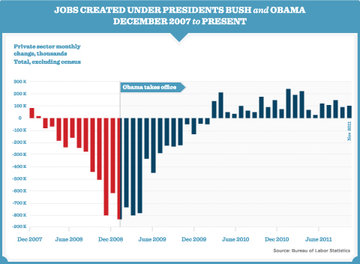 By Michael Yudell
Friday's release of April's weak jobs data was bad news for American workers in more ways than you might suspect, and bad news, perhaps, for the reelection prospects of President Obama. Only 115,000 jobs were added last month, a decline from 154,000 in March and well more than 200,000 for each month from December through February. We continue on course for an excruciatingly slow jobs recovery from our Great Recession.
The bad news for the employment market is obvious: even as the official unemployment number dipped a tenth of a percent to 8.1 percent, that dip was caused not by added jobs but by the 342,000 workers who stopped looking for them. These numbers become bleaker when adding in part-time workers who want full-time work and many but not all of those who've stopped looking for work — known as the U6, it pegs unemployment at a whopping 14.5 percent.
Jonathan Purtle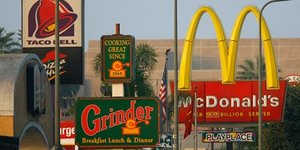 By Jonathan Purtle
Philadelphia's public health community descended on the Franklin Institute on Tuesday evening for a preview screening of The Weight of the Nation, an HBO documentary series about obesity in America that will be shown May 14th and 15th at 8 p.m.
The message is that the country's obesity crisis is serious: 37 percent of adults are obese, as are 17 percent of kids. Its causes are complex and thoroughly intertwined with our cultural, economic, and physical environments. And, luckily, the whole situation is preventable.
Michael Yudell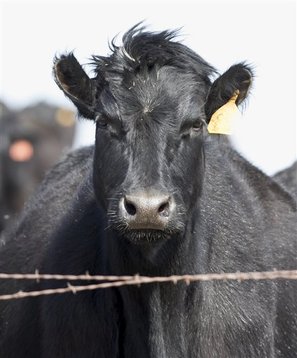 Last week the United States Department of Agriculture (USDA) reported a case of atypical bovine spongiform encephalopathy (BSE), popularly known as mad cow disease, in a California dairy cow. According to USDA Chief Veterinary Officer John Clifford, the cow was "never presented for slaughter for human consumption, so at no time presented a risk to the food supply or human health." There was also no threat from the cow's milk because milk does not transmit mad cow disease.
The good news is that this particular animal was identified and immediately removed from the food supply. The USDA is quick to point out its success in this matter and highlight the dramatic reductions in cases of mad cow disease worldwide — in 2011 there were 29 cases of the disease among cattle, a 99 percent drop from a 1992 high of more than 37,000 cases. The reductions are a result of banning the use of processed cow products in cattle feed. It turns out that cow cannibalism caused what is considered the classical form of mad cow.
But the infected cow that died in California had an atypical case, the causes of which are still unknown. On the PBS NewsHour last week, Linda Detwiler, a clinical professor at the College of Veterinary Medicine at Mississippi State University, suggests that the "origin may be sporadic [meaning it just occurs], genetic, or it may be a modification of classical BSE."