Archive: October, 2012
Michael Yudell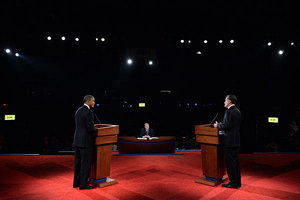 By Michael Yudell
A lot was missing from the presidential debate. A moderator, for one, would have been helpful (does anyone know the whereabouts of Jim Lehrer?). An energizing debate on the issues would have been most valuable, considering what's at stake. The debate was so boring to all but the most fervent Romney supporters that comedy writer Andy Borowitz reported that "millions of Americans lost consciousness on Wednesday night between the hours of 9 and 10:30 P.M. E.T."
All kidding aside, also missing was much mention of pressing public health issues. True, there were words about the Affordable Care Act, and the president did muster a defense of his signature legislation in the face of Romney's threat to repeal it. (My colleague Rob Field has posted an excellent analysis of that part of the evening on his new blog, The Field Clinic.) Still, most of the health-care discussion centered on the economic impact of Obamacare and false death panel-like claims made by Romney. On the impact of providing health insurance for most Americans, long-term and short-, not so much.
Michael Yudell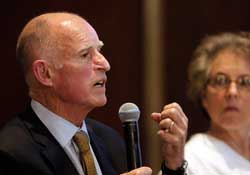 By Michael Yudell
On Sunday, the state of California became the first in the nation to ban the use of gay 'conversion therapy' for minors. "This bill bans non-scientific 'therapies' that have driven young people to depression and suicide," California Governor Jerry Brown said in a statement.
Mainstream mental health organizations have long decried the use of what has alternatively been known as conversion therapy, reparative therapy, sexual orientation change efforts, or sexual reorientation therapy. No matter its name, this form of treatment purports to be able to "treat" an individual's unwanted same-sex desires and change their sexual orientation.