Archive: January, 2012
Jonathan Purtle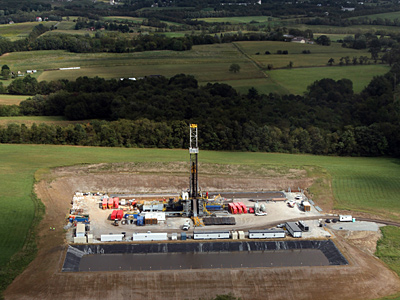 The struggle between private interests and the public's health is not a new one. As David Michaels describes in Doubt Is Their Product, powerful industries have always invested substantial resources to hide the health risks associated with their products. It seems that the hydraulic fracturing, or "fracking," industry may be joining the likes of tobacco and soda companies in their efforts to obscure science, mince words, and bend facts to their liking.
While doing research for our post on fracking chemical disclosure laws a few weeks back, we, like others, found some interesting inconsistencies between the facts about hydrofracking as presented on industry websites and those provided by other reputable sources.
Using Energy In Depth's website as a point of reference for the industry's perspective, this post takes a deeper look at some of the facts about fracking.
Jonathan Purtle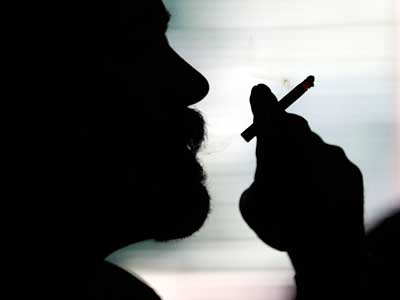 Geisinger Health, the major health care system of central and northeastern Pennsylvania, recently joined Abington Memorial Hospital, the World Health Organization and other tobacco-conscience health care organizations by announcing that it will screen prospective employees for nicotine before hiring—those whose urine tests positive for nicotine will not be hired. Along with smoke-free air policies, cigarette taxes, and graphic warning labels, pre-employment nicotine screenings are yet another arrow in the public health quiver of efforts aimed at getting people not to smoke.
Given that we're so serious about cracking down on smoking, one might wonder if we should consider a more efficient approach—one that completely stops people from smoking in the first place. This is the goal of NicVAX—a conjugate vaccine being developed to prevent and treat nicotine addiction.
According to Nabi Biopharmaceuticals, the company developing NicVAX with aid from a $4.1 million National Institute on Drug Abuse grant, the vaccine is intended to work by getting the body's immune system to produce antibodies, which bind to molecules of nicotine in the blood stream, which in turn block the nicotine reaching the brain and prevent the release of feel-good chemicals, like dopamine, which make cigarettes addictive. If it works as intended, NicVAX will prevent smoking and help people quit by making the experience less pleasurable—not an outright adverse experience as Antabuse (Disulfiram) does with alcohol.
Michael Yudell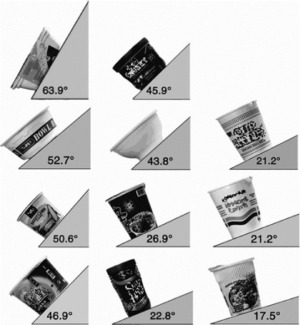 A recent report from National Public Radio freelance reporter Mara Zepeda (formerly of WHYY in Philadelphia) draws attention to a very serious, yet little known public health hazard—instant soup spills causing severe burns in young children.
According to several academic papers (here and here), hot soups, especially those prepackaged in foam cups, are one of the leading causes of burns in kids. The reason: the lightweight foam and top-heavy design of the cups are unstable and can easily tip over. Injuries occur when younger children pull the cups onto themselves. According to another study, because "the cooling curve of noodle soup is much slower, noodle soup may present a greater danger to children than other types of soup." The noodles, sticky and hot, adhere to a victim's skin leading to more severe burns.
In her report, Zepeda said she called a dozen burn units around the United States, and found that eight of them see soup injuries several times a week.