Archive: September, 2012
Michael Yudell, Associate Professor, Drexel University School of Public Health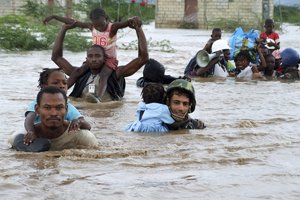 By Michael Yudell
What's the cost of global warming?
A report released last week on the human costs of climate change estimates that 400,000 people on our planet died from its consequences in 2010. That number is expected to rise to almost 700,000 by 2030. Sadly, climate change denialists are likely to ignore these new findings. But they do so at their own peril. Deaths from diarrheal disease, hunger, meningitis, illnesses related to heat and cold or carried by insects, not to mention a plethora of environmental disasters (flooding, hurricanes) are all increasing as the planet warms.
The report, Climate Vulnerability Monitor: A Guide to the Cold Calculus of a Hot Planet, was written by a team of scientists and policy makers from around the globe for the Climate Vulnerable Forum of DARA International, an organization that says it is "committed to improving the quality and effectiveness of aid for vulnerable populations suffering from conflict, disasters and climate change." The forum is made up of countries around the globe that are most vulnerable to the environmental and economic impacts of climate change.
Michael Yudell, Associate Professor, Drexel University School of Public Health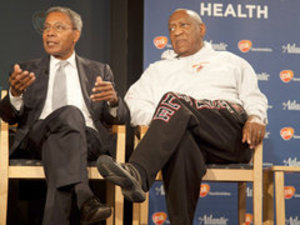 By Michael Yudell
The state of community health in Philadelphia was the topic of discussion at an Atlantic magazine-sponsored event at WHYY's studios in Center City on Monday. The Town Hall, headlined by comedian and Philadelphia native Bill Cosby and his longtime friend and collaborator Alvin Poussaint, a psychiatrist at Harvard, examined some of the challenges facing Philadelphians and the health of their communities.
The event itself wasn't groundbreaking, but is part of a growing chorus of people calling for action — to "think big" — about improving the health of our communities and fostering partnerships between communities, government, academia, and business. We in public health have, of course, been doing this for a long time, but it's good to see greater recognition of this work. The important stuff will be what comes next.
At Monday's Town Hall (a video of the full discussion is here), Cosby and Poussaint paid particular attention to the problems of obesity in kids and its long-term impact on community health, as well as the need to stem the obesity epidemic raging right here in the City of Brotherly Love. As Nan Feyler wrote Tuesday here at The Public's Health, obesity in Philadelphia's school kids has dropped 5 percent over the past four years. This success suggests that changes to the food environment in schools can have significant impact.
Nan Feyler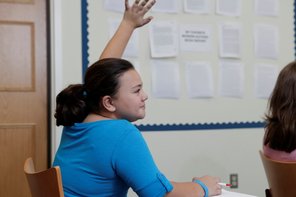 Today's post, by Nan Feyler, is one in a series of contributions by members of an expert panel intended to expand the breadth of The Public's Health. Feyler, chief of staff for the Philadelphia Department of Public Health, holds law and master of public health degrees, and is a former executive director of the AIDS Law Project of Pennsylvania.
By Nan Feyler
The recent report of drops in the rates of obesity and severe obesity in Philadelphia's public school children is good news. Not only has the overall obesity rate dropped nearly 5 percent, the greatest decline is in African American male and Hispanic female students who are among those at highest risk of obesity. While it is too soon to be certain what caused these declining numbers, for the past several years the School District of Philadelphia, the city health department's Get Healthy Philly campaign, and non-profits like The Food Trust have focused on a public health strategy to create a healthier food environment in schools.
At the same time, for overweight and obese children the school environment can feel lonely, hostile and unsafe because of teasing, bias and unchecked bullying.
Students report that weight is among the most common reasons that their peers are bullied. In one national study, 84 percent of adolescent students surveyed saw overweight students being called names, being teased in a mean way, and teased during physical activities. Over two-thirds reported observing overweight and obese peers being excluded, ignored, avoided, teased in the cafeteria, and targetted by negative rumors. The majority of students observed verbal threats and physical threats.
Jonathan Purtle, Doctoral candidate in public health. Works at Drexel's Center for Nonviolence and Social Justice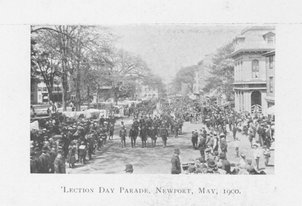 By Jonathan Purtle
Emotions rise high when election season rolls around every four ears. Could the culmination of this excitement and passion for political participation result in excess motor vehicle fatalities when Election Day finally arrives? A 2008 study published in the Journal of the American Medical Association suggests so.
Using data from the Fatality Analysis Reporting System, the researchers tested how the number of fatal motor vehicle crashes on election Tuesdays in eight years when presidents were on the ballot compared with the number of fatal motor vehicle crashes on the Tuesdays before and after Election Day. Only fatal crashes occurring during local polling hours, between 8 a.m. and 7:59 p.m., were included in the analysis.
On the election Tuesdays between 1976 (Jimmy Carter) and 2004 (George W. Bush), 1,265 people died in motor vehicle accidents while the polls were open — an average of 158 deaths per day, 13 per hour. The average for the two control Tuesdays was 134 deaths per day, 11 per hour. In other words, based on this comparison the risk of dying in a motor vehicle accident was 18 percent higher on Election Day than it was on the Tuesdays on either side. The researchers found that this increase in risk remained relatively consistent regardless of the age or sex of those involved in the accident, the location where it occurred – and, yes, whether a Democrat or a Republican won the presidency.
Michael Yudell, Associate Professor, Drexel University School of Public Health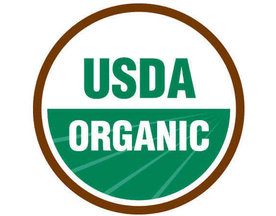 By Michael Yudell
A recent study by Stanford University scientists claiming that "the published literature lacks strong evidence that organic foods are significantly more nutritious than conventional foods" has left in its wake a bizarre flurry of bad reporting about the value of organics. Don't be fooled by such claims. Organic food may be no more nutritious than conventional food, but that offers little insight into the overall value of organics or its impact on the public's health.
The study weighs in on whether organically farmed products are safer or healthier than their conventionally farmed cousins.
This is an important question for several reasons. First, organic products tend to be more expensive, sometimes significantly so, compared to non-organic products; if people are paying more, they deserve to know why. Second, if organic products turn out to be more nutritious, this would be an important argument supporting the value (health and economic) of organic farming. And third, if organic products turn out to be safer, by exposing consumers and the environment to fewer pesticides, then eating them might decrease the health risks and environmental impact associated with exposure to the chemicals.
Michael Yudell, Associate Professor, Drexel University School of Public Health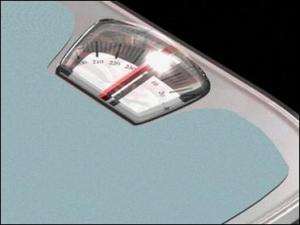 By Michael Yudell
My colleague in blogging (and at Drexel University), Rob Field, who normally writes about health policy and can put even the Affordable Care Act into understandable language, takes on a different topic today: Overweight physicians.
It's a provocative piece. Take a look.
---
Read more about The Public's Health.
Michael Yudell, Associate Professor, Drexel University School of Public Health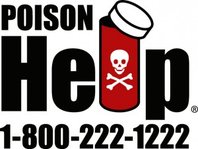 By Michael Yudell
Parents of young children should pay close attention to some scary new numbers from the nation's top consumer safety agency: Batteries, particularly the small coin- or button-sized ones that are increasing in popularity, can be a menace to child safety. Too many kids ingest them, and the problem is increasing in frequency. But this warning comes with some good news. Consumer advocates and clinicians believe that we can remedy this problem fairly easily: make it more difficult for kids to remove batteries from household products and packaging, and educate parents about their potential dangers.
The United States Consumer Product Safety Commission's data on these injuries, published last month in the Centers for Disease Control and Prevention's Morbidity and Mortality Weekly Report, shows that nationwide between 1997 and 2010, about 40,000 children under 13 were treated in hospital emergency rooms for swallowing a battery; 14 kids died as a result of battery ingestion over that period. Almost three-quarters of total injuries were in children age 4 and younger, and 10 percent resulted in hospitalization. Fifty-eight percent of the accidents for which a battery type was identified were caused by the small batteries that are often found in watches, calculators, toys and games, hearing aids, cameras, and remote controls and other electronic devices. These were implicated in 12 of the 14 deaths.
Batteries can injure children in several ways. If lodged in the esophagus, the battery may, according to one study, "cause severe tissue damage in just two hours," leading to complications that include damage to the connection between the trachea and esophagus, vocal cord paralysis, a tear in or narrowing of the esophagus, or, most severely, internal bleeding. Ingested batteries can be especially harmful because they can leak an alkaline electrolyte, damaging tissue, or they may generate an electrical current that generates hydroxide, also causing tissue damage.
Jonathan Purtle, Doctoral candidate in public health. Works at Drexel's Center for Nonviolence and Social Justice
By Jonathan Purtle
Jobs jobs jobs. Both parties' national conventions were abuzz with talk of plans to address unemployment — 8.1 percent nationally in August, the government reported Friday (and certainly higher locally, where preliminary July rates were 9.1 percent for the Philadelphia metro area and 11.6 percent in the city). The importance of revitalizing the economy undoubtedly resonates with most Americans, for obvious reasons. Here's another: A vast body of public health research indicates that losing your job can mean losing your health.
And while creating new jobs, and well-paying ones at that, may solve unemployment, a new study published in the journal Social Science & Medicine raises questions about the potentially lingering health effects of the nation's economic downturn.
In the fall of 2009, near the height of the great recession, researchers at Yale conducted the random door-to-door survey of households in New Haven, Conn. Seventy three percent of those approached completed the survey, yielding a study sample of over 1,200 people. Of them, 14.5 percent reported being unemployed and looking for work, 18.4 percent working part-time.
Michael Yudell, Associate Professor, Drexel University School of Public Health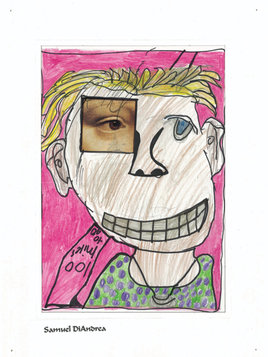 By Michael Yudell
Autism, the lifelong neurodevelopmental disorder marked by a range of social and communication impairments, has seen its share of reckless claims about causes and cures.
From the belief that the emotional coldness of the so-called refrigerator mother caused her child's autism to the fabricated science that vaccines were a trigger, such misbegotten ideas have, at best, offered only temporary hope to affected families, and, at worst, done incalculable harm to the public's health. Because scientists still know so little about autism's causes – almost certainly a complex combination of multiple factors – it should come as no surprise that claims based loosely or not at all on science continue to attract public attention.
At quick glance, a recent opinion article in the New York Times by writer Moises Velasquez-Manoff, claiming that "perhaps one-third, and very likely more" of autism cases look like a brain-damaging inflammatory disease caused by a parasite deficiency that "begins in the womb," offers interesting insight into the science of autism causation. Researchers around the world are hard at work trying to decipher the puzzle that is autism, and Velasquez-Manoff draws attention to some of their work.