Archive: August, 2012
Michael Yudell, Associate Professor, Drexel University School of Public Health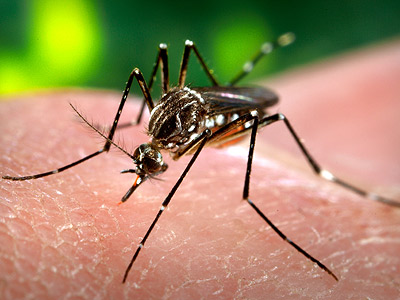 By Michael Yudell
With 7 cases of mosquito transmitted West Nile Virus recently confirmed in Pennsylvania, counties around the state are warning residents to protect themselves by taking steps to avoid infection and prevent mosquito breeding. But don't let the low number of so-far-confirmed cases fool you. Of the thirty-nine counties in the state that are part of the Pennsylvania West Nile Virus Control Program, thirty-five are considered high-risk for the virus. Making matters worse is that as climate change brings hotter, wetter, and more humid summers, we are likely to see cases of West Nile on the rise.
Most people infected with West Nile experience no symptoms, while 25 percent contract West Nile Fever, a mild flu-like illness with symptoms including fever, headache, and body ache that generally last for just a few days. A small number of cases, less than 1%, are classified as West Nile neuroinvasive disease (WNND), a dangerous condition that results in severe illness, disability, and sometimes death. According to the Centers for Disease Control and Prevention, symptoms of WNND "include headache, high fever, neck stiffness, stupor, disorientation, coma, tremors, convulsions, muscle weakness, and paralysis."
Jonathan Purtle, Doctoral candidate in public health. Works at Drexel's Center for Nonviolence and Social Justice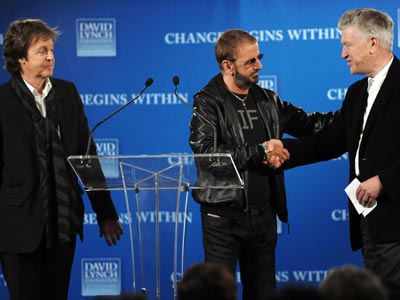 By Jonathan Purtle
Youth violence is a big and complex problem, especially in Philadelphia. Could something as simple as having city school students close their eyes and sit in stillness for 30 minutes a day help address its stress-related consequences?
Filmmaker David Lynch, who credits his own experience living here 40 years ago— "The city was full of fear. …There was violence and hate and filth," he said in an interview — as an inspiration for his storytelling, seems to think that it would.
John A. Rich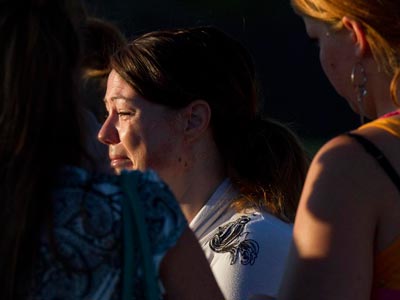 Today's post, by John Rich, is the first in a series of contributions by members of an expert panel intended to expand the breadth of The Public's Health. Rich, a primary care physician and director of the Center for Nonviolence and Social Justice at Drexel University School of Public Health, discussed his work during a 2010 interview for his book Wrong Place, Wrong Time: Trauma and Violence in the Lives of Young Black Men.
By John A. Rich
In the days since a gunman opened fire on moviegoers in Aurora, Colo., the nation has watched as stories of inexplicable horror and death have emerged alongside stories of miraculous survival and a community coming together to heal. The focus has also turned to the alleged perpetrator of these violent acts, in an attempt to understand or even explain why someone might so randomly attempt to take so many lives. Other reports have looked at the issue of firearms, reasonably asking how someone so unstable could accumulate such an arsenal of lethal weapons.
Michael Yudell, Associate Professor, Drexel University School of Public Health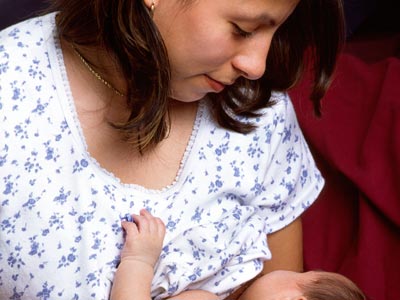 By Michael Yudell
The Centers for Disease Control and Prevention released their annual Breastfeeding Report Card last week and there's good news and bad. Thanks to a concerted effort by the CDC and health workers in states and localities across the country, breastfeeding rates continue to rise nationally.
Here in Pennsylvania, however, rates still lag behind the national average (we rank 40th nationwide); the Commonwealth also fares poorly on "how well maternity care practices at hospitals and birth centers support breastfeeding." Neighboring New Jersey, on the other hand, ranks above the national average on both counts.
Jonathan Purtle, Doctoral candidate in public health. Works at Drexel's Center for Nonviolence and Social Justice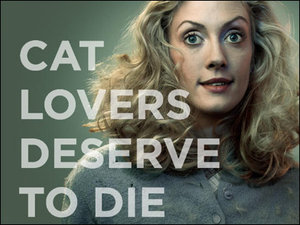 By Jonathan Purtle
There we stood in front of the bulletin board at the Old City coffee shop Fork:etc — perplexed, trying to decipher the meaning of the ad. Hipsters Deserve to Die, it said, over a picture of a young African American man wearing glasses and a scarf. My girlfriend works in marketing, I work in public health, and together we couldn't quite figure out the intention of the Lung Cancer Alliance's most recent social marketing campaign. The supplementary text — "lung cancer doesn't discriminate, neither should you" — wasn't particularly instructive. A visit to the organization's website provided some clarity.
The purpose of the No One Deserves to Die campaign is to "defeat the stigma and blame associated with lung cancer." The site makes that point that many people believe individuals with lung cancer did something (i.e., smoked cigarettes) to deserve their fate despite findings that a significant minority of people with lung cancer (the 2006 National Health Interview Survey puts it at 18 percent) have never smoked. An alliance fact sheet notes that lung cancer was the leading cause of cancer mortality in 2009 — responsible for 158,158 deaths, more than those caused by breast, prostate, and colon cancer combined. In terms of cancer incidence, or new cases, lung cancer was second to prostate cancer among men and second to breast cancer among women in 2008. Despite this, lung cancer is the focus of substantially less federal research than other cancers.