Archive: July, 2012
Michael Yudell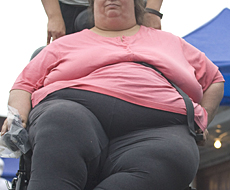 By Michael Yudell
The anti-gay marriage comments made a few weeks back by Dan Cathy, president and chief operating officer of Chick-fil-A, may be enough to turn your stomach and send you running to the nearest national chain eatery that doesn't mix homophobia with its fare. But let's not forget that much of what his restaurants sell can be dangerous in another way: the food at Chick-fil-A, along with other chains that serve high-calorie, over-salted, excessively sugared, and way-too-fatty foods, is a menace to the public's health. Obesity is literally killing America, and fast foods are pushing us toward the precipice.
The recent hubbub over Chick-fil-A was started by Cathy, who shared his belief that "we're inviting God's judgment on our nation when we shake our fist at Him and say we know better than you as to what constitutes a marriage. And I pray God's mercy on our generation that has such a prideful, arrogant attitude that thinks we would have the audacity to redefine what marriage is all about."
Michael Yudell
By Michael Yudell
Scientists have long known that malnutrition during childhood, especially before a baby's first birthday, can cause lifelong intellectual and behavioral problems. To make matters worse, a new study links those deficits to suppressed economic opportunities in adulthood, leading to a ripple effect on the surrounding community. The new data adds even more urgency to the need to address this persistent global challenge—one that demographics suggest has an outsized impact here in Philadelphia.
The latest research followed infants in Barbados who had been hospitalized for moderate to severe malnutrition, but were rehabilitated and had no further malnutrition episodes during childhood. As part of a longitudinal study that followed these kids into their 40s, scientists evaluated economic, mental health, cognitive, and general health outcomes. They also measured the findings against those for a group of "healthy comparison children" who had no history of malnutrition and were enrolled in the same schools. The island setting undoubtedly made the task of data collection and 40-plus years of follow-up easier.
Jonathan Purtle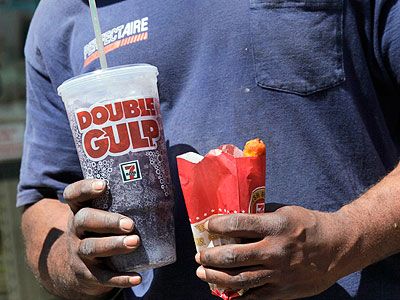 By Jonathan Purtle
Tuesday marked the first day of public hearings on New York Mayor Michael Bloomberg's proposal to restrict the size of sugary beverages (primarily soda) sold at most food service establishments to 16 ounces. The proposal—which is likely to reduce caloric intake, according to letter from researchers that was published Monday in the New England Journal of Medicine—is the most recent policy initiative intended to stem the tide of the nation's obesity epidemic.
There are lots of hurdles to be overcome before it goes on the books. Among them are the usual opponents of regulatory efforts to protect the public's health – an industry with pockets deep enough to spend millions of dollars lobbying elected officials at all levels and still have plenty left over to fund lawsuits, and members of the public who seem to view any sort of meddling as an unwarranted infringement upon their individual liberties even though all of us end up sharing the medical bills for their decisions. A century's worth of successful public health efforts aimed at preventing tobacco use (taxes, restrictions on availability, bans on advertising) provide some guidance for fighting these battles, but proponents of sugary beverage regulation are currently lacking an important weapon that proponents of tobacco regulation acquired in 1964—a report from the Surgeon General.
Michael Yudell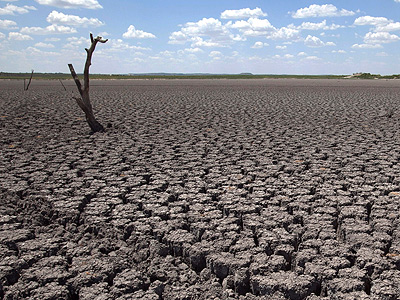 By Michael Yudell
Leave it to some good ol' hellfire to get the American public believing again in climate change. According to polling done last week by the University of Texas, 70 percent of Americans now believe that the climate is changing, compared to 65 percent just a few months back, and up from a low of 52 percent during the record winter snowfalls of 2010. These changes, of course, come in the wake of record heat across the United States and a widening drought now afflicting 29 states and covering 61 percent of the continental U.S. With the drought damaging crops and driving grain prices up, food prices are likely to rise in the coming months.
If this isn't enough to alarm even the most hardened climate change denialists among us (who, for the moment, account for just 15 percent of the American public), then how about the fact that the average temperature for the month of June across the continental United States was a full 2 degrees Fahrenheit higher than the average for all of the 20th century? This increase made the 12 months ending in June the warmest stretch since recordkeeping began in 1895.
Jonathan Purtle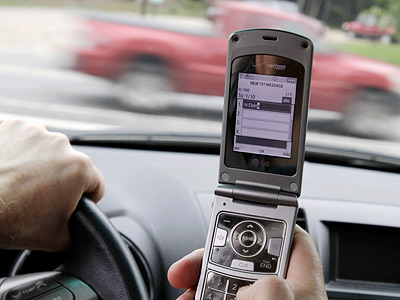 By Jonathan Purtle
Texting while driving, texting while walking, texting while biking—I must admit I've done it all, even though I know it's a dangerous and dumb thing to do. And I'm not alone. At this very moment, looking out my office window, I can count four drivers texting, checking e-mail, or surfing the web on their phones as their vehicles roll down 15th Street.
Just because everyone is doing something doesn't mean it's okay (texting is estimated to have been responsible for 16,000 traffic fatalities between 2001 and 2007). It does mean, however, that it's harder to get people stop doing it—even when they know it's dangerous. How can states prevent texting while driving when it's generally accepted as the norm?
Michael Yudell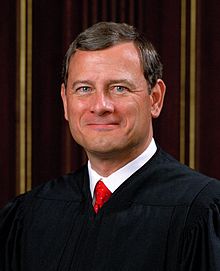 By Michael Yudell
There's been a lot of ink spilled the past two weeks as commentators left and right have offered their best explanations for Supreme Court Chief Justice John Roberts' majority opinion and decisive vote in favor of upholding the Affordable Care Act, albeit with some modifications in the law's Medicaid provision (read the full opinion here). That the swing vote was provided by Roberts surprised just about everyone, given the chief justice's seeming hostility to the law during oral arguments in March and his longstanding conservative bona fides.
From the left, explanations included speculation that, as Ronald Dworkin put it in the New York Review of Books, Roberts came to believe in spite of his own history "that unelected judges should be extremely reluctant to overrule an elected legislature's decision." Or, perhaps, as Jeffrey Rosen suggested in The New Republic, Roberts voted as he did "to protect the long-term institutional interests of the Court rather than embrace the conservative ideological agenda in its most radical dimensions."
Jonathan Purtle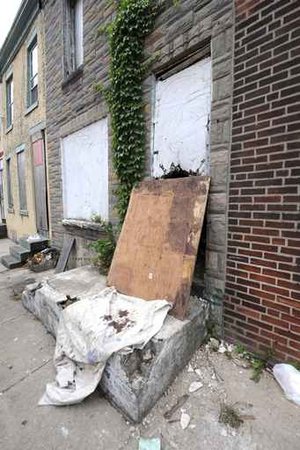 By Jonathan Purtle
Tuesday's four alarm blaze at an abandoned Fishtown warehouse, which sent one firefighter to the hospital, was the most recent reminder of Philadelphia's struggle to deal with the crumbling, flammable, and hazardous vestiges of its industrial past. In April, the dilapidated and long-neglected Thomas W. Buck Hosiery factory went up in flames went up incaught ablaze, killing two firemen.
It's unclear exactly how many abandoned factories and warehouses are aging on city blocks, but an in-depth Inquirer article on the issue suggests that the number may be somewhere around 2,800.
Michael Yudell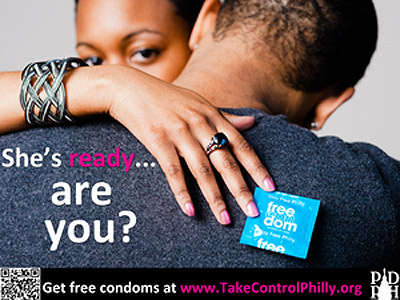 By Michael Yudell
When I was an awkward teen in the 1980s, I, like most other young males since the invention of vulcanized rubber, secretly carried a condom in my wallet … Just in case.
It was ridiculous. The condom imprinted a ring in the leather, ruining the wallet and making my clandestine attempt at preparation a joke. Never mind that it never got used, given how shy and immature I was in high school.