Poverty
Regine Metellus
What does your race say about your health – or your health about your race?
Quite a bit. In the coming weeks and months, contributors to The Public's Health from diverse backgrounds and different communities will be exploring the interconnections between the two, and more generally the lived meaning of race for Philadelphians. The idea for this occasional series of posts grew, frankly, out of the outrageous recent cover story in Philadelphia Magazine, "Being White in Philly," a misguided attempt to start a conversation about race in Philadelphia.
Michael Yudell, Associate Professor, Drexel University School of Public Health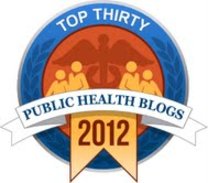 What interests you: Disease sleuthing? Global bioethics? Protecting the food supply? Protecting yourself when you travel?
A new ranking of the top 30 public health blogs places The Public's Health at No. 14. The complete list is below. Lots of interesting stuff.
And if you want to go beyond reading about public health, join us at 6 p.m. Friday for "Blogging and Beer: Public Health in Philadelphia." Also with us will be our editor at the Inquirer, public health writer Don Sapatkin, and some of our regular contributors. There is no cover charge for what we hope will be a lively discussion at Rembrandt's Restaurant in Fairmount, one of several health offerings at the Philadelphia Science Festival that we mentioned last week.

Best Public Health Blogs
Jonathan Purtle, Doctoral candidate in public health. Works at Drexel's Center for Nonviolence and Social Justice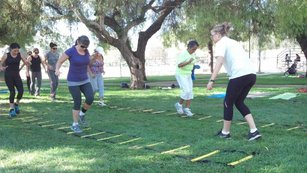 What gets people out and exercising in the park? Is it the characteristics of the community that surrounds the park, such as the presence or absence of crime and blight? Or is it the organized activities, such as the presence or absence of a Zumba class taught on Thursday nights by a local resident in neon tights?
The results of a study this month in the journal Public Health by researchers from RAND Corporation, University of Pennsylvania, and other academic institutions suggest that the latter might be more important. The study surveyed 24 parks in four cities, including six in Philadelphia, as well as 7,000 people who use and/or live near them.
Compared to the parks in other cities, those in Philadelphia stood out in a number of ways. While the neighborhoods surrounding the Philly parks were most impoverished—28.5% of households within a half-mile were below the federal poverty line —all six parks were staffed by a full time employee, more than the parks in other cities. Parks in Philadelphia also appeared to be more of a hub for community life. Seventy-nine percent of park goers in Philly reported meeting people they knew at the park, in contrast to 60 percent in Chapel Hill, N.C., 42 percent in Columbus, Ohio, and 39 percent in Albuquerque, N.M.
Matthew O'Brien
During his State of the Union address last month, President Obama challenged the assembled lawmakers to tackle comprehensive immigration reform. The issue has proven a divisive one in our national political discourse, and most of the discussion focuses on the political ramifications. Pundits have discussed how immigration reform might impact the Latino vote, as well as what types of immigrants would be eligible for citizenship, and what the role of border security is, to name a few hotly-contested questions in the current debate. Amid this political maelstrom, few have considered how comprehensive immigration reform might affect the nation's health. Understanding the health implications of immigration reform may contribute to the public discourse on the topic, and may also provide insights that are relevant to the equally divisive health reform debate. Remember that undocumented immigrants are explicitly excluded from Obamacare.
To examine this question carefully, I'll first discuss what we know about the demographics of undocumented immigrants in the United States. Then I will review the available evidence describing the health of this population and their health care use. First, however, I would like to acknowledge the challenges to studying this vulnerable population and the potential inaccuracies of the resulting data. It is widely known that Census reports include small numbers of undocumented immigrants. It is just as hard to assess the health status of this population as it is to count their numbers. Undocumented immigrants are also under-represented in most large health surveys, with a few exceptions presented below. As a result, our knowledge about the health of undocumented immigrants and their use of the health-care system is limited.
According to the best available evidence, there are 11.1 million undocumented immigrants residing in the U.S. — more than one-quarter of the nation's total immigrant population. It is estimated that there are 550,000 undocumented immigrants living in New Jersey, the fifth-largest of any state, and 160,000 in Pennsylvania, many of whom work in restaurants and have fueled the recent food renaissance in Philadelphia. At the national level, most undocumented immigrants are Latinos — 82 percent, to be exact. Because Latinos constitute the overwhelming majority of the nation's undocumented immigrants, let's focus on Latinos when reviewing the medical literature and discussing the impact of immigration reform on the nation's overall health.
Janet Golden and Jeffrey Anderson
By Janet Golden and Jeffrey Anderson
The great blues songs of the 1920s have a lot to teach us about the miseries of what experts call insect vectors of human disease, many of which remain a problem throughout the world. Our last look at music recounted blues bacterial lyrics through the ages.
Now, buggers of the '20s:
Mariana Chilton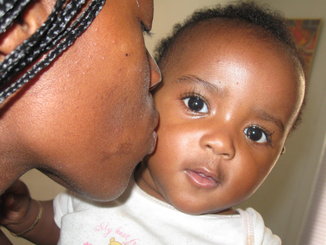 On Friday if Congress and the president do not act, what is known as the budget sequestration-- automatic cuts to a wide range of government programs– will kick in.
This spells public health disaster.
The first to feel the massive cuts to public health programs will be mothers and young children. The youngest are like canaries in a coal mine – the most sensitive to any change in the political winds, and thus the best human indicators of how well our policies are working. Cuts are scheduled to hit Head Start, childcare subsidies, special education, and mental health services, to name just a few.
Janet Golden
By Janet Golden
Did you know that sometimes there is a free lunch — or, more precisely, free money?
If not, then let me guess: You haven't finished reading the 900+ pages of the Affordable Care Act, even though this was one of your New Year's resolutions. And maybe you've woken up in the middle of the night wondering: What's in it for public health?
Erin Cusack and Bette Begleiter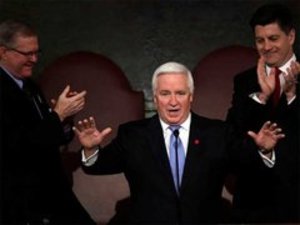 On Monday, Ohio Gov. John Kasich, a conservative Republican, said "yes" to his state receiving billions of federal dollars to increase health-care coverage through Medicaid expansion. The following day, Republican Gov. Tom Corbett, in an unsurprising but still disappointing turn of events, announced he was "not recommending" that Pennsylvania accept this money at this time – a statement that could leave hundreds of thousands of uninsured families out in the cold.
Since 2010, the public debate on health reform – plagued by myths, political ideology, and not a few unfounded claims – has devolved from a conversation about solving the problem of the uninsured, to a game of partisan bickering and infighting. Now, with election season behind us and the implementation of most important provisions of the Affordable Care Act (ACA) less than a year away, Pennsylvania faces the largest public policy decision regarding Medicaid in decades, as does New Jersey: Should the state expand Medicaid and health coverage as part of landmark health care reform?
In 1965, when President Lyndon B. Johnson amended the Social Security Act to enact Medicaid, the federal government promised an unprecedented state-federal partnership that would provide health insurance to millions of uninsured Americans. Although all 50 states would eventually join the program by 1982, only six would set the precedent by joining Medicaid in its inaugural year. Pennsylvania was one of them. As a result, thousands of uninsured Pennsylvanians had access to life-saving health care for the first time.