Michael Yudell
Michael Yudell, Associate Professor, Drexel University School of Public Health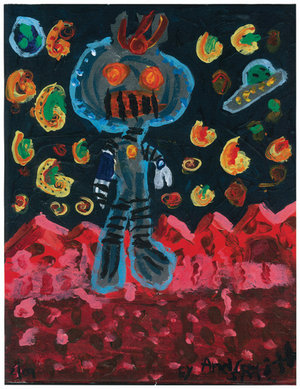 Every so often a science news story comes along proclaiming that we are on the cusp of a revolutionary new understanding of autism spectrum disorders. In the past few years, research showing that genes, environmental factors, or some combination of the two cause or contribute to the development of autism have cycled through the media. Yet today we still know so frustratingly little about what causes autism and what the best treatments for it are. Never mind that we have a long way to go in providing consistent and first-rate services for all autistics (both children and adults at all points on the spectrum) and their families.
I don't want to sound too cynical, because there are many researchers hard at work making progress in these areas. But I will say that the media still largely fails autistic people, their families, and the general public in reporting on autism. And although scientists do have a responsibility for how their research is communicated to the public, the presentation of that research also requires a deft pen, computer, tablet, or whatever your writing instrument of choice is.
Exhibit A: a story from Sunday's New York Times by veteran science writer Gina Kolata—"Autism's Unexpected Link to Cancer Gene"—which highlights research connecting the gene PTEN to a role in both the development of cancer and autism.
Michael Yudell, Associate Professor, Drexel University School of Public Health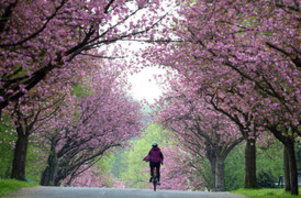 By the time we are adults, the role of trees in our lives is largely reduced to providing shade and making us grateful that there are enough of them around to pump oxygen into the air we breathe. Long gone, too, are the days when a good tree to climb was challenging fun – or when we carved the name of someone we loved into its bark.
But don't fret. There may be good reason to fall in love with trees all over again. Several new studies draw attention to the relationship between tree density and human health. My colleague at the Drexel University School of Public Health, Anneclaire De Roos, analyzes several new studies examining this relationship on her blog, Living With Health Risks. It makes for a very interesting read. Take a look. And hug a tree.
---
Read more about The Public's Health.
Michael Yudell, Associate Professor, Drexel University School of Public Health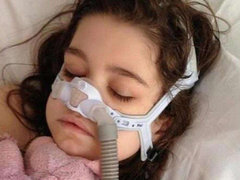 In back-to-back rulings this week, a federal judge decided that two children with end-stage cystic fibrosis—10-year-old Sarah Murnaghan on Wednesdayay and 11-year-old Javier Acosta on Thursday—should be eligible for a lung transplant from the adult donor list, rather than the under-12 list from which they are unlikely to receive new lungs in time. There are too few pediatric transplant donors to meet the demand. The transplants, if successful—if appropriate adult donors are found—would offer them new leases on their still very young lives.
Earlier this week Sarah's parents had appealed directly to U.S. Health and Human Services Secretary Kathleen Sebelius to make an exception for her. When Sebelius refused to intervene, the Murnaghans took their case to court; after U.S. District Court Judge Michael Baylson ruled in their favor, Javier's mother did the same and got a matching decision within hours. The rulings will be revisited at a June 14th hearing. Until then, Sarah and Javier, both at Children's Hospital of Philadelphia, are eligible for lungs from the adult transplant waiting list, increasing the chances that they may receive the life-saving operation.
Bioethicist Arthur Caplan, director of the division of medical ethics at NYU Langone Medical Center, said he is concerned about fairness. "It is not clear why everyone now waiting at the bottom of any transplant list would not seek relief in federal court," Caplan told NBC news Wednesday, before Javier's mother filed. "Unless the judge has reason to think the lung distribution rules are simply a product of age discrimination and nothing more—which seems highly unlikely—then this becomes a troubling instance of non-doctors deciding who is the best candidate to receive a lung or other scarce medical resource."
Michael Yudell, Associate Professor, Drexel University School of Public Health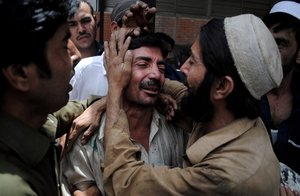 A United Nations worker was gunned down by extremists near Peshawar, Pakistan, while delivering vaccines Tuesday in the village of Kaggawala. The World Health Organization, which runs the Global Polio Eradication Initiative for the U.N., then announced that it was temporarily suspending the program in Pakistan.
The attack was not the first against the U.N's anti-polio program. In December of 2012, nine polio eradication workers were killed there, threatening progress against the crippling and deadly disease. Violence has also flared against vaccine workers in Nigeria which, along with Pakistan and Afghanistan, is one of the only three countries on earth where the disease is still endemic.
This upsurge in violence against U.N. polio vaccine workers was triggered, in part, by the CIA's fake hepatitis B vaccination campaign run as part of the hunt for Osama bin Laden in 2011 (vaccine workers were sent to Bin Laden's compound to try to collect DNA samples). Some Pakistanis have come to believe that vaccination is an American plot to sterilize them or to spy on them.
Michael Yudell, Associate Professor, Drexel University School of Public Health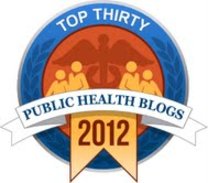 What interests you: Disease sleuthing? Global bioethics? Protecting the food supply? Protecting yourself when you travel?
A new ranking of the top 30 public health blogs places The Public's Health at No. 14. The complete list is below. Lots of interesting stuff.
And if you want to go beyond reading about public health, join us at 6 p.m. Friday for "Blogging and Beer: Public Health in Philadelphia." Also with us will be our editor at the Inquirer, public health writer Don Sapatkin, and some of our regular contributors. There is no cover charge for what we hope will be a lively discussion at Rembrandt's Restaurant in Fairmount, one of several health offerings at the Philadelphia Science Festival that we mentioned last week.

Best Public Health Blogs
Michael Yudell, Associate Professor, Drexel University School of Public Health
Despite slowly declining teen birth rates in the United States, more than 367,000 young women and girls ages 15-19 had babies in 2010, according to a recent vital statistics report from the Centers for Disease Control and Prevention. This number accounted for almost 10% of all births that year. Making matters worse, nearly 1 in 5 of those teen births was a repeat birth, meaning it was at least the second time that teen mother had had a baby. Most of those repeat births were for a second child, but over 12% of them were for births of a third child or more.
Teenagers having babies can have negative consequences for mother and child alike. According to a study by E. Ruedinger and J.E. Cox at Children's Hospital in Boston and Harvard Medical School, outcomes for both are worsened by the social and economic factors affecting the women independently of their status as teen mothers.
Having a child can limit a teenage mom's ability to attend school or get a job. Teenage mothers also experience high rates of depression, substance abuse, and higher levels of intimate partner violence. They also, compared to their peers, have higher rates of poverty.
Michael Yudell, Associate Professor, Drexel University School of Public Health
In just a few weeks, the City of Brotherly Love will welcome the third annual Philadelphia Science Festival — a 10-day-long, citywide celebration of science that features lectures, debates, hands-on activities, special exhibits, and a host of other science-related programming coming to a museum, bar, or random space near you.
We here at The Public's Health will be participating in two events this year. On Friday, April 19 at 6 p.m. we will be hosting a discussion called Blogging and Beer: Public Health in Philadelphia. Our editor at the Inquirer, Don Sapatkin, will be joining us, as will some of our regular contributors. We expect to have a lively conversation at Rembrandt's Restaurant in Fairmount. If you want to participate and enjoy good food and drink, please come! There is no cover charge.
On Thursday, April 25 at 7 p.m. I will also be participating in a wacky evening that is appropriately titled Sounds Made Up: Tales from the History of Science. It brings historians and comedians together at The Chemical Heritage Foundation at the edge of Old City to dramatize, in the silliest way possible, absurdities from the histories of science, medicine and public health. Last year's rather risque event — the video above is from the year before — saw discussions of a medieval women birthing a cat, zombies, the history of the banana, and a discussion of Alfred Kinsey's toothbrush.
Michael Yudell, Associate Professor, Drexel University School of Public Health
This small story from a recent Morbidity and Mortality Weekly Report (MMWR), the federal government's weekly compilation of case studies and public health advisories, caught my eye: "Fatal and Nonfatal Injuries Involving Fishing Vessel Winches — Southern Shrimp Fleet, United States, 2000–2011."
We in public health—and probably much of the public—tend to think that our field is about large-scale prevention and intervention efforts on behalf of the population's well-being. Think anti-smoking laws and regulations, battles over soda size, and fights over the Affordable Care Act.
But most of what public health does is, in fact, fairly mundane. It thinks about the ways our daily routines can either harm us or make us healthier— in our eating habits or in our jobs, for example—and then finding ways capitalize on that information.