Mental Illness
Jonathan Purtle, Doctoral candidate in public health. Works at Drexel's Center for Nonviolence and Social Justice
Last week, the International Society for Traumatic Stress Studies had its annual meeting in Philadelphia. I was there, and discussions abound about "Criterion A." Contrary to what its name might suggest, Criterion A is not a vitamin, nor is it a short-course bicycle race. Criterion A defines the types of experiences that are considered traumatic enough to cause post-traumatic stress disorder (PTSD) according to the Diagnostic and Statistical Manual of Mental Disorders (DSM). Criterion A has long been a point of contention, in part because it has significant bearing on who receives a PTSD diagnosis and is eligible for evidence-based treatments covered by insurance.
There are special rules when it comes to PTSD. As opposed to most other disorders in the DSM, for which diagnoses are based on symptoms alone, PTSD requires that a person be exposed to a "potentially traumatic event" and then develop specific symptoms. Criterion A defines what counts as: 1) a potentially traumatic event, and 2) a level of exposure sufficient to cause PTSD. Last May, Criterion A was changed with along with other modifications to the PTSD diagnosis in the new DSM 5.
What are considered potentially traumatic events in the DSM 5? A potentially traumatic event is one that involves "death, threatened death, actual or threatened serious injury, or actual or threatened sexual violence." As with the previous version of the DSM(4), a serious car accident is considered a potentially traumatic event, getting laid off, while highly stressful, is not. The definition of a potentially traumatic event in the DSM 5 is quite similar to that in the DSM 4, but differs in that sexual violence is explicitly named instead of being lumped together with other threats to "physical integrity." This change can be interpreted as a small milestone in breaking the silence about sexual violence and its consequences. Depending upon the circumstances of the event, 30%-80% of sexual assault survivors develop PTSD—a rape takes place about every six minutes in the United States.
Andrea Segal and Dominic Sisti, Penn Department of Medical Ethics & Health Policy
Have you seen Netflix's new critically acclaimed series Orange is the New Black?
If you haven't, you should.
The series, based on the real life experiences of Piper Kerman, who served over a year in federal prison for her involvement in a drug trafficking scheme, offers a gripping look at life for women behind bars.
Jonathan Purtle, Doctoral candidate in public health. Works at Drexel's Center for Nonviolence and Social Justice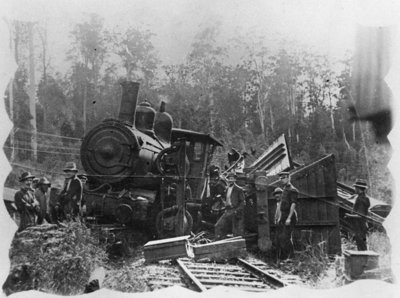 June is post-traumatic stress disorder (PTSD) awareness month. Sure, there are months for almost every medical condition imaginable. But this month's designation, which came about after Congress named June 27th national PTSD awareness day just last year, is a symbolic milestone in the mental health condition's history and struggle for legitimacy. The cluster of symptoms now known as PTSD—which can include having nightmares and flashbacks about a traumatic event, avoiding things that remind one of the event, feeling emotionally numb, easily startled, or "on edge," and others—has gone by many different names over the past 150 years.
In the mid-19th century, surgeon John Eric Erichsen coined the term railway spine to describe the symptoms he observed among people who survived or witnessed train accidents. American Civil War surgeon Jacob Mendez Da Costa described similar symptoms among soldiers he treated on the battlefield—a condition he called soldier's heart. Psychoanalysts Pierre Janet and Sigmund Freud documented the hysteria caused by childhood sexual abuse among their female patients. British military psychiatrist Charles Samuel Myers referred to the shell shock experienced by World War I soldiers after they returned from combat.
Time and time again, symptoms of PTSD were observed among people exposed to traumatic events, but were not recognized as "real" given social and political circumstances of the times. Things changed, however, when the forces of the women's liberation and anti-Vietnam War movements converged and PTSD was added to the Third Edition of the American Psychiatric Association's Diagnostic and Statistical Manual of Mental Disorders (DSM-III) in 1980. The addition legitimized PTSD as a medical condition and provided a shared language and framework to study and ameliorate the effects of overwhelming human experiences.
Jonathan Purtle, Doctoral candidate in public health. Works at Drexel's Center for Nonviolence and Social Justice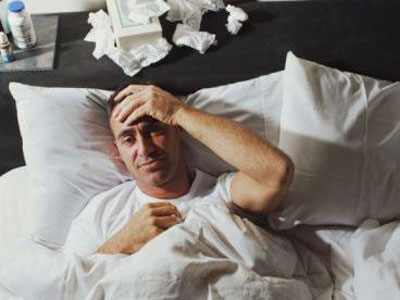 In a Psych. 101 class many years ago, I remember learning that some mental disorders were more common among people born in winter and spring. The reason was unclear. I pretty much forgot about this interesting factoid until reading about a recent study that found evidence of a link between some mental illness and the seasons: the flu.
The new study, published online this month in the journal JAMA Psychiatry, found that in utero exposure to maternal influenza was associated with a four-fold increase in the likelihood of developing bipolar disorder. The disorder, once known as manic depression, causes dramatic shifts in mood and energy, and can inhibit the ability to carry out day-to-day tasks. It affects an estimated 2.6 percent of American adults each year.
The research analyzed data from the Child Health and Development Studies, a large cohort of 19,044 people born in Alameda County, Calif., between 1956 and 1966. All of the study participants' mothers were members of the Kaiser Permanente insurance plan when they gave birth—providing the researchers with fairly comprehensive data on maternal health and information on whether or not they had the flu while pregnant.
Michael Yudell, Associate Professor, Drexel University School of Public Health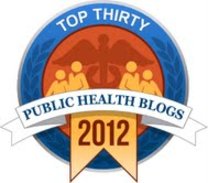 What interests you: Disease sleuthing? Global bioethics? Protecting the food supply? Protecting yourself when you travel?
A new ranking of the top 30 public health blogs places The Public's Health at No. 14. The complete list is below. Lots of interesting stuff.
And if you want to go beyond reading about public health, join us at 6 p.m. Friday for "Blogging and Beer: Public Health in Philadelphia." Also with us will be our editor at the Inquirer, public health writer Don Sapatkin, and some of our regular contributors. There is no cover charge for what we hope will be a lively discussion at Rembrandt's Restaurant in Fairmount, one of several health offerings at the Philadelphia Science Festival that we mentioned last week.

Best Public Health Blogs
Janet Golden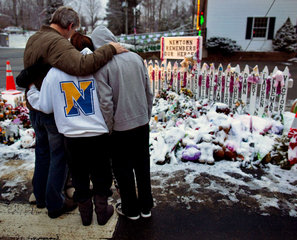 Janet Golden, a Rutgers University history professor, specializes in the histories of medicine, childhood and women.
By Janet Golden
Things to talk about when we talk about Newtown, mental health, and guns:
Michael Yudell, Associate Professor, Drexel University School of Public Health
In the wake of the awful tragedy in Newtown, Conn., some pundits are already trying to peer into the mind of the killer, making misbegotten claims about the cause and nature of his violent act.
On Wednesday, it was announced that Connecticut's chief medical examiner, H. Wayne Carver II, had asked geneticists at the University of Connecticut department of genetics to investigate whether a genetic condition might have been associated with the shooter's behavior.
And so on Thursday, The "Booster Shots" blog at the Los Angeles Times wondered, "Will Adam Lanza's genes help answer the incomprehensible?" The blog focused on Fragile X Syndrome, a hereditary disorder associated with mental retardation, as a possible risk factor for his behavior, as well as possible genes for depression or aggression.
Michael Yudell, Associate Professor, Drexel University School of Public Health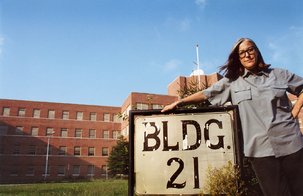 Kings Park: Stories from an American Mental Institution, a deeply moving and disturbing new documentary film from director Lucy Winer, will be screened this Monday night at International House, 3701 Chestnut St., in West Philadelphia. If you've got plans cancel them. Go see this incredible account of the history of Long Island's Kings Park State Hospital, once one of the nation's largest mental institutions housing up to 9,000 patients. It starts at 7 p.m. (free, no tickets required; doors open at 6:30 p.m.), and will be followed by a panel discussion, including the director and several mental health experts.
This is a heartrending film, centered upon the experiences of the director herself, who, after several failed suicide attempts as a troubled teen in the late 1960s, spent 2½ years in mental institutions, including six months at Kings Park. Today, Winer is a successful documentary filmmaker, and the film, she told me, is a more than 10-year labor of love, "started as a personal venture to try to sort out a chapter in my life I had locked away." But what started as a project about personal healing also became a film about getting the public "to know what kind of crisis we have in mental health care and how we got here."
The film's most powerful moments come as Winer and other former patients, nurses, attendants, doctors and family members recount their relationship to Kings Park and its impact on their lives. For the many thousands whose lives intersected with the facility, these memories offer a glimpse into the terror and desolation that was life in a state institution. In one of the most intense moments of the film, Winer recounts one of her first days at Kings Park, when she enters the day room in the violent women's ward, seeing drugged women, many sleeping or sprawled out on the floor. She begins to cry. But quickly another patient on the ward quietly comes up to her and tells her not to cry. "Do not cry," she said, "they'll hurt you." Vulnerability was not a good option at Kings Park, where patients could be abused in myriad ways for the slightest infraction.
Kings Park Trailer - August 2011 from Kings Park Documentary on Vimeo.