Medication
Michael Yudell, Associate Professor, Drexel University School of Public Health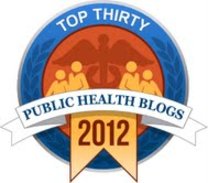 What interests you: Disease sleuthing? Global bioethics? Protecting the food supply? Protecting yourself when you travel?
A new ranking of the top 30 public health blogs places The Public's Health at No. 14. The complete list is below. Lots of interesting stuff.
And if you want to go beyond reading about public health, join us at 6 p.m. Friday for "Blogging and Beer: Public Health in Philadelphia." Also with us will be our editor at the Inquirer, public health writer Don Sapatkin, and some of our regular contributors. There is no cover charge for what we hope will be a lively discussion at Rembrandt's Restaurant in Fairmount, one of several health offerings at the Philadelphia Science Festival that we mentioned last week.

Best Public Health Blogs
Michael Yudell, Associate Professor, Drexel University School of Public Health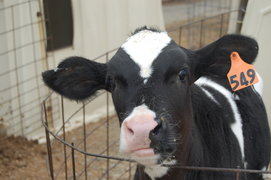 It has been 35 years since the U.S. Food and Drug Administration acknowledged that antibiotic overuse in farm animals posed a health risk to humans and announced its intention to withdraw approval for some types of uses of the antibiotics penicillin and tetracyclines. Back then, however, political pressure from the agriculture industry and drug companies, with a little help from our political leaders, made sure that those regulations went unenforced. A ruling by a federal judge in New York last week may change all that. The 55-page ruling requires the FDA to begin withdrawal proceedings for the two antibiotics, which are widely used in animal agriculture.
The case, brought by the environmental advocacy group the National Resources Defense Council, calls attention to the public health risks associated with the use of antibiotics in factory farming.
Antibiotic use in factory farming is, according to the Pew Commission on Industrial Farm Animal Production 2008 report, a growing public health threat and a known source of antibiotic resistance. Low- or sub-therapeutic doses of antibiotics have been given to farm animals since the 1940s to promote more rapid growth and to reduce the risk of disease outbreaks among livestock and other farm animals. According to the report, approximately "70% of all antibiotics used in the United States are used in farm animals" and farm animals consume up to 24 million pounds of antibiotics annually.