Kids
Jonathan Purtle, Doctoral candidate in public health. Works at Drexel's Center for Nonviolence and Social Justice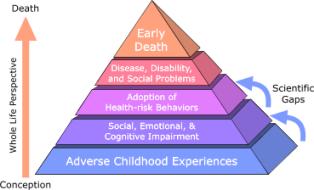 By Jonathan Purtle
In a box in my basement — amongst a broken TI-83 calculator, Discman, and other college-era artifacts — is a poster entitled "Forever 27." Once ubiquitous in dorm rooms, the poster depicts Jimi Hendrix, Janice Joplin, Jim Morrison, and Kurt Cobain in a Daliesque purgatory at the age when all of them died after bouts with substance abuse: 27 years old. In addition to being a tribute to rock legends, the poster embodies the popular belief that fame and fortune lead to excess consumption, which occasionally leads to an early, but glamorous, demise.
While there is probably some truth to this logic, a study published last month in the open-access medical journal BMJ Open suggests that something far earlier in their lives — exposures to extreme stress during critical periods of childhood development — may be behind a substantial portion of rock stars' premature mortality.

These kinds of stressors are known to trauma researchers as ACEs. The name comes from the Adverse Childhood Experiences study, a large research project started in the 1990s that discovered a strong, graded relationship between childhood trauma and stress and the leading causes of adult death in the United States. The research spawned many other studies, and we have written about several on this blog. The original research designated each type of trauma or stressor — growing up with an alcoholic parent, for example, or being physically abused or neglected — as an ACE. Among the ACE study's findings, adults who'd experienced one ACE as children were twice as likely to have become addicted to illicit drugs at some point in their lives than people who'd experienced zero ACEs. Those with three ACEs were over three times as likely; a person with five or more ACEs was nearly eight times as likely to have become addicted. A similar relationship was identified between ACEs and alcohol abuse.
The recently published research on early deaths among rock stars is part of a larger study of 1,489 pop stars who achieved fame between 1956 and 2006 (Elvis Presley to Amy Winehouse). The authors investigated 137 cases of musician mortality in that group. Using biographic information from a variety of sources, they determined each star's ACE score — it's based on a standard set of 10 questions — and whether their death was "substance abuse or risk related."
Michael Yudell, Associate Professor, Drexel University School of Public Health
By Michael Yudell
Late last month my wife and I packed up the car with our two girls and dog and headed south for Grandparents-palooza. It's our annual weeklong visit to South Florida, a land where the pastrami is neither too lean nor too fatty, drafts seem to be everywhere, and we get to leave the kids with the grandparents for a few nights of parents-of-young-kids' most precious commodity: uninterrupted sleep.
With all the shuffling around between two sets of grandparents' homes and cars, and watching my mom and father-in-law try to install car seats with some twine, Elmer's Glue, a power drill, and lots of T.L.C., I realized just how difficult it is to properly install a child safety seat. And reading up on the topic, I discovered just how often it's not done properly, even when you think it is – and how dangerous that ignorance can be.
Problems installing car seats are not limited to my parents' generation, a time before these things were commonplace. I like, many of you out there, went home from the hospital in my mother's arms, not a special seat. Today, if you have a child young enough to ride in a car seat, the chances are that it – and/or your child – is not correctly restrained. According to the National Highway Traffic Safety Administration, "3 out of 4 car seats are not used correctly."
Nan Feyler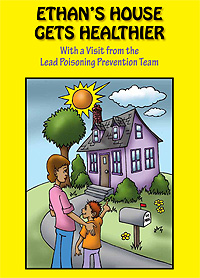 Nan Feyler is chief of staff for the Philadelphia Department of Public Health.
By Nan Feyler
Lead poisoning of children continues to be a serious health problem – and one that science has linked to lower and lower levels of exposure even as government has opted for greater and greater cuts in prevention programs.
Each year, thousands of children in the Philadelphia region alone are poisoned, most often from deteriorated paint and dust in older homes where lead paint remains under layers of newer lead-free paint. Chipping and peeling paint due to age, overdue or poor maintenance, unsafe remediation or wear and tear on well-used areas like doors and windows can create poisonous lead dust that, while often invisible, accumulates on surfaces throughout the house, putting young children and babies at risk.
Philadelphia's new Lead Paint Disclosure and Certification Law, which went into effect on Dec. 21, is intended to reduce the risk of lead poisoning in children who live in older rental properties in the city. Section PM-305 of the Philadelphia Property Maintenance Code already requires landlords to correct any peeling paint, cracked or loose plaster, decayed wood, and other defective surface conditions in a rental unit. Yet each year hundreds of children in Philadelphia are poisoned from exposure to lead paint and lead dust in the homes that their families rent.
Michael Yudell, Associate Professor, Drexel University School of Public Health
By Michael Yudell
There is so much to say about the awful tragedy at Sandy Hook Elementary School in Newtown, Conn. on Friday.
But for now, I encourage our readers to focus on those who perished. Remember their names and learn about their lives. Have their families in your thoughts.
Charlotte Bacon born 02/22/06
Daniel Barden 09/25/05
Rachel DaVino 07/17/83
Olivia Engel 07/18/06
Josephine Gay 12/11/05
Ana M. Marquez-Greene 04/04/06
More from 26 names to remember from Sandy Hook Elementary School »
Matt O'Brien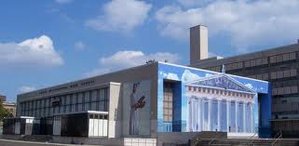 Matt O'Brien is an assistant professor of medicine and public health at Temple University and a founder of Puentes de Salud, a health center serving immigrant Latinos in South Philadelphia.

By Matt O'Brien
Almost six months ago, at a community meeting in South Philadelphia, I heard the following story, one that tragically illustrates a powerful connection between education and health:
A 17-year-old girl, born in Mexico and brought to Philadelphia as a young child, took her life — in large part because she saw no opportunity to pursue a college education after graduating from South Philadelphia High School, a milestone that she would have reached this coming June.
JoAnne Fischer and Bette Begleiter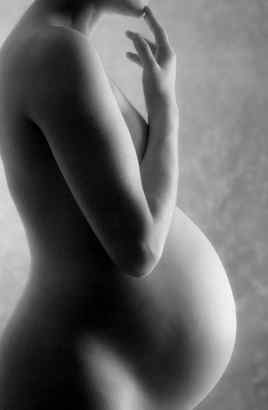 JoAnne Fischer is executive director, and Bette Begleiter deputy executive director, of the Maternity Care Coalition, a Philadelphia nonprofit that works to improve maternal and child health and wellbeing through the collaborative efforts of individuals, families, providers and communities.
By JoAnne Fischer and Bette Begleiter
Each year, Americans spend an average of more than $7,500 per person on healthcare and over $10,000 per birth. This is more than in any other country in the world. Does this expense lead to improved health outcomes? In terms of maternal mortality it is totally counterintuitive. The United States has some of the best economic development, nutrition, technology, and medical institutions in the world. We'd expect that mothers would no longer die in childbirth. We have made steady improvements over the past 80 years. Nonetheless, we are losing ground. And if we don't make important changes in our health and our health-care system, the trajectory is grim.
The U.S. ranks a dismal 50th in maternal mortality – dead last in the developed world and behind numerous other countries, from Turkey and Saudi Arabia. About 1,000 women across the country die each year from pregnancy-related complications, a rate of 14.5 deaths per 100,000 live births in 2007, the most recent data available from the Centers for Disease Control and Prevention. Another 34,000 women experience "near misses" that often result in chronic illness such as diabetes and hypertension. And the trend in recent decades often has been toward more deaths, not fewer. In Pennsylvania, for example, the maternal mortality rate rose from 9.7 per 100,000 live births in 2005 to 14.5 in 2010. These women do not have to die. Many of the complications are preventable with better access not only to prenatal care but to healthcare in general for women of child bearing age.
The harsh fact is that young women today are arriving to pregnancy in poorer health than their mothers. The obesity epidemic has impacted teens and young women, with over 50 percent of women giving birth in Philadelphia overweight or obese according to the Philadelphia Department of Public Health. Obese women are 50 percent more likely to have a surgical (Cesarean) birth and to experience more complications such as preeclampsia (1.5-3 times the risk) and gestational hypertension (2-3 times the risk). These complications dramatically increase their chance of dying.
Kristen A. Feemster
Kristen A. Feemster, M.D.,M.P.H., is an assistant professor of pediatrics at Children's Hospital of Philadelphia, where she sees patients and conducts research on infectious disease epidemiology and vaccine policy.
By Kristen A. Feemster
An old disease is back. Cases of pertussis, or whooping cough, have more than tripled in the past five years, with 2012 on track to be the most severe in over a half-century. More than 37,000 cases have been reported so far – 37 times the number in 1976, which was the lowest since the introduction of vaccines dramatically reduced prevalence of the disease.
Philadelphia is one of the communities that have been hit particularly hard. At my home institution in West Philadelphia, we have had 346 confirmed cases diagnosed since July 2011, compared to the usual average of one to two a month. Anyone can be infected but infants are most likely to develop severe illness. Two out of three infected infants will need to be hospitalized, and 1 in 100 infants with whooping cough will die from it – this is a disease to take seriously.
Before pertussis vaccine was introduced in the 1940's, there were an average of 115,000-270,000 cases per year in the United States, and 5,000-10,000 deaths. Disease rates have dropped significantly since then. So what is happening now? The alarming increase in pertussis cases is the result of a combination of factors: the challenge of controlling a highly contagious – and often under-recognized – disease, and the reality of an imperfect vaccine in an era of increasing public distrust of vaccines.
Nan Feyler
Nan Feyler is chief of staff for the Philadelphia Department of Public Health.
By Nan Feyler
Exposure to secondhand smoke is dangerous, especially to infants and children. Secondhand smoke can impact children's lung growth and pulmonary functions. It can cause sudden infant death syndrome (SIDS), respiratory illnesses, ear infections and more frequent and severe asthma attacks.
Alternatively, what kind of encouragement would help people voluntarily ban smoking on their own? Given the challenges of adopting a smoke-free home, is there value in supporting families who take a gradual, more incremental approach – starting small, say, by not smoking in front of children or establishing a single smoke-free room – as worthwhile steps on the path to going entirely smoke-free? Or does this confuse the message because only a total ban on secondhand smoke will protect children's health?
---
Read more about The Public's Health.
Michael Yudell, Associate Professor, Drexel University School of Public Health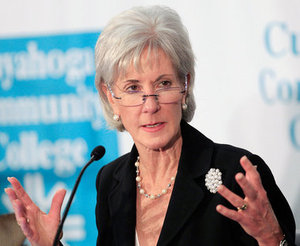 By Michael Yudell
In a move sure to rankle anti-birth control activists, the American Academy of Pediatrics, one of the nation's foremost expert groups on child and adolescent health, recommended Monday that its members provide emergency contraception to "teenagers in immediate need" and also write prescriptions, in advance, for emergency contraception "for teenagers to have on hand in case of future need." The move seeks to skirt a federal ban on over-the-counter sales of emergency contraception to girls under 17 and to educate physicians on the use, safety and efficacy of these pills.
This is good public health.
Why? Because it depends on science, mixed with compassion and understanding, to address two persistent and interrelated public health challenges: how to empower young women to prevent unwanted pregnancies and how to lower abortion rates that remain way too high in the United States.
Tia McDonald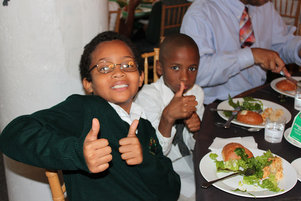 Tia McDonald is director of culinary operations for the Vetri Foundation for Children, a non-profit founded by chef Marc Vetri and restaurateur Jeff Benjamin that works to help kids experience the connection between healthy eating and healthy living. Chef Tia, a graduate of the Culinary Institute of America, has served as campus executive chef at the University of Pennsylvania, senior executive chef at the 2008 Olympics in Bejing, and as a development chef, formulating recipes with a nutritional focus. Follow her on Twitter @cheftiamcd

By Tia McDonald
The introduction of more nutritious foods to the federal lunch program this school year has brought news reports of kids going hungry rather than eating the added vegetables and whole grains, their spoofs and protests of the Healthy, Hunger-Free Kids Act of 2010 immortalized on YouTube. What appears to be missing in the biggest overhaul to the school lunch program is creativity, flavor, and the vision to entice kids to eat food that is not only tasty, but healthy and educational. So here's a revolutionary thought: bring more chefs to school for lunch. The lunchroom can be a classroom.
When I think back on my journey in the culinary world, the original classroom was my mom's kitchen. I was drawn in by the scents and enticed by the clamor of pots and pans. Some of my earliest memories are of my mom cooking our Christmas ham. I watched as she pulled it out of the oven to make sure it wasn't dry, and as she whipped together a combination of rich, sweet flavors that created a succulent finishing glaze to be married with the beast.
My mother never excluded me from the kitchen. She never feared that I would destroy the meal or burn myself. She saw my interest and nurtured it. "Smell the ham," she would say, insisting that I get my face close to the meat, becoming one with the smells that surrounded me. "What does it need? What would you baste the meat with?" My 4-year-old palate had no clue what she was talking about. But when the family sat down to the feast, enjoying the orange, clove, and whole grain mustard glaze my mother created, it all clicked.