Kids
Gerald Markowitz and David Rosner, authors of "Lead Wars: The Politics of Science and the Fate of America's Children"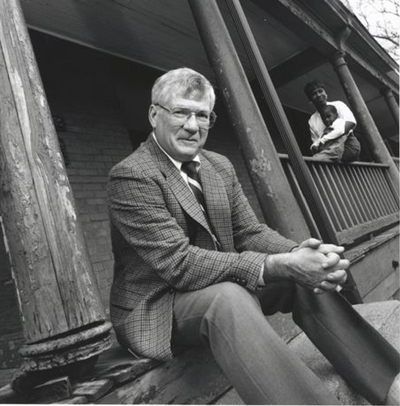 For much of the 20th century, America was plagued by a terrible lead poisoning epidemic that sent children into comas, convulsions, and even death. Lead paint covered the walls of homes throughout the nation, especially in the old, industrial cities, and poisoned hundreds of thousands of children. Philadelphia, it turns out, was the birthplace of a revolution in thinking about the impact of lead on children's development.
In the 1960s, as Civil Rights organizations, community groups and political activists turned the country's attention to poverty, lead poisoning became a symbol of the terrible price that children paid for absentee landlords who crowded families into poorly maintained and crumbling tenements.
But as health departments began assessing and addressing the worst conditions, they uncovered ever-more troubling facts. Huge numbers of children had blood lead levels above 40 micrograms per deciliter (µg/dL), then the amount that was considered dangerous in children, but did not show overt clinical symptoms.(Today, blood-lead levels above 5 µg/dL are considered the "reference level" above which the Centers for Disease Control and Prevention recommends action be taken.)
Janet Golden, professor of history, Rutgers University-Camden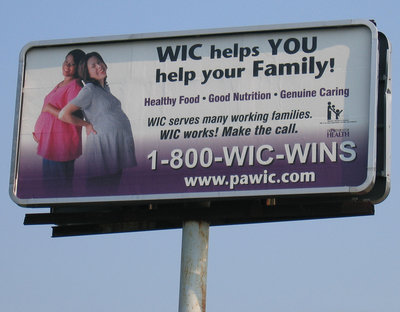 Update Oct. 4: In a news release on October 2, the Pennsylvania Department of Health outlined the steps being taken to maintain the WIC program during the current federal government shutdown. By using funds from the previous year and harboring administrative funds they hope to sustain operations for "a few weeks" and they are working with federal and state officials to "minimize service disruptions as much as possible."
This announcement follows the issuance of new guidelines by the Food and Nutrition Service of the US Department of Agriculture, allowing states to tap into additional funds but warning of funding shortfalls in fiscal year 2014.
---
Janet Golden, professor of history, Rutgers University-Camden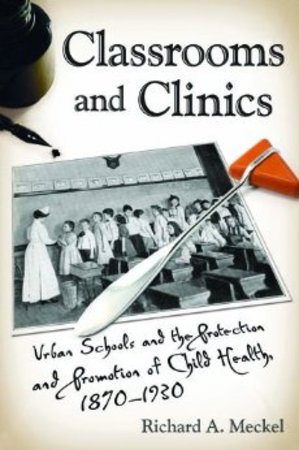 The funding crisis in the Philadelphia public schools threatens both the education and the health of city school children. With massive layoffs, including a substantial number of nurses, the public school system now has only one nurse for every 1,500 students. While many other urban public school systems move towards making schools sites for clinics that can deliver primary care to young people, Philadelphia is turning its back on this opportunity.
Urban school-based health care is the legacy of public health crusade that began about 140 years ago. Historian Richard Meckel of Brown University chronicles its early development in his forthcoming book Classrooms and Clinics: Urban Schools and the Protection and Promotion of Child Health, 1870-1930. (Full disclosure: I coedit the book series in which this volume appears). I interviewed him about how health-care providers became an integral part of urban public education and the benefits they provided to children and communities. School nurses were needed in the past and serve a vital role today.Janet Golden: How did health care become a part of urban education?
Michael Yudell, Associate Professor, Drexel University School of Public Health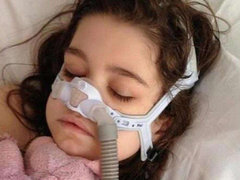 In back-to-back rulings this week, a federal judge decided that two children with end-stage cystic fibrosis—10-year-old Sarah Murnaghan on Wednesdayay and 11-year-old Javier Acosta on Thursday—should be eligible for a lung transplant from the adult donor list, rather than the under-12 list from which they are unlikely to receive new lungs in time. There are too few pediatric transplant donors to meet the demand. The transplants, if successful—if appropriate adult donors are found—would offer them new leases on their still very young lives.
Earlier this week Sarah's parents had appealed directly to U.S. Health and Human Services Secretary Kathleen Sebelius to make an exception for her. When Sebelius refused to intervene, the Murnaghans took their case to court; after U.S. District Court Judge Michael Baylson ruled in their favor, Javier's mother did the same and got a matching decision within hours. The rulings will be revisited at a June 14th hearing. Until then, Sarah and Javier, both at Children's Hospital of Philadelphia, are eligible for lungs from the adult transplant waiting list, increasing the chances that they may receive the life-saving operation.
Bioethicist Arthur Caplan, director of the division of medical ethics at NYU Langone Medical Center, said he is concerned about fairness. "It is not clear why everyone now waiting at the bottom of any transplant list would not seek relief in federal court," Caplan told NBC news Wednesday, before Javier's mother filed. "Unless the judge has reason to think the lung distribution rules are simply a product of age discrimination and nothing more—which seems highly unlikely—then this becomes a troubling instance of non-doctors deciding who is the best candidate to receive a lung or other scarce medical resource."
Janet Golden, PhD
Let's have a brief conversation about climate change.
How is climate change related to health?
Here is some of what the World Health Organization has to say: "Climate change affects the social and environmental determinants of health—clean air, safe drinking water, sufficient food and secure shelter." Global warming leads to excess deaths, and many major killers—diarrheal diseases, malnutrition, and malaria among them—are sensitive to climate and expected to worsen as it changes.
Kristen A. Feemster, M.D., M.P.H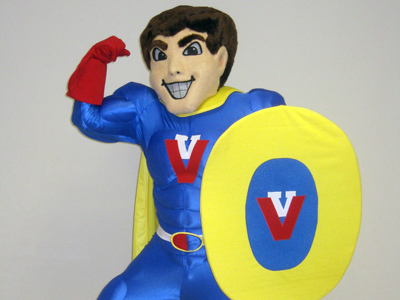 Almost 50% of children have not received all the recommended vaccines at some point before their second birthday, according to a study of 300,000 children that was recently published in JAMA Pediatrics. While some cases of skipped vaccines may be due to missed opportunities or difficulty accessing healthcare services, one in eight children in this study were undervaccinated due to parental choice to either delay or refuse vaccinations.
Here are some questions I hear about alternative vaccine schedules:
Why do parents veer from the recommended vaccination schedule?
Bette Begleiter
Across the country this Mother's Day 2013, moms will wake to pancakes and juice in bed and some assortment of cards, gifts and children sticky with syrup and ready (at least for an hour) to serve their mothers' every need. Missing from this familiar tableau will be the "gift" that would really make a difference for moms and families – comprehensive paid parental leave. While 163 countries provide paid maternity leave, the United States remains the only "developed" country missing this most basic benefit in support of family health (and family values) – the ability to take time off, with pay, to care for a new baby. How out of step is the U.S when it comes to parental leave? The only other countries that do not mandate paid parental leave are Liberia, Suriname and Papua New Guinea.
New Jersey, at least, is one of a handful of states that allows for partial salary through disability insurance.
The benefits of paid parental leave have been well documented. It is associated with lower infant mortality, increased breastfeeding, and better child and mother health outcomes. Parental leaves for dads have been shown to strengthen father/child relationships and increase the amount of time fathers spend with their children. Healthier children and healthier relationships don't just impact family well-being, they inevitably result in societal and economic benefits: fewer sick days, lower health care costs, and less need for family or child intervention.
Michael Yudell, Associate Professor, Drexel University School of Public Health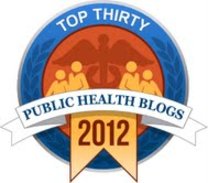 What interests you: Disease sleuthing? Global bioethics? Protecting the food supply? Protecting yourself when you travel?
A new ranking of the top 30 public health blogs places The Public's Health at No. 14. The complete list is below. Lots of interesting stuff.
And if you want to go beyond reading about public health, join us at 6 p.m. Friday for "Blogging and Beer: Public Health in Philadelphia." Also with us will be our editor at the Inquirer, public health writer Don Sapatkin, and some of our regular contributors. There is no cover charge for what we hope will be a lively discussion at Rembrandt's Restaurant in Fairmount, one of several health offerings at the Philadelphia Science Festival that we mentioned last week.

Best Public Health Blogs