Jonathan Purtle
Jonathan Purtle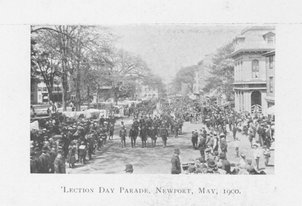 By Jonathan Purtle
Emotions rise high when election season rolls around every four ears. Could the culmination of this excitement and passion for political participation result in excess motor vehicle fatalities when Election Day finally arrives? A 2008 study published in the Journal of the American Medical Association suggests so.
Using data from the Fatality Analysis Reporting System, the researchers tested how the number of fatal motor vehicle crashes on election Tuesdays in eight years when presidents were on the ballot compared with the number of fatal motor vehicle crashes on the Tuesdays before and after Election Day. Only fatal crashes occurring during local polling hours, between 8 a.m. and 7:59 p.m., were included in the analysis.
Jonathan Purtle
By Jonathan Purtle
Jobs jobs jobs. Both parties' national conventions were abuzz with talk of plans to address unemployment — 8.1 percent nationally in August, the government reported Friday (and certainly higher locally, where preliminary July rates were 9.1 percent for the Philadelphia metro area and 11.6 percent in the city). The importance of revitalizing the economy undoubtedly resonates with most Americans, for obvious reasons. Here's another: A vast body of public health research indicates that losing your job can mean losing your health.
And while creating new jobs, and well-paying ones at that, may solve unemployment, a new study published in the journal Social Science & Medicine raises questions about the potentially lingering health effects of the nation's economic downturn.
Jonathan Purtle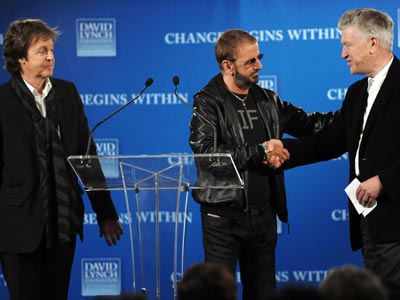 By Jonathan Purtle
Youth violence is a big and complex problem, especially in Philadelphia. Could something as simple as having city school students close their eyes and sit in stillness for 30 minutes a day help address its stress-related consequences?
Filmmaker David Lynch, who credits his own experience living here 40 years ago— "The city was full of fear. …There was violence and hate and filth," he said in an interview — as an inspiration for his storytelling, seems to think that it would.
Jonathan Purtle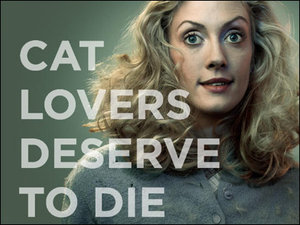 By Jonathan Purtle
There we stood in front of the bulletin board at the Old City coffee shop Fork:etc — perplexed, trying to decipher the meaning of the ad. Hipsters Deserve to Die, it said, over a picture of a young African American man wearing glasses and a scarf. My girlfriend works in marketing, I work in public health, and together we couldn't quite figure out the intention of the Lung Cancer Alliance's most recent social marketing campaign. The supplementary text — "lung cancer doesn't discriminate, neither should you" — wasn't particularly instructive. A visit to the organization's website provided some clarity.
The purpose of the No One Deserves to Die campaign is to "defeat the stigma and blame associated with lung cancer." The site makes that point that many people believe individuals with lung cancer did something (i.e., smoked cigarettes) to deserve their fate despite findings that a significant minority of people with lung cancer (the 2006 National Health Interview Survey puts it at 18 percent) have never smoked. An alliance fact sheet notes that lung cancer was the leading cause of cancer mortality in 2009 — responsible for 158,158 deaths, more than those caused by breast, prostate, and colon cancer combined. In terms of cancer incidence, or new cases, lung cancer was second to prostate cancer among men and second to breast cancer among women in 2008. Despite this, lung cancer is the focus of substantially less federal research than other cancers.
Jonathan Purtle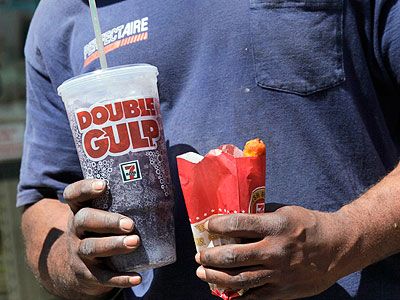 By Jonathan Purtle
Tuesday marked the first day of public hearings on New York Mayor Michael Bloomberg's proposal to restrict the size of sugary beverages (primarily soda) sold at most food service establishments to 16 ounces. The proposal—which is likely to reduce caloric intake, according to letter from researchers that was published Monday in the New England Journal of Medicine—is the most recent policy initiative intended to stem the tide of the nation's obesity epidemic.
There are lots of hurdles to be overcome before it goes on the books. Among them are the usual opponents of regulatory efforts to protect the public's health – an industry with pockets deep enough to spend millions of dollars lobbying elected officials at all levels and still have plenty left over to fund lawsuits, and members of the public who seem to view any sort of meddling as an unwarranted infringement upon their individual liberties even though all of us end up sharing the medical bills for their decisions. A century's worth of successful public health efforts aimed at preventing tobacco use (taxes, restrictions on availability, bans on advertising) provide some guidance for fighting these battles, but proponents of sugary beverage regulation are currently lacking an important weapon that proponents of tobacco regulation acquired in 1964—a report from the Surgeon General.
Jonathan Purtle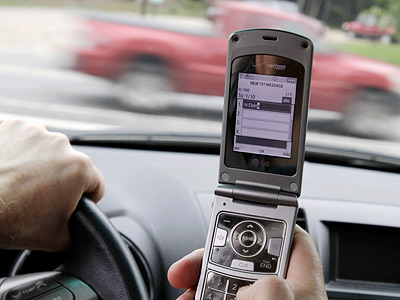 By Jonathan Purtle
Texting while driving, texting while walking, texting while biking—I must admit I've done it all, even though I know it's a dangerous and dumb thing to do. And I'm not alone. At this very moment, looking out my office window, I can count four drivers texting, checking e-mail, or surfing the web on their phones as their vehicles roll down 15th Street.
Just because everyone is doing something doesn't mean it's okay (texting is estimated to have been responsible for 16,000 traffic fatalities between 2001 and 2007). It does mean, however, that it's harder to get people stop doing it—even when they know it's dangerous. How can states prevent texting while driving when it's generally accepted as the norm?
Jonathan Purtle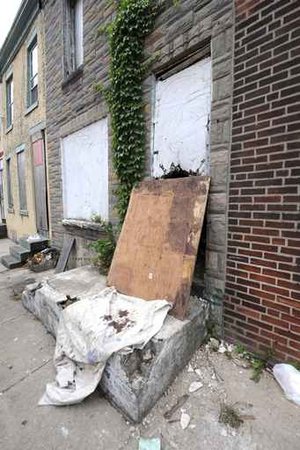 By Jonathan Purtle
Tuesday's four alarm blaze at an abandoned Fishtown warehouse, which sent one firefighter to the hospital, was the most recent reminder of Philadelphia's struggle to deal with the crumbling, flammable, and hazardous vestiges of its industrial past. In April, the dilapidated and long-neglected Thomas W. Buck Hosiery factory went up in flames went up incaught ablaze, killing two firemen.
It's unclear exactly how many abandoned factories and warehouses are aging on city blocks, but an in-depth Inquirer article on the issue suggests that the number may be somewhere around 2,800.
Jonathan Purtle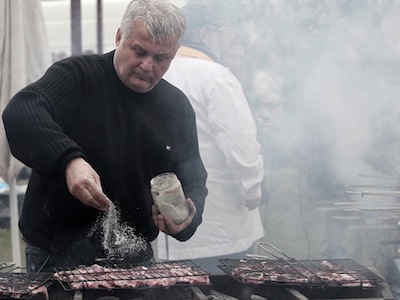 By Jonathan Purtle
"Persons who grill should be aware of the risk for ingestion of wire bristles from grill-cleaning brushes," the Centers for Disease Control and Prevention advised Tuesday, adding barbecuing to that other Fourth of July hazard known as firecrackers.
It sounds trivial, but some of the facts in the Mortality and Morbidity Weekly Report are startling enough to suggest a bit of caution before throwing burgers on the grill.