Jonathan Purtle
Jonathan Purtle, MPH, Doctoral candidate and Research Associate, Center for Nonviolence and Social Justice, Drexel University
It's not just military veterans who develop post-traumatic stress disorder. As described in a previous post, what's known today as PTSD has been observed in people who experienced traumatic events for centuries if not millennia. One relatively common event that can cause PTSD is a serious injury, like from a car accident or a gunshot wound. There are a lot of those. A study of 2,707 surgical trauma patients from across the United States several years ago found that more than a fifth had PTSD one year after their injury.
So why isn't PTSD screening and referral to treatment the standard of care in trauma centers? Lois Beckett and colleagues have set out to answer just that question. In a group of articles for ProPublica, the nonprofit investigative journalism site, they examine why trauma centers, of which there are quite a few locally, don't sufficiently address the mental health consequences of traumatic injuries and the burden of PTSD among civilian populations – with a detailed look at the issue in Philadelphia (deep into the piece).
Their work, which is part of a larger series on guns, includes a survey of personnel at 21 trauma centers across the country that asks what, if anything, they do to address PTSD among their patients. The responses – Temple University Hospital said it is developing a program – are posted.
Jonathan Purtle, MPH, Doctoral candidate and Research Associate, Center for Nonviolence and Social Justice, Drexel University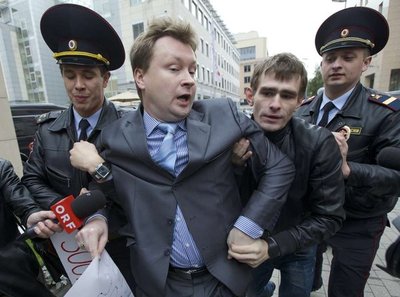 The Olympics have brought attention and scrutiny to Russia's policies on homosexuality for infringing upon the human rights of its citizens and visitors. But could the the country's position on gays and lesbians also pose a hazard to the health of its citizens?
As we've written about in the past, prejudice harms the health of targeted minority populations (sexual and otherwise) through multiple pathways. The results of a recent study in the American Journal of Public Health, however, suggest that anti-gay prejudice might harm those who harbor it—not just its targets.
The study's authors, from Columbia and the University of Nebraska, used data from the General Social Survey and National Death Index to test the hypothesis that heterosexuals with high levels of anti-gay prejudice have greater mortality risk than people with low levels. The General Social Survey has asked questions of nationally representative samples of adults in the United States since 1972 and is considered a primary source of data on social trends. Respondents have been asked questions about their sexual orientation and opinions on homosexuality since 1988. The researchers used the following four questions to categorize the 20,226 respondents as having "high" or "low" levels of anti-gay prejudice.
"If some people in your community suggested that a book in favor of homosexuality should be taken out of your public library, would you favor removing this book, or not?"
"Should a man who admits that he is a homosexual be allowed to teach in a college or university, or not?"
"Suppose a man who admits that he is a homosexual wanted to make a speech in your community. Should he be allowed to speak, or not?"
"Do you think that sexual relations between two adults of the same sex is always wrong, almost always wrong, wrong only sometimes, or not wrong at all?"
Jonathan Purtle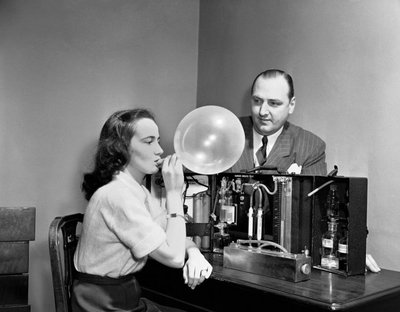 A law is only as good as the ability to enforce it. Drunk driving is major cause of disability and premature mortality in the U.S., with the Centers for Disease Control and Prevention estimating that alcohol-impaired driving is responsible for about 10,000 deaths annually. For this reason, driving with a blood alcohol concentration of 0.08 or higher is illegal throughout the country, with laws and penalties varying from state to state. All states, for example, have laws requiring judges to mandate that some or all convicted drunk drivers install in their vehicles ignition interlocks, which analyze a driver's breath and disables the engine if alcohol is detected. Pennsylvania mandates them for repeat convictions; New Jersey does the same, and adds drivers with high blood alcohol content (0.15 and above).
These laws would be of little value, however—and ignition interlocks wouldn't exist— if there wasn't an efficient and effective way to measure drunkenness. Enter a brief history of the Breathalyzer—a tool of public health.
While the observation that people carry alcohol on their breath is probably as old as booze itself, the scientific study of how to detect intoxication in the U.S. appears to have developed out of necessity: how to enforce prohibition laws during the roaring 20s, when moonshine flowed and fast cars were cheap.
Jonathan Purtle
By mid-January, a pile of "Year in Review" magazines has accumulated beneath my coffee table. These dog-eared retrospectives all contain stories of a similar sort: famous people who died in 2013. The close of the calendar is a fitting time to reflect on icons who have departed, but what about the new arrivals? While we can't predict the coming achievements of babies born in 2013, statistics on life expectancy at birth allow us to project on average how long they'll live—estimates that vary dramatically according to the social, economic, and political circumstances they're born into.
Life expectancy at birth is defined by the World Health Organization as the "average number of years that a newborn is expected to live if current mortality rates continue to apply." This means that the average age of death in the population a baby is born into is equivalent to the number of years they can be expected to live. This estimate, of course, does not account for future changes that might impact mortality rates during their lives (e.g., societal improvements or medical advances that could make them live longer, or climate changes or pandemics that could make them live shorter). Life expectancy in the United States has improved dramatically over the past century—from 47.3 years in 1900 to 78.1 in 2008—due largely to public health advances such as sanitation, indoor plumbing, better working conditions, and immunizations.
Globally, it varies dramatically. Statistics from The World Bank show that life expectancy at birth is 45 years for a baby born in Sierra Leone and 82 years in Japan or Switzerland. Money explains some, but not all, of the difference. The U.S. is among the richest countries in the world and spends a substantially greater portion of its gross domestic product on health care than do other members of the Organization for Economic Cooperation and Development (OECD)—17.9 percent in 2011; the Netherlands was second-highest at 11 percent— but ranks 17th worldwide male life expectancy at birth and 16th for female. As outlined in a recent Institute of Medicine report, issues such as early childhood poverty, built environments that promote automobile use and discourage physical activity, firearm deaths, comparatively limited access to primary care, and vast inequities in income and education all contribute to the nation's lackluster showing.
Jonathan Purtle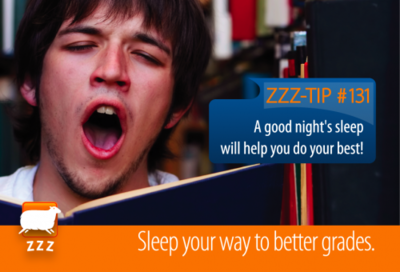 I stayed up late working the other night (no, not New Year's Eve) and didn't sleep enough. The next day I felt irritable and had trouble concentrating as a result. Can you relate? In some ways, sleep deprivation is a celebrated American ideal: we admire those who burn the "midnight oil" and "candle at both ends." But it's also a major public health problem that is rarely discussed.
The brain needs sleep to keep the body alive. Lab rats, for example, typically live for two to three years, but research has found that they survive a mere five weeks when deprived of REM sleep - and only three weeks when completely sleep-deprived. Humans are different than lab rats in many respects, but pretty similar when it comes to the importance of sleep.
Inadequate sleep, in quantity of hours or quality of depth, affects how well our bodies function and how good we feel. There is a strong association between poor sleep and depression, with about 90 percent of people diagnosed with the disorder reporting sleep problems. While it's not clear whether depression causes poor sleep or if poor sleep causes depression (it's probably a bit of both), new research is finding that effective sleep therapy can lead to reductions in depressive symptoms, suggesting that poor sleep might be the primary cause in some cases. An estimated 50 to 80 percent of people receiving mental health services have a chronic sleep problem, compared to 10 to 18 percent of adults in the general U.S. population.
Jonathan Purtle
I brought this picture of a triangle to Thanksgiving this year. It helped me explain what public health is to distant relatives who don't understand what I'm going to school for. I struggle to articulate it every year, so this time I relied on the aid of a diagram developed by a seasoned professional: Dr. Thomas Frieden, director of the U.S. Centers for Disease Control and Prevention.
The triangle is actually a pyramid. It's called The Health Impact Pyramid. The pyramid is hierarchical and has five tiers. The most impactful types of public health interventions are at the bottom, the least impactful are at the top. Accompany me on a descent down the pyramid, similar to what I served to relatives on Thanksgiving.
At the tip of the pyramid are educational interventions. These are generally the most common, but least effective, types of public health interventions. Examples of note include: D.A.R.E., graphic cigarette warning labels (if they were allowed), calorie counts on menus, and the other, more famous, three dimensional triangle in public health—the food pyramid. Educational interventions are based on the idea that people will do healthy things if they know what's good for them and what's not. While these interventions work for some people, they don't for most in the absence of supporting environmental changes. Even if little Johnny learns that exercise is good for him, he's unlikely to run and play if the park is ridden with broken glass and scary people selling drugs. Video games will probably remain a safer, but more sedentary, activity.
Jonathan Purtle
Last week, the International Society for Traumatic Stress Studies had its annual meeting in Philadelphia. I was there, and discussions abound about "Criterion A." Contrary to what its name might suggest, Criterion A is not a vitamin, nor is it a short-course bicycle race. Criterion A defines the types of experiences that are considered traumatic enough to cause post-traumatic stress disorder (PTSD) according to the Diagnostic and Statistical Manual of Mental Disorders (DSM). Criterion A has long been a point of contention, in part because it has significant bearing on who receives a PTSD diagnosis and is eligible for evidence-based treatments covered by insurance.
There are special rules when it comes to PTSD. As opposed to most other disorders in the DSM, for which diagnoses are based on symptoms alone, PTSD requires that a person be exposed to a "potentially traumatic event" and then develop specific symptoms. Criterion A defines what counts as: 1) a potentially traumatic event, and 2) a level of exposure sufficient to cause PTSD. Last May, Criterion A was changed with along with other modifications to the PTSD diagnosis in the new DSM 5.
What are considered potentially traumatic events in the DSM 5? A potentially traumatic event is one that involves "death, threatened death, actual or threatened serious injury, or actual or threatened sexual violence." As with the previous version of the DSM(4), a serious car accident is considered a potentially traumatic event, getting laid off, while highly stressful, is not. The definition of a potentially traumatic event in the DSM 5 is quite similar to that in the DSM 4, but differs in that sexual violence is explicitly named instead of being lumped together with other threats to "physical integrity." This change can be interpreted as a small milestone in breaking the silence about sexual violence and its consequences. Depending upon the circumstances of the event, 30%-80% of sexual assault survivors develop PTSD—a rape takes place about every six minutes in the United States.
Jonathan Purtle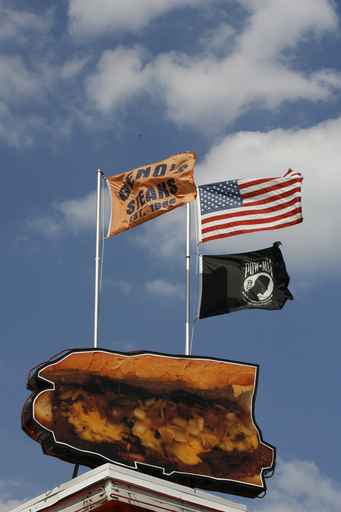 "Tempeh Whiz wit'!" "Vegan cheesesteak!'' Will these words soon be part of the cacophony of sizzling onion and clanking steel that echoes between Pat's and Geno's? Probably not, but recent activity in Philadelphia's City Council indicates that this may not be as far off as you might imagine.
Well, OK, it's pretty far off. But it has reached the highest levels of government. Earlier this month, the City Council of Philadelphia unanimously approved a resolution in support of "Meatless Mondays." The resolution, which is completely symbolic and includes no regulatory measures or spending, encourages residents and businesses across the City to curb carnivorous consumption on the first day of the work week. Simply put, the resolution is an attempt to raise awareness about healthy diet—a good thing from a public health perspective.
Councilman Bill Green (D-at large) was quoted in a press release from The Humane League stating: "I am happy to bring attention to this important issue. We can combat the epidemic of obesity, improve long-term health outcomes and potentially reduce the impact of livestock on global warming though this one, simple effort. And we can make our moms happy by eating our veggies and trying new things – a win-win-win!"