Infectious disease
Stacey Trooskin, Assistant Professor, Drexel University College of Medicine
What do you know about hepatitis C?
Did you know that it is the most common bloodborne infection in the United States? That it is five times more common than HIV, yet has a fraction of the government funding for prevention, care and research? That it is often called a silent killer, because infected people can live without symptoms of the virus for as long as two decades before showing signs of liver disease like cirrhosis or liver cancer? Did you also know that 50% to 75% of people living with hepatitis C don't even know they are infected? Or that, because hepatitis C often goes undiagnosed until significant liver damage has been done, it now kills more people a year in the United States than HIV?
As a clinician whose work focuses on hepatitis C, I see its impact every day. But how do I get the average Philadelphian to pay attention? With World Hepatitis Day on July 28th quickly approaching, I felt I needed a new strategy. So, I did what everyone else with a computer does when they don't know the answer – I Googled it. And among the things I found is a different, but increasingly effective way to draw the public's attention to this difficult issue: a dancing flash mob (for other Australian videos of a dancing liver, click here; he's cute!).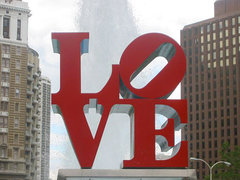 Janet Golden, PhD
It has been my privilege to serve as one of the historical consultants to Pox and the City, a digital role-playing game for the history of medicine.The game lets players learn about the conquest of smallpox (once known as the "speckled monster"). It was developed with funding from the National Endowment for the Humanities.
Pox and the City just completed beta-testing and got some great reviews from high school students. I interviewed the creator of this project, medical historian Lisa Rosner, who is a professor of historical studies at Richard Stockton College.
What made you want to teach history of medicine through a digital role playing game?
Michael Yudell, Associate Professor, Drexel University School of Public Health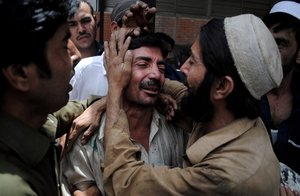 A United Nations worker was gunned down by extremists near Peshawar, Pakistan, while delivering vaccines Tuesday in the village of Kaggawala. The World Health Organization, which runs the Global Polio Eradication Initiative for the U.N., then announced that it was temporarily suspending the program in Pakistan.
The attack was not the first against the U.N's anti-polio program. In December of 2012, nine polio eradication workers were killed there, threatening progress against the crippling and deadly disease. Violence has also flared against vaccine workers in Nigeria which, along with Pakistan and Afghanistan, is one of the only three countries on earth where the disease is still endemic.
This upsurge in violence against U.N. polio vaccine workers was triggered, in part, by the CIA's fake hepatitis B vaccination campaign run as part of the hunt for Osama bin Laden in 2011 (vaccine workers were sent to Bin Laden's compound to try to collect DNA samples). Some Pakistanis have come to believe that vaccination is an American plot to sterilize them or to spy on them.
Jonathan Purtle, Doctoral candidate in public health. Works at Drexel's Center for Nonviolence and Social Justice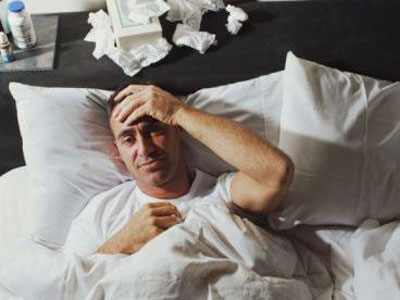 In a Psych. 101 class many years ago, I remember learning that some mental disorders were more common among people born in winter and spring. The reason was unclear. I pretty much forgot about this interesting factoid until reading about a recent study that found evidence of a link between some mental illness and the seasons: the flu.
The new study, published online this month in the journal JAMA Psychiatry, found that in utero exposure to maternal influenza was associated with a four-fold increase in the likelihood of developing bipolar disorder. The disorder, once known as manic depression, causes dramatic shifts in mood and energy, and can inhibit the ability to carry out day-to-day tasks. It affects an estimated 2.6 percent of American adults each year.
The research analyzed data from the Child Health and Development Studies, a large cohort of 19,044 people born in Alameda County, Calif., between 1956 and 1966. All of the study participants' mothers were members of the Kaiser Permanente insurance plan when they gave birth—providing the researchers with fairly comprehensive data on maternal health and information on whether or not they had the flu while pregnant.
Kristen A. Feemster, M.D., M.P.H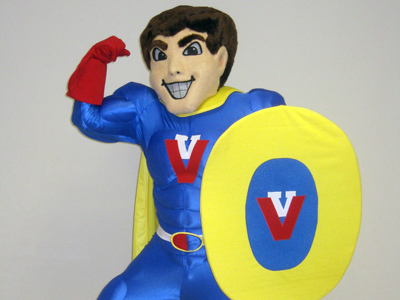 Almost 50% of children have not received all the recommended vaccines at some point before their second birthday, according to a study of 300,000 children that was recently published in JAMA Pediatrics. While some cases of skipped vaccines may be due to missed opportunities or difficulty accessing healthcare services, one in eight children in this study were undervaccinated due to parental choice to either delay or refuse vaccinations.
Here are some questions I hear about alternative vaccine schedules:
Why do parents veer from the recommended vaccination schedule?
Michael Yudell, Associate Professor, Drexel University School of Public Health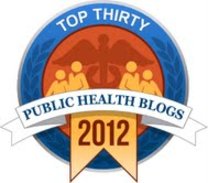 What interests you: Disease sleuthing? Global bioethics? Protecting the food supply? Protecting yourself when you travel?
A new ranking of the top 30 public health blogs places The Public's Health at No. 14. The complete list is below. Lots of interesting stuff.
And if you want to go beyond reading about public health, join us at 6 p.m. Friday for "Blogging and Beer: Public Health in Philadelphia." Also with us will be our editor at the Inquirer, public health writer Don Sapatkin, and some of our regular contributors. There is no cover charge for what we hope will be a lively discussion at Rembrandt's Restaurant in Fairmount, one of several health offerings at the Philadelphia Science Festival that we mentioned last week.

Best Public Health Blogs
Janet Golden
If initial reports are to be believed, Influenza A (H7N9) is moving fast in China: The World Health Organization reported 11 cases and six deaths as of Friday, and is continuing to monitor the situation and post updates. Will there be more cases? Is this just a minor outbreak of disease in a far off place or the ominous sign that we are on the verge of a dangerous pandemic?
There are no answers to these questions—we can only watch and prepare.
Beginning with the horrendous 1918 flu pandemic (a global outbreak) that killed 50 million people worldwide, there have been four flu pandemics in less than a century. The second was in 1957-58 and the third 1968-69; neither was anywhere near as deadly as the first, thanks to vaccines and improved treatment for those whose infection lead to pneumonia. And then there was the pandemic in 2009-10.
Janet Golden and Jeffrey Anderson
By Janet Golden and Jeffrey Anderson
The great blues songs of the 1920s have a lot to teach us about the miseries of what experts call insect vectors of human disease, many of which remain a problem throughout the world. Our last look at music recounted blues bacterial lyrics through the ages.
Now, buggers of the '20s: