Infectious disease
Janet Golden, professor of history, Rutgers University-Camden
With Sunday's World AIDS Day, behind us, today is as good a day as any to think about the future and to embrace the World Bank's "Development Goal 6": "to halt by 2015 and begin to reverse the spread of HIV and AIDS, through prevention, care, treatment and mitigation services for those affected by HIV and AIDS."
Here in the United States, the Centers for Disease Control and Prevention (CDC) website Act Against AIDS has fact sheets and testing information available, as well as a reminder that over one million people in the United States are living with HIV. While there is no cure for HIV/AIDS there are drugs available to control the virus, and President Obama on Monday announced the $100 million funding of a new National Institutes of Health initiative to discover next-generation therapies. That's the good news. The bad news is from the Morbidity and Mortality Weekly Report, the weekly epidemiological digest published by the CDC. It finds that rates of unprotected sex by men having sex with men have increased between 2005 and 2011.
There's a public health solution for that: harm reduction, a strategy that seeks to reduce the harm from a hard-to-stop behavior, most typically drug use, rather than stopping the behavior itself. reduction. The CDC report makes clear the steps that are needed: "Health-care providers and public health officials should work to ensure that 1) sexually active, HIV-negative MSM (men having sex with men) are tested for HIV at least annually (providers may recommend more frequent testing, for example every 3–6 months); 2) HIV-negative MSM who engage in unprotected sex receive risk-reduction interventions; and 3) HIV-positive MSM receive HIV care, treatment, and prevention services."
Janet Golden and Michael Yudell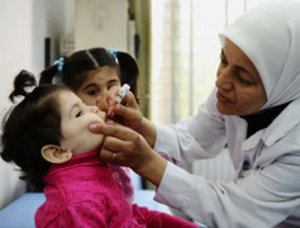 The outbreak of polio in the Syrian Arab Republic announced by the World Health Organization a few weeks ago is a troubling reminder that global conflicts threaten the public's health. Violence, like the 2-1/2-year-old civil war in Syria, can lead to significant disruption and/or long term damage to the public health infrastructure, including basic sanitation efforts, maintenance of a safe water supply, basic nutritional needs, and disease monitoring and prevention.
Because of the Global Polio Eradication Initiative, this latest outbreak is especially troubling. But it should not be surprising. The displacement of so many Syrians fleeing the fighting has devastated the county's once robust public health infrastructure and stymied immunization efforts. Syria had been polio-free for a decade. Ten polio cases, with many more likely to be reported, are now confirmed.
Polio, technically known as poliomyelitis, is a viral disease that can lead to full or partial paralysis, and sometimes death. The United States experienced periodic local polio epidemics until the development of the Salk and Sabin vaccines, introduced in 1955 and 1963 respectively. Before the vaccines were introduced, tens of thousands of Americans contracted the virus, which could leave them either partially or completely paralyzed. Dr. Jonah Salk's birthday, Oct. 24, is now celebrated as World Polio Day.
Michael Yudell, Associate Professor, Drexel University School of Public Health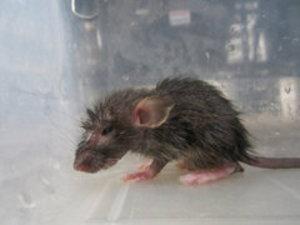 Just when you thought our food supply was safe again.
In the wake of the government shutdown that suspended many of the essential protective services of the Food and Drug Administration and the U.S. Department of Agriculture (we wrote about this a few weeks back), an FDA report – released, appropriately, on Mischief Night – finds that the spices we season our foods with can be tainted with pathogens and filth.
A spicy meal, anyone?
Teagan Keating, an MPH student at Drexel University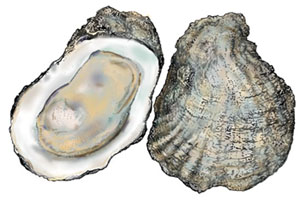 With a squeeze of lemon and a dash of hot sauce, raw oysters are a winter delicacy. Unfortunately, a recent letter in the New England Journal of Medicine warns, strains of Vibrio parahaemolyticus are contaminating some of them harvested from parts of the Atlantic Ocean.
What is Vibrio parahaemolyticus?
Vibrio is a group of bacteria that cause a variety of digestive issues. Other types of Vibrio cause severe illnesses such as cholera or blood infection. The bacteria noted in the letter, Vibrio parahaemolyticus, causes comparatively milder symptoms: diarrhea, vomiting, abdominal cramping, nausea, fever, and chills. Oysters and other shellfish become contaminated because V. parahaemolyticus naturally occurs in the waters where they live. These shellfish are the usual cause of the illness. Vibriosis can be especially dangerous for people with weakened immune systems but is rarely fatal for healthy people. The symptoms usually go away on their own within three days. (People taking antacids are more susceptible because stomach acid can help destroy bacteria, and antacids weaken the stomach acid.) The Centers for Disease Control and Prevention estimates there are around 4,500 cases of vibriosis caused by the species parahaemolyticus each year.
Michael Yudell, Associate Professor, Drexel University School of Public Health
"Against the assault of laughter," Mark Twain once wrote, "nothing can stand." Not even a bad divorce is safe from that assault, as you'll quickly learn if you go see the new film A.C.O.D. (Adult Children of Divorce), opening this weekend in Philadelphia.
As your resident public health expert I could tell you that you should head to the Ritz at the Bourse because laughter is the best medicine. After all, laughter has been shown to relieve stress and pain, improve your mood, and even induce changes in your immune system. I could also tell you that if you are looking for new ways to burn calories, look no further than a good, sustained, hearty laugh—one study suggests 10-15 minutes of laughter a day might be all you need.
I could go on with the public health explanations of why you should see this insightful, funny, and bittersweet film about how adult children cope (or don't) with their parents' divorce. But let's turn instead to A.C.O.D.'s director, Stu Zicherman (full disclosure, Stu is an old friend), who offers up advice about suffering from and laughing at being an A.C.O.D.
By Michael Yudell and Janet Golden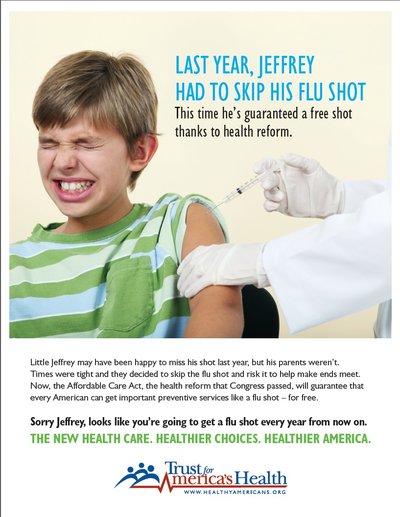 This is the second in a series of posts about the government shutdown's impact on the nation's health.

Whatever your politics, you should be afraid. Very afraid. Not only are radical Republicans—a term that once referred to the GOPs principled opponents to slavery and now simply means reckless—holding our government hostage in the hopes of delaying President Obama's flagship health insurance program, but in the process they are harming us all. They are not only harming the government workers and their families who have been furloughed in the wake of this foolishness, but their actions have led to the suspension of essential programs that protect the public's health.
Last week we wrote of the impending post-shutdown calamity as funding runs out for the Supplemental Nutrition Assistance Program for Women, Infants, and Children (known as WIC), putting almost 9 million WIC beneficiaries at risk. The low-income women and their babies who rely on WIC to receive infant formula are likely to be the most severely harmed should the shutdown not end quickly (how does that make you feel Speaker Boehner?!?).
Phoebe Jones, a Master of Public Health student at Drexel University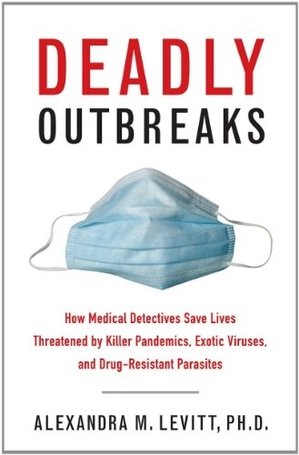 This is the first in a series of occasional reviews of books about public health.

For those who are fascinated by House, Contagion, or simply real-life medical mysteries like SARS and swine flu, the new book Deadly Outbreaks: How Medical Detectives Save Lives Threatened by Killer Pandemics, Exotic Viruses, and Drug-Resistant Parasites might just hit the spot. Written by Alexandra Levitt, a scientist at the Centers for Disease Control and Prevention, it describes the suspenseful, intriguing, and often dangerous work of "medical detectives" — the epidemiologists who solve conundrums that threaten the public's health. Levitt's clear and simple writing makes the book accessible and interesting for non-scientists as well as those well-versed in the field.
In each of the seven chapters, Levitt chronicles a real epidemic that both mystified and challenged public health professionals. She profiles the medical detectives who were instrumental in leading the search for a solution, or at the very least, an explanation for the issue at hand.
Stacey Trooskin, Assistant Professor, Drexel University College of Medicine
The World Hepatitis Day flash mob was a success!
Last week, seeking to spread the word about hepatitis C - most people don't know that they are infected, and more Americans die every year from this virus than from HIV - my colleagues and I proposed a dancing flash mob in Philadelphia's LOVE Park.
We had perfect weather on Friday and roughly 50 people came out to dance for a sizable impromptu audience. (If you don't see the video above, click here.) At the conclusion of the dancing many of us spent time mingling in the crowd, handing out educational materials and discussing the importance of hepatitis C as well as the purpose of our flash mob (just in case anyone mistook O'liver, our mascot, for the character from the Kool-Aid commercials).