History
Janet Golden, professor of history, Rutgers University-Camden
Gesundheit, German for "health," typically is said to someone after they sneeze. The Gesundheit! Institute is a not-for-profit health care organization founded by Dr. Hunter "Patch" Adams, to create a new model of health care that is linked to community health, welcomes complementary medicine and is infused with fun and play. In the 1998 film Patch Adams, (a trailer is here) Robin Williams showcased some of how he conceived and implemented these principles. Fun, laughter, health care, and healing – how often do you experience those in the same place?
That place may soon be North Philadelphia, where citizens are planning a Patch Adams Free Clinic.They've got the site and the plans to make it happen. And now Patch Adams is coming to Philadelphia to give two public talks: Tuesday, July 23, at Drexel University near Center City and Wednesday, July 24, at Mercy Neighborhood Ministries in North Philly. Both are free and open to the public. You don't even have to wear your red clown nose to be admitted, although I'm pretty sure Dr. Adams would appreciate it if you did.
I interviewed Paul Glover, founding director of the Patch Adams Free Clinic, who is working with neighborhood leaders and activists to transform the five-acre vacant lot into North Philadelphia into the clinic site. They've reached out to form partnerships with businesses and organizations, including architects, designers and landscapers, and they've met with Philadelphia city planners and environmental officials. Paul tells me they are ready to get the permissions finalized with the city and the neighborhood, and have an option to purchase the land for their "health campus." Next up is the fundraising needed to purchase the land and then, let the building begin. A six-minute video (embedded below) explains their idea and how it would work.
Jonathan Purtle, Doctoral candidate in public health. Works at Drexel's Center for Nonviolence and Social Justice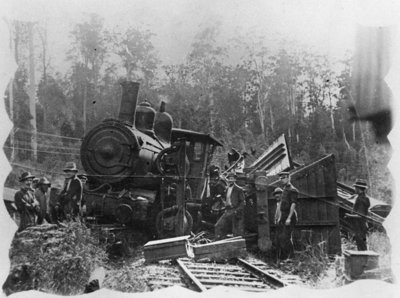 June is post-traumatic stress disorder (PTSD) awareness month. Sure, there are months for almost every medical condition imaginable. But this month's designation, which came about after Congress named June 27th national PTSD awareness day just last year, is a symbolic milestone in the mental health condition's history and struggle for legitimacy. The cluster of symptoms now known as PTSD—which can include having nightmares and flashbacks about a traumatic event, avoiding things that remind one of the event, feeling emotionally numb, easily startled, or "on edge," and others—has gone by many different names over the past 150 years.
In the mid-19th century, surgeon John Eric Erichsen coined the term railway spine to describe the symptoms he observed among people who survived or witnessed train accidents. American Civil War surgeon Jacob Mendez Da Costa described similar symptoms among soldiers he treated on the battlefield—a condition he called soldier's heart. Psychoanalysts Pierre Janet and Sigmund Freud documented the hysteria caused by childhood sexual abuse among their female patients. British military psychiatrist Charles Samuel Myers referred to the shell shock experienced by World War I soldiers after they returned from combat.
Time and time again, symptoms of PTSD were observed among people exposed to traumatic events, but were not recognized as "real" given social and political circumstances of the times. Things changed, however, when the forces of the women's liberation and anti-Vietnam War movements converged and PTSD was added to the Third Edition of the American Psychiatric Association's Diagnostic and Statistical Manual of Mental Disorders (DSM-III) in 1980. The addition legitimized PTSD as a medical condition and provided a shared language and framework to study and ameliorate the effects of overwhelming human experiences.
Janet Golden, PhD
It has been my privilege to serve as one of the historical consultants to Pox and the City, a digital role-playing game for the history of medicine.The game lets players learn about the conquest of smallpox (once known as the "speckled monster"). It was developed with funding from the National Endowment for the Humanities.
Pox and the City just completed beta-testing and got some great reviews from high school students. I interviewed the creator of this project, medical historian Lisa Rosner, who is a professor of historical studies at Richard Stockton College.
What made you want to teach history of medicine through a digital role playing game?
Janet Golden, PhD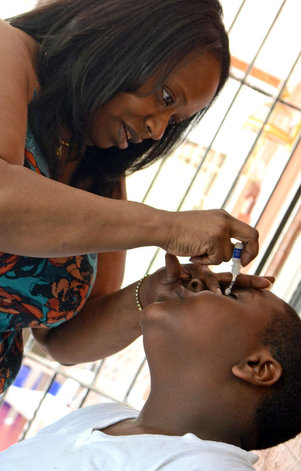 Today's piece, the fourth in our ongoing race and health series, is by Janet Golden, a historian of medicine and public health. She writes about the teaching of race and health, and connections between past and present.
- Michael Yudell
As a medical historian, I find the subject of race and health to be both the easiest and the hardest to present to my students. It's easy because there is so much data to analyze, from W.E.B. DuBois' Philadelphia Negro (1899) to more recent work from the National Institute on Minority Health and Health Disparities. This agency, which is part of the National Institutes of Health, has been around in one form or another since 1990, and today has the mission of leading "scientific research to improve minority health and eliminate health disparities." That is the challenge.
Janet Golden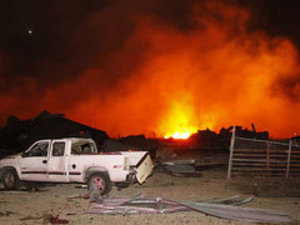 The horrifying explosion at a fertilizer plant in West, Texas is a painful reminder that workplace safety is a crucial part of public health. As former U.S. Labor Secretary Hilda Solis noted in a Memorial Day speech in 2012 "Every day in America, 12 people go to work and never come home. Every year in America, nearly 4 million people suffer a workplace injury from which some may never recover. These are preventable tragedies that disable our workers, devastate our families, and damage our economy."
In 1911, a fire at the Triangle Waist Factory in New York City, took the lives of 146 people in a mere 18 minutes, a horrific tragedy that is documented in news reports, survivor interviews, photos and documents compiled by Cornell University.. The victims suffocated or burned inside or jumped to their deaths to escape the flames. "They hit the pavement like rain" recalled a fire chief. In the wake of this tragedy, New York State created a Factory Investigating Commission. The owners of the factory were charged in criminal court. The full transcript of the trial is here. But rather than read it, why not listen to poet Robert Pinsky read his moving poem about the fire, "Shirt."
States enacted factory inspection laws before and after the Triangle Fire, although safety enforcement was not always rigorous and small workplaces often escaped from regulation or avoided inspection. Widespread federal oversight of workplaces did not begin until 1971, with the creation of the Labor Department's Occupational Health and Safety Administration (OSHA) following passage of the Occupational Safety and Health Act of 1970.
Michael Yudell, Associate Professor, Drexel University School of Public Health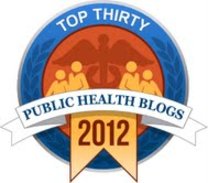 What interests you: Disease sleuthing? Global bioethics? Protecting the food supply? Protecting yourself when you travel?
A new ranking of the top 30 public health blogs places The Public's Health at No. 14. The complete list is below. Lots of interesting stuff.
And if you want to go beyond reading about public health, join us at 6 p.m. Friday for "Blogging and Beer: Public Health in Philadelphia." Also with us will be our editor at the Inquirer, public health writer Don Sapatkin, and some of our regular contributors. There is no cover charge for what we hope will be a lively discussion at Rembrandt's Restaurant in Fairmount, one of several health offerings at the Philadelphia Science Festival that we mentioned last week.

Best Public Health Blogs
Michael Yudell, Associate Professor, Drexel University School of Public Health
In just a few weeks, the City of Brotherly Love will welcome the third annual Philadelphia Science Festival — a 10-day-long, citywide celebration of science that features lectures, debates, hands-on activities, special exhibits, and a host of other science-related programming coming to a museum, bar, or random space near you.
We here at The Public's Health will be participating in two events this year. On Friday, April 19 at 6 p.m. we will be hosting a discussion called Blogging and Beer: Public Health in Philadelphia. Our editor at the Inquirer, Don Sapatkin, will be joining us, as will some of our regular contributors. We expect to have a lively conversation at Rembrandt's Restaurant in Fairmount. If you want to participate and enjoy good food and drink, please come! There is no cover charge.
On Thursday, April 25 at 7 p.m. I will also be participating in a wacky evening that is appropriately titled Sounds Made Up: Tales from the History of Science. It brings historians and comedians together at The Chemical Heritage Foundation at the edge of Old City to dramatize, in the silliest way possible, absurdities from the histories of science, medicine and public health. Last year's rather risque event — the video above is from the year before — saw discussions of a medieval women birthing a cat, zombies, the history of the banana, and a discussion of Alfred Kinsey's toothbrush.
Janet Golden
If initial reports are to be believed, Influenza A (H7N9) is moving fast in China: The World Health Organization reported 11 cases and six deaths as of Friday, and is continuing to monitor the situation and post updates. Will there be more cases? Is this just a minor outbreak of disease in a far off place or the ominous sign that we are on the verge of a dangerous pandemic?
There are no answers to these questions—we can only watch and prepare.
Beginning with the horrendous 1918 flu pandemic (a global outbreak) that killed 50 million people worldwide, there have been four flu pandemics in less than a century. The second was in 1957-58 and the third 1968-69; neither was anywhere near as deadly as the first, thanks to vaccines and improved treatment for those whose infection lead to pneumonia. And then there was the pandemic in 2009-10.