Funding
Janet Golden, professor of history at Rutgers University-Camden
The devastation in the Philippines following Typhoon Haiyan is enormous. Over 10,000 are dead. Survivors are without water, food, and shelter. Disease outbreaks have begun. International relief efforts are hampered by continuing storms and by devastating conditions. UNICEF estimates that up to 4 million children may be affected by this disaster. UNICEF along with governments and charities around the world have begun relief efforts to which you can donate. We all need to step up and help.
As we pause to consider the enormous destruction and horrific loss of life overseas we are reminded that we need to prepare for such events closer to home. It was just about a year ago that Superstorm Sandy hit our shores. We remember the damage and loss of life following Hurricane Katrina a few years ago. And this is not the first time we have watched from afar disasters overseas. We recall the Haitian earthquake that took 85,000 lives and the 2004 tsunami deaths that took nearly 230,000 lives and displaced nearly 1.5 million.
On November 1, President Obama signed an Executive Order "Preparing the United States for the Impacts of Climate Change," following the recommendation of the Intragency Climate Change Adaptation Task Force. Federal, state, and local governments must be prepared for disasters and severe weather emergencies and they need plans that can be implemented quickly and knowledgably.
Janet Golden, professor of history, Rutgers University-Camden
The recent government shutdown brought a halt to most of the work of two agencies overseeing food safety. (Meat and poultry inspection continued under the auspices of the U.S. Department of Agriculture). The Food and Drug Administration (FDA), part of the Department of Health and Human Services, is responsible for protecting the public health by assuring the safety, effectiveness, quality, and security of human and veterinary drugs, vaccines and other biological products, medical devices, most of our nation's food supply, all cosmetics, dietary supplements, and products that give off radiation and for regulating tobacco products. Outbreaks of food-borne illness are monitored by the Centers for Disease Control and Prevention (CDC). This is a critical public health task. As the CDC notes, in 2012, it monitored between 16 and 57 potential food poisoning clusters each week (emphasis mine).
While critics often rail about big government regulation, the fact is that laws providing for the safety of our food, drugs, cosmetics and medical devices resulted from public uproar following exposes and tragedies. Over the past century, Americans have demanded more regulation, not less. And the result has been to make us safer and healthier.
Government oversight of our food, drugs, cosmetics and medical devices came as the result of public insistence on cleanliness, safety, and honest labeling. Muckraking journalists, public health advocates and progressive women's organizations together helped to secure passage of 1906 Pure Food and Drug Act that was signed into law by President Theodore Roosevelt. Many credit Upton Sinclair's horrifyingly graphic novel about the stockyards, The Jungle, published in 1906, for prompting public outrage that persuaded lawmakers to take action. As a result of this law, meat inspection began, the manufacture, transport and sale of adulterated food products and poisonous patent medicines was forbidden, and habit-forming drugs (among them cocaine and heroin) were required to have accurate labeling.
By Michael Yudell and Janet Golden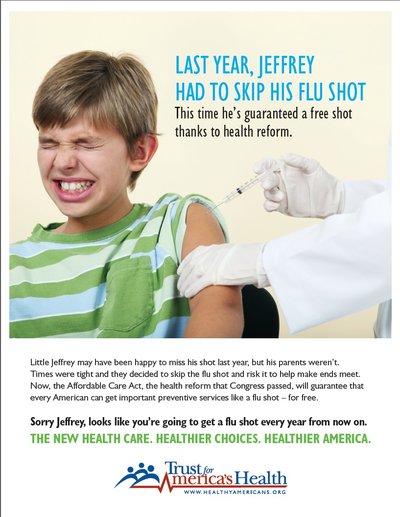 This is the second in a series of posts about the government shutdown's impact on the nation's health.

Whatever your politics, you should be afraid. Very afraid. Not only are radical Republicans—a term that once referred to the GOPs principled opponents to slavery and now simply means reckless—holding our government hostage in the hopes of delaying President Obama's flagship health insurance program, but in the process they are harming us all. They are not only harming the government workers and their families who have been furloughed in the wake of this foolishness, but their actions have led to the suspension of essential programs that protect the public's health.
Last week we wrote of the impending post-shutdown calamity as funding runs out for the Supplemental Nutrition Assistance Program for Women, Infants, and Children (known as WIC), putting almost 9 million WIC beneficiaries at risk. The low-income women and their babies who rely on WIC to receive infant formula are likely to be the most severely harmed should the shutdown not end quickly (how does that make you feel Speaker Boehner?!?).
Janet Golden, professor of history, Rutgers University-Camden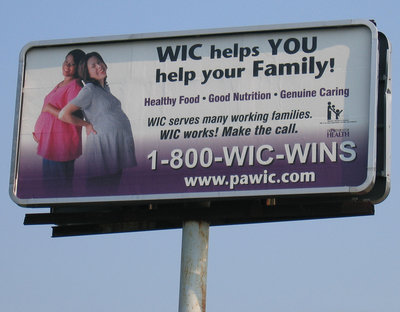 Update Oct. 4: In a news release on October 2, the Pennsylvania Department of Health outlined the steps being taken to maintain the WIC program during the current federal government shutdown. By using funds from the previous year and harboring administrative funds they hope to sustain operations for "a few weeks" and they are working with federal and state officials to "minimize service disruptions as much as possible."
This announcement follows the issuance of new guidelines by the Food and Nutrition Service of the US Department of Agriculture, allowing states to tap into additional funds but warning of funding shortfalls in fiscal year 2014.
---
Janet Golden and Michael Yudell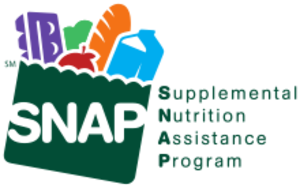 In his 1938 book, My America, Louis Adamic wrote about answering the doorbell one morning during the Great Depression to be confronted by hungry children on their way to school. A girl spoke to him:" Excuse me, Mister…but we have no eats in our house and my mother said I should take my brother before we go to school and ring a doorbell in some house…and ask you to give us something to eat."
The following year, after having distributed some surplus commodities, through the Federal Surplus Relief Corporation, the United States Department of Agriculture (USDA) created an experimental food stamp program that lasted until 1943. Food insecurity was a problem then and it is today. A recent report found that 22 percent of Philadelphians were food insecure, lacking enough food for an active, healthy life. Yet the nation is in the midst of a congressional debate about the Supplemental Nutrition Assistance Program (SNAP), the descendent of the 1964 Food Stamp Act. A Robert Wood Johnson Foundation study of the impact of the cuts that some in Congress proposed found they would lead to greater poverty and food insecurity, with as many as 1.2 million children losing eligibility for free or reduced price school meals.
Opponents of the SNAP program claim it suffers from problems of fraud. That is not true; the rate is low and falling. Others claim that too many are eligible for SNAP. That is the result of our current recession, which began in 2007. Some wonder what people buy with SNAP. The answer is food—but no food that will be eaten in the store and no hot food. You cannot buy alcohol or tobacco products with SNAP.
Janet Golden, PhD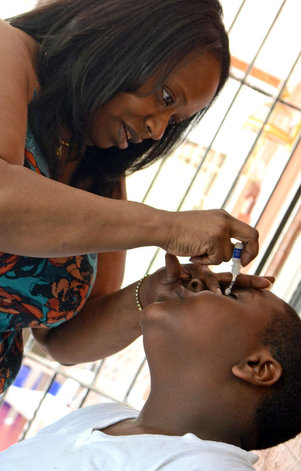 Today's piece, the fourth in our ongoing race and health series, is by Janet Golden, a historian of medicine and public health. She writes about the teaching of race and health, and connections between past and present.
- Michael Yudell
As a medical historian, I find the subject of race and health to be both the easiest and the hardest to present to my students. It's easy because there is so much data to analyze, from W.E.B. DuBois' Philadelphia Negro (1899) to more recent work from the National Institute on Minority Health and Health Disparities. This agency, which is part of the National Institutes of Health, has been around in one form or another since 1990, and today has the mission of leading "scientific research to improve minority health and eliminate health disparities." That is the challenge.
Janet Golden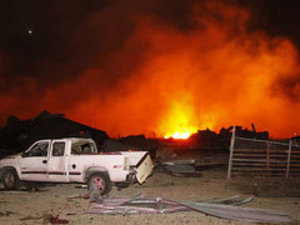 The horrifying explosion at a fertilizer plant in West, Texas is a painful reminder that workplace safety is a crucial part of public health. As former U.S. Labor Secretary Hilda Solis noted in a Memorial Day speech in 2012 "Every day in America, 12 people go to work and never come home. Every year in America, nearly 4 million people suffer a workplace injury from which some may never recover. These are preventable tragedies that disable our workers, devastate our families, and damage our economy."
In 1911, a fire at the Triangle Waist Factory in New York City, took the lives of 146 people in a mere 18 minutes, a horrific tragedy that is documented in news reports, survivor interviews, photos and documents compiled by Cornell University.. The victims suffocated or burned inside or jumped to their deaths to escape the flames. "They hit the pavement like rain" recalled a fire chief. In the wake of this tragedy, New York State created a Factory Investigating Commission. The owners of the factory were charged in criminal court. The full transcript of the trial is here. But rather than read it, why not listen to poet Robert Pinsky read his moving poem about the fire, "Shirt."
States enacted factory inspection laws before and after the Triangle Fire, although safety enforcement was not always rigorous and small workplaces often escaped from regulation or avoided inspection. Widespread federal oversight of workplaces did not begin until 1971, with the creation of the Labor Department's Occupational Health and Safety Administration (OSHA) following passage of the Occupational Safety and Health Act of 1970.
Michael Yudell, Associate Professor, Drexel University School of Public Health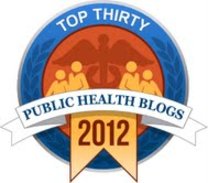 What interests you: Disease sleuthing? Global bioethics? Protecting the food supply? Protecting yourself when you travel?
A new ranking of the top 30 public health blogs places The Public's Health at No. 14. The complete list is below. Lots of interesting stuff.
And if you want to go beyond reading about public health, join us at 6 p.m. Friday for "Blogging and Beer: Public Health in Philadelphia." Also with us will be our editor at the Inquirer, public health writer Don Sapatkin, and some of our regular contributors. There is no cover charge for what we hope will be a lively discussion at Rembrandt's Restaurant in Fairmount, one of several health offerings at the Philadelphia Science Festival that we mentioned last week.

Best Public Health Blogs